This text is machine translated.
About Laptop Batteries
A major advantage of laptops over desktop stationary PCs is that they are transportable and can be used anywhere. Laptops are equipped with a rechargeable battery so that it can work without a socket nearby. If your notebook battery no longer functions properly, it discharges extremely quickly or does not charge at all, a replacement battery can help. Was you interested in purchasing the battery and how you can extend the life of the battery, you can find out in our guide.
What was a laptop battery?

Purchase criteria for laptop batteries – that's what it's all about

Our practical tip: Extend battery life

FAQ – frequently asked questions about laptop batteries
What was a laptop battery?
Laptops come standard with a battery that allows the user to use the computer without power from the wall socket – convenient when on the move and no AC power is within range. General: Rechargeable battery is the short form for rechargeable batteries. These are rechargeable power stores, which are used in many areas. Dedicated notebook batteries are designed specifically for use as power source for laptops in terms of their design, capacity and charging voltage. Like all accumulators, laptop batteries have a limited life span or a limited number of charge cycles. Over time, the battery's performance decreases, was the result of the laptop's battery draining quickly until it eventually stops working in battery mode. A replacement battery must be her. In our online shop we offer you a large selection of notebook batteries from different manufacturers for various laptop brands and with different specifications.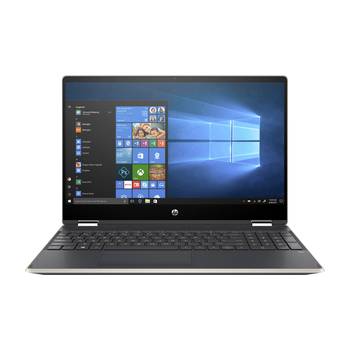 Purchase criteria for laptop batteries – that's what it's all about
When selecting a new laptop battery, it is important to make sure that the model fits your laptop. As a rule, you will find an overview of the compatible devices in which the battery can be used in the respective product description or in the manufacturer's data sheet. Our shop lets you filter results by brand, and get an overview of potentially compatible laptop batteries.We offer versions for virtually all major notebook brands and models from major notebook manufacturers, including Apple MacBooks (such as Apple MacBook Air) and Dell, Lenovo, Samsung notebooks, TOSHIBA, HP and many more.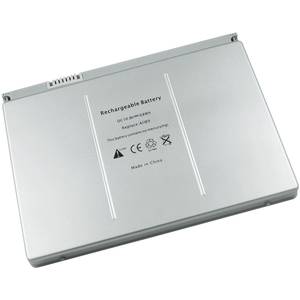 Another important purchasing criterion is the battery capacity (nominal capacity), expressed in mAh (milliampere hours). It indicates how much energy the cell can store or release over a period of time until the final discharge voltage is reached. This value alone is not sufficient to estimate the performance of a laptop battery. You must also know the voltage, as the mAh value per volt is to be understood. Relevant for comparison purposes is the amount of watt-hours (Wh), which results from capacity and voltage value (capacitance x voltage : 1000). We offer notebook batteries in the four- and five-digit mAh range and with a voltage between 3.7 and 15.2 V.
Furthermore, there are different types of rechargeable batteries, whereby this refers to the materials used. Lithium-ion batteries (Li-ion), for example Li-polymer batteries (lithium-polymer, short LiPo), nickel-cadmium batteries (NiCd) and nickel-metal hybrid batteries (NiMH) are common in the range of notebook batteries. Today, Li-Ion batteries are the most widely used because they are lightweight, was a great advantage especially for mobile devices such as laptops. They point with a high energy density. This value is particularly relevant for portable devices, since it decides how much energy can be stored in how much space or what capacity is possible per volume or mass unit. Batteries with a high energy density therefore have a greater capacity than batteries with a low energy density with the same volume or mass.
A known disadvantage of NiCd batteries is that they have the so-called memory effect. This means that the battery "remembers" the amount of energy it needs and does not fully charge when it was previously charged when it was not fully discharged. There is an early voltage drop, so that the actual capacity of the laptop battery can no longer be fully used.
In order to be able to estimate the service life of a rechargeable battery, it is worth looking at the possible charging cycles. The value indicates how often a battery can be discharged and recharged, with caution. How long a battery can be used depends very much on how it is handled. An important aspect to prolong battery life is the "correct" charge. Avoid deep discharge; it is better to charge the battery before it is empty. This is especially true for rechargeable batteries with lithium ions, which damage complete discharging. Since they do not have a memory effect, it is not a problem to unload them only partially. The charging cycles specified by the manufacturer are nevertheless an important purchasing criterion. It is worth investing in batteries with many cycles, as they can be used for longer.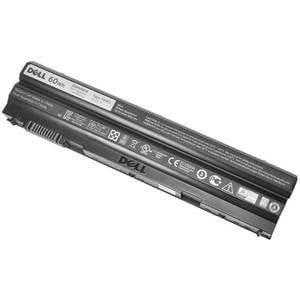 Our practical tip: Extend battery life
If you use your notebook frequently while traveling or away from the mains, you need to keep the battery running for some time until it needs to be recharged. How long you can use your laptop in battery mode depends not only on the specific battery specifications (such as capacity), but on the use of your laptop. It is worth switching to power saving mode and, for example, adjusting the brightness of the screen to save energy. Programs and external media or hardware that are not required should be disabled or uninstalled. To find out which applications eat a lot of electricity, take a look at the Windows Task Manager. Programs that cause high CPU utilization should be stopped or deleted unless you really need them.
FAQ- frequently asked questions about laptop batteries
Why does my laptop battery no longer charge?
If you connect your laptop to the mains with the battery inserted and the battery does not charge, there may be several reasons for this. The problem can be with the battery itself, but also with the charger or power supply or cable as well as with the notebook. First, try out simple solutions: Remove the battery, wipe the contacts with a dry cloth, and reinstall; try another charging cable or power supply; reinstall the battery driver. If everything fails, the laptop battery may have exceeded its service life or be defective. Then you need to buy and install a new battery.
Can ich use my laptop without using a battery?
There are notebooks that only work when the "laptop battery" is inserted, but it is usually possible to use the device with a power adapter and without a battery. Depending on the charging electronics, this can even be beneficial for the service life of the rechargeable battery, since continuous partial charging and discharging are avoided. The disadvantage may be that the computer is switched off abruptly when the power plug is removed from the power supply; a battery installed would ensure a further power supply. In addition, rechargeable batteries are sometimes designed as part of the enclosure, so that the notebook no longer has a stable stand when the battery is missing.
Is it worth purchasing an external battery?
An external battery can be a useful addition if the original battery of your notebook does not last long enough and you value a longer runtime. This can be the case, for example, for long journeys, when there is not always a socket nearby. So-called power banks often offer different connections and voltages and are therefore suitable for different devices. They are comparatively inexpensive, but sometimes a bit bulky.
This text is machine translated. About Laptop Batteries A major advantage of laptops over desktop stationary PCs is that they are transportable and can be used anywhere. Laptops are equipped with a rechargeable battery so that it can work without...