This text is machine translated.
About Luxmeter/Lighting Meters
In which areas are Luxmeters used?

Special case fluorescent tube

Who uses luxmeter/illuminator?

Which luxmeters are available from Conrad?

What should you look for when buying and using luxmeters?
What was Luxmeter?
Light is the source of life and danger in one. People, animals and plants need light to produce or stimulate the production of vital substances. On the other hand, protection from light plays an important role in many places. The light visible to humans has a wavelength of approximately 380 to 750 nanometers and spreads at a speed of light – about 300,000 kilometers per second in a vacuum.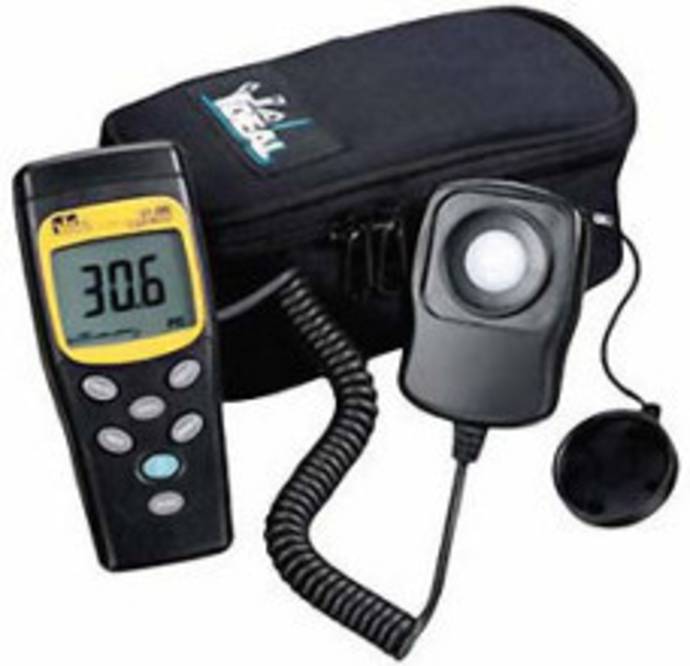 The natural light comes to earth as daylight with the sun's radiation. Artificial lighting sources literally bring light into the darkness. Not only the visible light, but also the areas outside it of the ultraviolet (UV, less than 380 nanometers) and ultra-red light (IR, greater than 750 nanometers) play a role.
Lighting meters are used to plan, review and adapt all these areas in accordance with applicable regulations and guidelines. The term luxmeter, which is derived from the SI unit of measurement "Lux" of the illuminance, can be regarded as a synonym. The lux is the luminous flux (in lumen) that falls on an area (in square meters): lm/m 2 . In countries with non-metric systems, Footcandle is commonly used as a measure of illuminance. The abbreviation is fc and measures lumens per square foot (lm/ft 2 ). The conversion factor is 1 fc = 10.764 Lux.
In which areas are Luxmeters used?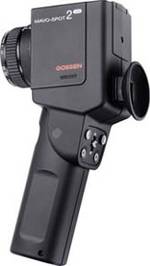 Among other things, light sources are distinguished by fixed lighting, daylight indoors, workplace lighting, road or safety lighting. This topic plays a special role in medical technology, among other things. TV sets and monitors also emit light. Not to be forgotten are photographers and filmmakers who set their motives with the skillful use of light (and shadow). Artificial light also helps in orientation in poor visibility conditions, for example in road traffic or in danger as emergency lighting.
The significance of the law in dealing with light can be seen from the many regulations that exist for it. According to the Federal Immission Protection Act (BImSchG), light is an environmental factor known as immission. For some time now, the term "light pollution" has been used to describe brightening by the light scattered in the atmosphere, which, for example, hinders astronomical observations. At the same time, excessive lighting can cause damage to the eye and psyche – especially in the case of long-term misloads. Medical studies have shown that UV light can be a contributing factor in the development of the eye disease Gray Star (lens vibration). Lighting meters can be used in a variety of areas, whenever it is necessary to ensure that legal requirements are met and that human health is not impaired.
How do Luxmeters work?
A lighting meter is equipped with a light-sensitive component. It is located in a light diffuser, usually in the white ulcer sphere named after the physicist. The component changes its partial structure and thus its conductivity when exposed to light. This change is recorded electronically and output as a (calibrated) measured value, usually as a numerical value on a display. High-quality devices also detect the spectral distribution of the light source and display the measurement result as a colored spectrum. Depending on the equipment, spectral or incident angle errors are automatically compensated. The storage of series of measured values, USB connections and the connection to networks belong to the equipment of a part of the devices.
Special case fluorescent tube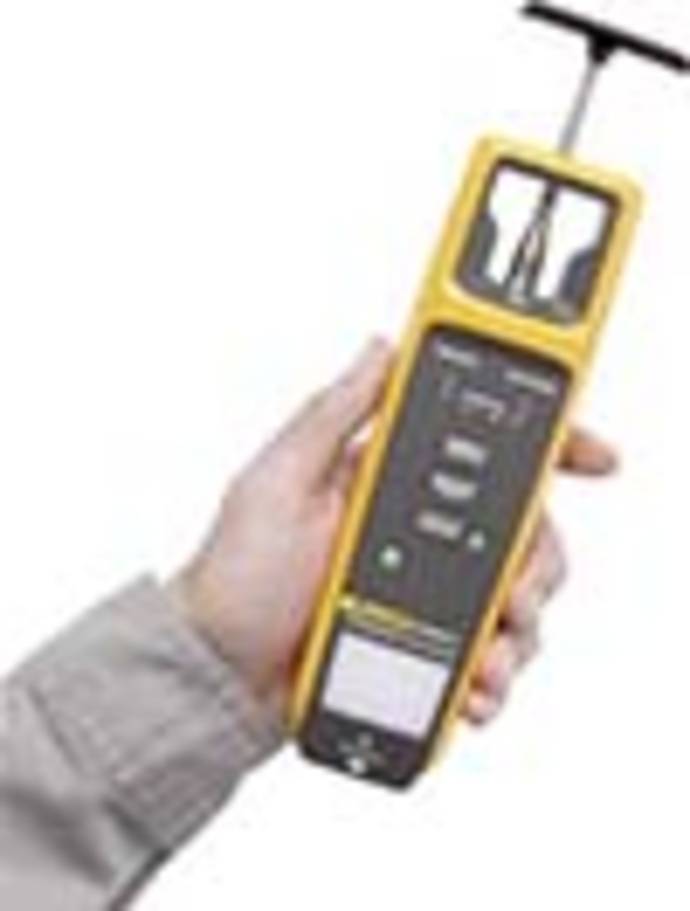 So-called lamp testers are represented at the luxmeters and lighting measuring devices in the Conrad online shop. These light up neon, energy-saving, fluorescent, mercury vapor and sodium vapor lamps by emitting an ionizing high-voltage signal and thus test them for their function. The devices are partly equipped with telescopic antennas for quick testing (without ladder). In addition, the heating coils of fluorescent tubes can be tested. These devices work as a volume meter with optical and/or acoustic signals.
Who uses luxmeter/illuminator?
As diverse as the regulations mentioned above, the application areas of lighting measuring devices are as diverse. Test engineers, city planners, architects, health and safety officers, home operators, photographers – wherever regulations have to be complied with or esthetic requirements for lighting have to be checked, often even when planning buildings. Also in agriculture or horticulture, relevant exposure to sunlight or the balanced application of artificial lighting can be used for plant growth and flowering.
Which luxmeters are available from Conrad?
The offered Bel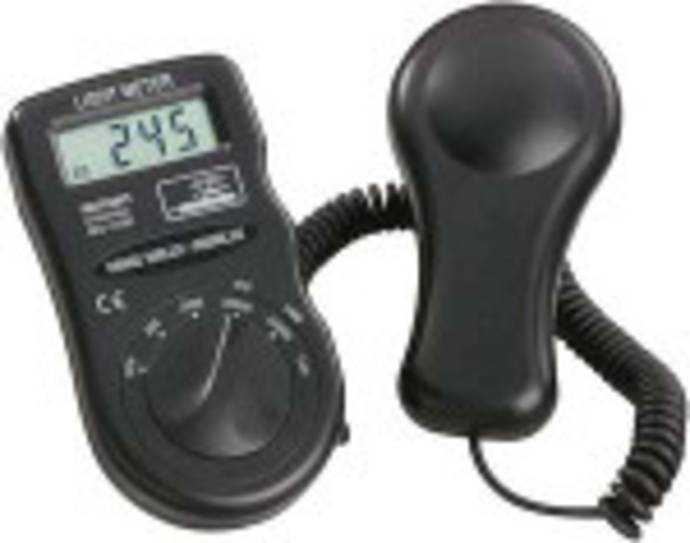 Euchtmeter range from entry-level luxmeter to professional, calibrated light meters, with which an analysis of the color spectrum is possible and which at the same time offer extensive data evaluation and storage modes. Data evaluation is partly possible in the form of Excel tables or graphic files. DAkkS, ISO and factory standards are available for certifications.
What should you look for when buying and using luxmeters?
Before purchasing, get an overview of the light technical requirements to select the right device. If in doubt, consult experts in your professional environment.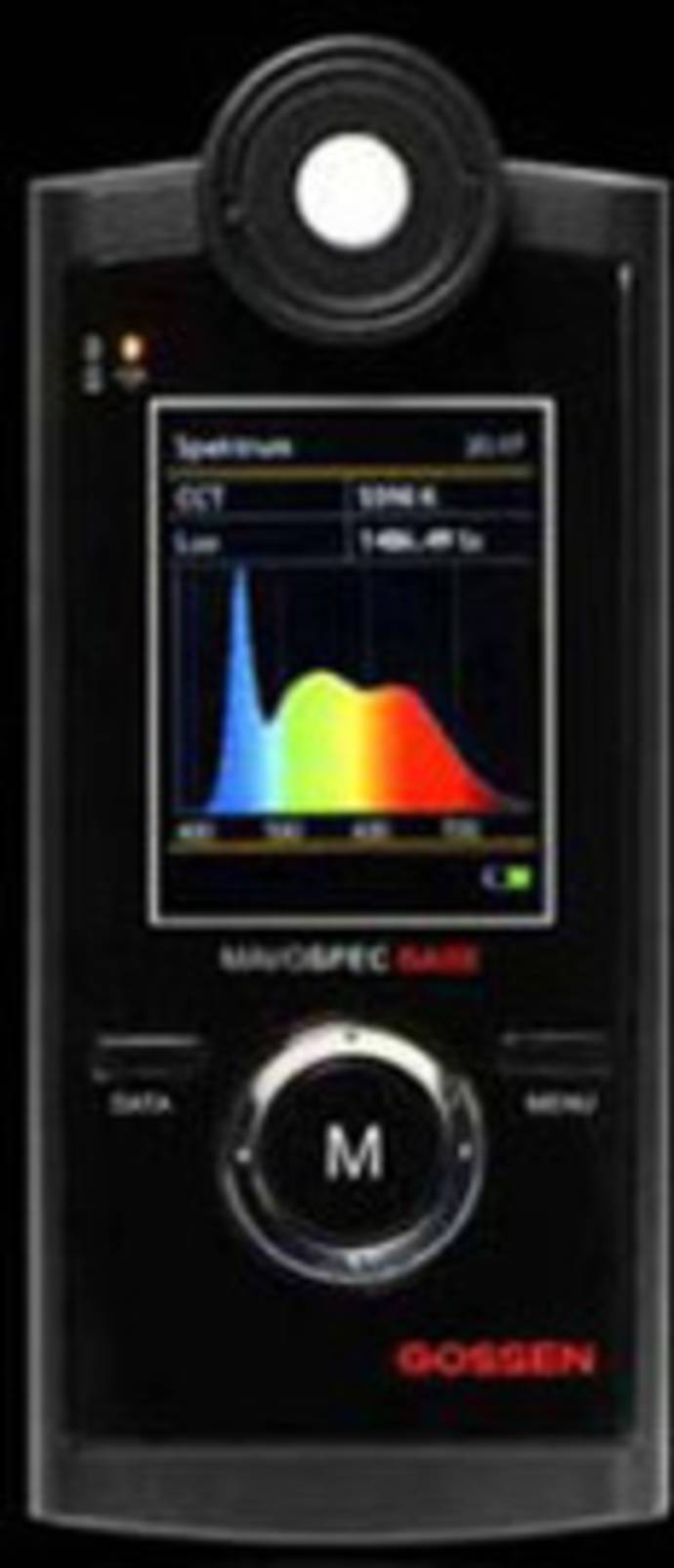 Luxmeters are highly sensitive devices, usually with precision claims. This places special requirements on storage, use and maintenance. Use the existing light sensor covers when the devices are not in use.
During the measurement, the light sensor must not be shaded and must be inserted into the luminous flux to be measured according to the operating instructions. Strong electric or magnetic fields can falsify the measuring result.
For certain light measurements, for example in laboratories or medical facilities, certified and calibrated measuring instruments may be required. In these cases, conventional devices can only be used to assess the situation, but not to accept or authorize light sources.
The operating instructions contain information on calibration and measurement procedures.
For the mentioned lighting testers (for neon tubes and etc.), you should remove the batteries before servicing the device to prevent accidental triggering of the ionizing radiation.
Check the devices for damage before testing. Defective devices must not be used under any circumstances.
This text is machine translated. About Luxmeter/Lighting Meters  What was Luxmeter? In which areas are Luxmeters used? How do Luxmeters work? Special case fluorescent tube Who uses luxmeter/illuminator? Which luxmet...