This text is machine translated.
About magnetic switches
Magnetic switches are operated by means of magnets or magnetic fields. They work completely non-contact, are very reliable and have long service life points, which is why they are used in many areas. See our guide to learn how they work and what to look for when you buy.
Application areas of magnetic switches

Buying Criteria for Magnetic Switches – What's it all about?

Our practical tip: Install the magnetic switch correctly

FAQ – Frequently Asked Questions about Magnetic Switches
What was solenoid?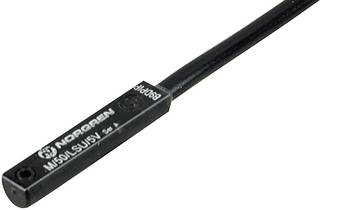 The term solenoid is a collective term for switch types whose effect is based on magnetism. This includes all switches whose contacts are triggered either by a magnetic element or by a magnetic field. Switches that are switched with a magnetic field include reed switches (also called reed contacts) and Hall sensors. A reed switch is equipped with two ferromagnetic contact tabs, which are melted in a glass tube and overlap a little. When a magnetic field is approached, the tongues draw on each other and close the contact. Conversely, the contact opens when the tongues are released by removing the magnetic field. Reed contacts are part of reed sensors and reed relays and can be used almost anywhere due to their hermetically sealed design.
Hall effect sensors work a little differently. They have a current-flowing semiconductor element and a permanent magnet that permanently generates an electrical field in front of the semiconductor element. If an object consisting of a ferromagnetic material penetrates the magnetic field, the magnetic field strength changes. This, in turn, is accompanied by a measurable voltage change in the semiconductor element, which is converted into an analogueue or digital signal. Hall effect sensors are available in different designs and can be used, among other things, for position and position determination.
Application areas of magnetic switches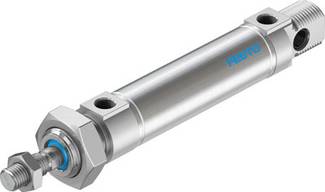 Magnetic switches are widely used in the field of automation technology and have a fixed position next to mechanically operating limit switches, which are driven by tappets, rollers or levers, for example. They are preferred for use where operating conditions are present that are not optimal for mechanically operated switches.
In pneumatics, magnetic switches (usually reed contacts) are usually used for position checking of pneumatic cylinders or cylinder pistons. In this context, solenoids are sometimes referred to as cylinder switches. The task is to detect the position of the pneumatic cylinder piston by reacting to a permanent magnet integrated in the piston and generating an electrical signal as soon as the magnet approaches its switching range. In this way, pneumatically operated equipment can be monitored and, if necessary, controlled.
The application areas of magnetic switches, however, go far beyond the area of pneumatics and automation. They are used in mechanical engineering, aviation and agriculture, are part of safety and measurement technology and are used in the automotive industry. An example of this is solenoid starter or solenoid starter in engines. Starter motor and solenoid are two separate components, even if they look like a related component. A starter motor is a small electric motor that serves to give the combustion engine of the car a starting support until it runs independantly. This works by transferring the movement of the electric motor to the flywheel of the internal combustion engine. When driving, the starter motor is decoupled from the engine to prevent unnecessary wear. The magnet switch is used to couple and uncouple the device. When starting the vehicle (turning the ignition key), the switch receives a pulse and pulls the starter pinion (a small gear) into the engine ring gear. It also closes contact with the battery to supply the starter motor with power so that it can drive the combustion engine to its own speed. When the ignition key is released, the magnetic force falls into itself. The starter is uncoupled and disengaged.
Magnetic switches are also used to check whether windows and doors are open or closed and are used for this purpose in alarm systems. Simple switches consist of two magnets between which a magnetic current flows. When the door is opened, the magnetic current is interrupted and a warning signal is triggered. The application areas of magnetic switches are still not exhausted. They are found in household appliances, are used in medicine and telecommunications and much more.
Our practical tip: Install the magnetic switch correctly
For magnetic switches that are switched on the basis of a magnetic field, the installation environment must be observed. Nearby iron or power cables running parallel to the switch may interfere with the measurement signal. In the case of a series assembly, it is important to install the solenoids at a sufficient distance from each other so that they do not interfere with each other or operate each other. Shielding plates can help here.
Buying Criteria for Magnetic Switches – What's it all about?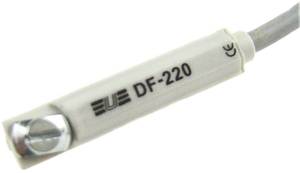 The purpose of use determines the choice of the correct solenoid. If you are looking for a magnetic switch for pneumatic cylinders, make sure that it is compatible with the cylinder series. A good solution are universally applicable magnetic switches, which are compatible with almost all pneumatic cylinders, which have a built-in magnetic piston. Such designs offer the greatest flexibility. In addition, it is important to ensure a high switching accuracy and whether the switch is designed for the same or all current. In this context, the permissible operating voltage (usually specified in volts for AC and DC) as well as the switching capacity (watt or volt-amp) must be taken into account.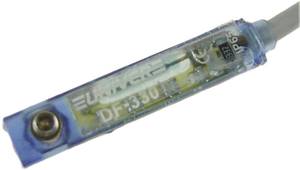 Depending on the environment in which the solenoid is used, the degree of protection can play a role. Many magnetic switches for pneumatic applications, which you can find in our online shop, are marked with the protection class IP 65. This means that they are dust-proof and protected against jet water from any angle. The housing material is also a factor that may need to be taken into account. Magnetic switches with Teflon housing are suitable for use in the food and chemical industry, for example, because the material is insensitive to acids, alkalis and other aggressive substances. Brass or plastic housings are well suited for general applications in mechanical engineering and automation. In order to protect the installed electrical system during demanding tasks, the cylinder switch should be vibration-proof.
Practical advice
Many pneumatic cylinders are fitted on site with a groove for a potential cylinder switch, which then simply has to be used. It is worth using a suitable solenoid (e.g. with T or C groove).
FAQ – Frequently Asked Questions about Magnetic Switches
My solenoid starter does not work. What can be the problem?
If the solenoid starter is faulty, there may be several causes. It is possible, for example, that the electric motor of the starter motor is broken or that the pinion gear is worn. The reasons may also be to look for the solenoid. The main contacts may not switch correctly because the switch is in the wrong position or because they are simply damaged. In any case, the solenoid starter should be repaired or replaced by a replacement part that matches the engine type.
My solenoid starter and my alternator broke at the same time. Is there a connection?
No, at least no immediate. Although the alternator supplies power to all electronic components of the vehicle, the solenoid starter draws its energy from the car battery, which also provides backup power in the event of the alternator failure. So there is no direct connection.
What was the term solen
In the context of magnetic switches, the term "solenoid" is sometimes encountered. This can mean several things. Solenoid is on the one hand the English term for magnetic switches and most of the time this reading is to be preferred. In the electrotechnical context, however, Solenoid is also an alternative term for a cylindrical coil made of metal and producing a magnetic field. It acts like a bar magnet as soon as current flows through it.
This text is machine translated. About magnetic switches Magnetic switches are operated by means of magnets or magnetic fields. They work completely non-contact, are very reliable and have long service life points, which is why they are used in m...