This text is machine translated.
About MDE devices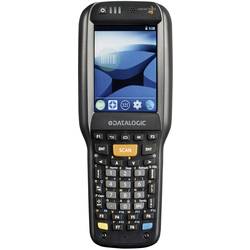 Mobile Data Acquisition (MDE) devices can be used in a variety of ways. They can be used to read and store process-relevant data for the company directly on site. This allows data to be passed on quickly, optimizing business processes in logistics and field service, and quickly capturing inventory, for example.
How is an MDE device structured?

Who are MDE devices suitable for?

What was to be considered when purchasing?
How is an MDE device structured?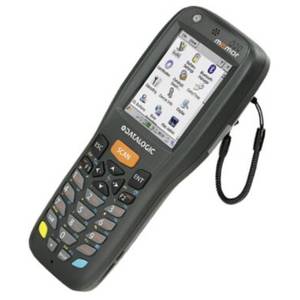 MDE devices are designed for a wide range of applications and have different functions that vary from device to device. They are also known as hand-held scanners. However, their functions are more complex than just collecting data. Rather, they are similar to small handheld computers. They allow you to carry out mobile activities for which a PC is normally required.
Some devices use the Android operating system known from the smartphone, others use a version of Windows Embedded CE or a proprietary development. Many mobile data collection devices are similar to smartphones in the technical design, but they also offer important additional functions that make them much more suitable for use in the company.
Thus, they usually have much larger Li-Ion batteries installed, so that they survive a full working day with a charge. As with mobile devices, they are mainly operated via a touch display to access the various functions
Many devices offer a keypad, which in some devices even makes up a large part of the operating area. This makes it possible to enter data faster and to access the scanner at the touch of a button.
The scanner is usually attached to the head end of the device and enables you to read out barcodes (so-called 1D codes) as well as QR codes and similar (sog 2D codes) via laser. This enables products to be identified quickly and the work in the warehouse to be significantly accelerated.
The data collected on the MDE device can be backed up to the internal flash memory and synchronized as needed. With the appropriate radio coverage, you can transfer the information via Bluetooth or WLAN directly to the main system without occupying the internal memory. In order to always ensure the fastest possible synchronization, the devices have strong WLAN antennas and partly even mobile phone support.
Who are MDE devices suitable for?
MDE scanners are suitable for any company that requires regular on-site data collection. Here you can significantly improve the workflow, because you have to do the documentation directly and not transfer a written protocol to a digital database. They help with inventory in both the warehouse and the retail trade. Here, for example, the stock can be counted directly in the warehouse itself and checked for errors.
The products are quickly identified by barcode via the built-in scanner. But they are more than just a mobile barcode scanner: They can be used to order new goods in good time if a particular product is running out. When new goods are delivered, they are quickly identified by the scanner and transferred to the merchandise management system without the need to be active at the workplace.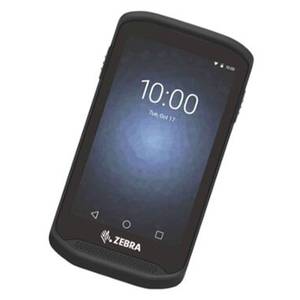 They also make a good impression in the field. With them, communication with the central unit can be made more efficient and data can be forwarded more quickly. With an MDE device, you can also easily plan the most favorable route for several destinations and thus save valuable time.
Thanks to the route planning function, the mobile devices are also ideally suited for logistics. The mobile computer helps to avoid empty journeys and saves time during collection and delivery due to the route-optimized user guidance.
MDE devices can also be used in many other areas where mobile data collection and sharing can save time. They avoid unnecessary routes and duplicate or cumbersome data collection, which was particularly worthwhile in all logistical areas
of the company. Employees in the field, for example in sales or service, also benefit significantly
from MDE devices, which can be used to optimize routes and quickly forward contracts to the central office.
What was to be considered when purchasing?
Due to the multitude of application areas, Conrad offers various MDE devices with different properties. If you would like to speed up your business workflow with one or more data acquisition devices, it is therefore worth looking at some key data to find the right product for your application.
This includes the installation location. Depending on whether the mobile data acquisition device is to be used in the own warehouses or rooms for inventory or control or in the field, they should fall back on an optimized design.
For indoor use, larger devices with a dedicated keyboard and large battery are suitable, while in the field the compact devices with a large touch screen and mobile phone support make a much better impression.
If you use the device in the warehouse to capture the inventory, the scanner should be easily accessible at all times. In addition, a more robust device has advantages if the device falls on the ground once. Readers with IP certification guarantee protection against dust and water beyond their shock resistance.
Depending on the application area, they should also pay attention to the radio and interface equipment. Devices designed for outdoor use are equipped with WLAN and mobile phone support via UMTS and LTE, Bluetooth and NFC, but some have only one micro USB port. The mobile data acquisition devices for use in warehouses or in production, on the other hand, offer connections such as RS232 or SD card readers, but do not offer the mobile radio functionality.
Caution: Not every device reads all types of barcodes. Some are only able to process bar codes (so-called 1D codes) and are therefore limited in the application area. If you are unsure about your purchase or if you have any further questions, our customer service will be happy to provide you with personal advice.
MDE devices are enterprise-grade handheld computers designed to help you boost efficiency and productivity in your business. They can be used to record data where it is generated, whether in the field or in the warehouse. To this end, they enable constant data exchange between employees and the ERP system, which speeds up the work process and prevents errors.
This text is machine translated. About MDE devices Mobile Data Acquisition (MDE) devices can be used in a variety of ways. They can be used to read and store process-relevant data for the company directly on site. This allows data to be pas...