Microcontroller Boards & Kits (MCU)
This text is machine translated.
About Microcontroller Boards & Kits (MCU)
What was a microcontroller board?

Areas of application of microcontrollers

How are microcontroller boards programd?

How does a microcontroller differ from a single board computer such as the Raspberry Pi?

Our practical tip: Adhere to ESD protection

What should I pay attention to when purchasing microcontroller boards and kits?
What was a microcontroller board?
Microcontroller boards and kits are suitable for professional use in industry as well as for private applications. Once programd, they are able to take over control and control tasks. They are designed to enable their own development in the form of microcontroller kits and are also ideal for training and training purposes.
Microcontroller boards place the actual microcontroller (MCU) on a PCB and a programming interface, which is often designed as a USB port. There are also peripheral interfaces that are responsible for the actual communication and control of the corresponding hardware. Depending on the version, the board houses interfaces such²as analogue-to-digital converters, LAN interfaces, I C, LCD controllers, serial interfaces, PWM outputs, CAN, LIN and SPI interfaces.
Microcontrollers with several of these interfaces are often referred to as evaluation or developer boards, because they can be connected to appropriate sensors and actuators. The programming of the processor can thus be checked and adjusted easily and quickly on the practical model, which was a very simple and user-friendly solution and enabled short development times.
Several boards are also expandable with so-called shields, these are pluggable or connectable functional expansions in the form of additional modules, as well as breakout boards.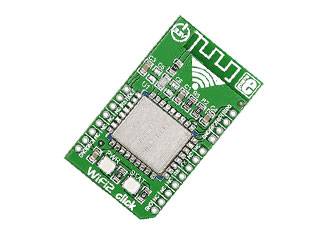 Microcontroller for powerful control of WLAN signals.
Areas of application of microcontrollers
MCUs have become widely used in industry and consumer applications due to their ease of programming and flexibility. They are used, among other things, in the automotive sector, in medical technology as well as in the automation and energy sector. Due to their application-specific programming and the small and clearly structured command set, a processor with medium performance is sufficient to achieve an excellent performance.
This is not least due to the fact that the microcontroller only takes care of the really important tasks and not - like conventional computers - several secondary processes and has to operate within a complex operating system. Ultimately, this "lean" structure achieves a very robust operational safety and good visibility as well as minimum start times. There is no need to load an expensive operating system or access external, relatively slow mass storage and peripheral components.
This is reflected in low purchase prices, was the result of which the use in mass products becomes interesting for large quantities. Due to the low hardware outlay, extremely compact designs can also be realized with microcontrollers; some miniature versions are barely larger than a postage stamp and only a few millimeters high.
How are microcontroller boards programd?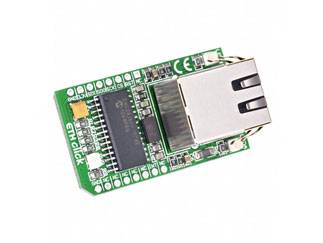 Programmable microcontroller for a PC peripheral device.
Each board has an integrated programming interface that transfers the program to the microcontroller. Programming itself is done by means of an integrated programming environment (IDE "Integrated Development Environment") on the PC, for example in C++, which a compiler then translates into the respective format. These tools are available from the respective microcontroller providers and are usually included in a complete kit. In addition to the compiler, other useful tools are available as programming support, such as source code editors and debuggers for detecting and correcting any programming errors.
Basically, there is only a few things was not possible with the highly flexible microcontrollers. The low power consumption combined with relatively simple programming enables use in battery or battery-supported, mobile systems and due to the manageable program complexity, a safe testing in a relatively short time. This benefits the operational safety and stability of the system, so that applications with high safety requirements can also be implemented very economically.
Some application examples for solutions with microcontrollers are automotive controllers, computer peripherals, consumer electronics devices, household appliances, display controls, motor controls and much more.
How does a microcontroller differ from a single board computer such as the Raspberry Pi?
Single Board Computers (SBC) are basically full-fledged computers that integrate all her basic components, such as a microprocessor, chipset and clock generator, RAM and cache, as well as graphics processor and graphics output, on a single board. These include interfaces, card slots, WLAN, Bluetooth and sometimes slots for expansions.
SBCS uses multi-taskable operating systems such as Linux or Windows, whereas microcontroller boards need to be programd with the desired program for a specific application.
In addition²to the microcontroller (MCU), there is only one interface for programming and - depending on the version - other interfaces in the form of I C, USB, Ethernet and, if necessary, AD converter, PWM outputs or LCD controller.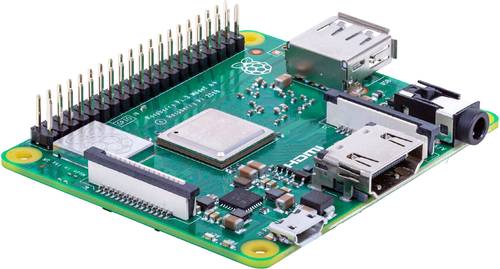 Raspberry Pi® 3 Model A+ with 64-bit processor and microSD memory.
Our practical tip: Adhere to ESD protection
Like virtually all electronic modules, microcontrollers must be protected from the harmful effects of electrostatic discharge. Unpacking and handling must therefore be carried out at an ESD-protected workplace. As the boards do not have their own power supply, ensure correct polarity and observe the required voltage to prevent damage. If safety-critical applications are controlled with the controller, the developer is responsible for compliance with the relevant safety regulations and operational safety.
What should I pay attention to when purchasing microcontroller kits and boards?
Meanwhile, there is a relatively large selection of microcontrollers and the corresponding accessories. Depending on the complexity of the task, sufficient computing performance and the size of the program memory should be taken into account. Versions that offer connection options for expansions can be used universally. For mobile applications, low-power versions with a compact, lightweight design are recommended. If new developments are planned, a kit is available which includes the hardware as well as the necessary software package for programming, compiling and troubleshooting. In most cases, there is extensive documentation and often additional hardware for experimental and test purposes.
This text is machine translated. About Microcontroller Boards & Kits (MCU) What was a microcontroller board? Areas of application of microcontrollers How are microcontroller boards programd? How does a microcontroller differ...