This text is machine translated.

Mini PCs: Compact power packs
Mini PCs are full-fledged computers in a small, very compact format, which do not require a large housing due to their space-saving design. These PCs are summarized in particularly small versions under the term "Small Form Factor (SFF) PCs". The most famous examples of mini PCs are the Apple MacMini (only about 4 centimeters high) and the Raspberry Pi, which is available in individual components.

About Mini PCs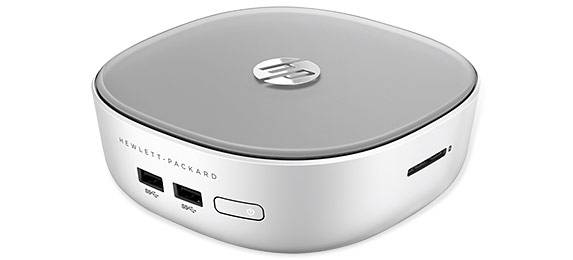 Overview: This is a mini PC

Core characteristics of Mini PCs
Application areas and types
Full-fledged computer functions in mini-format
Most mini-PCs are only as large as a game console and are less than 1 to about 2.5 kilograms light. However, they contain everything was desired from the home or office computer. A powerful processor with onboard graphics chip or even a separate graphics card can be used in spite of the small housing volume of approx. 1.5 to 5 liters as well as a large hard disk and all the necessary interfaces. As with the conventional desktop PC, hardware such as the mouse and keyboard, the external monitor and the sound system can be connected. Mini PCs can also be used as a media center for home use and even for gamme.
This versatility shows: Its small size makes mini PCs the ideal compromise between the performance of a large desktop PC and the space-saving, flexible mobility of a laptop.
Core features of Mini PCs: You should pay attention to this when buying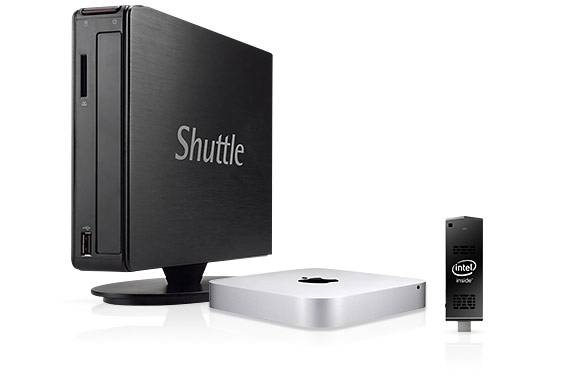 Housing volume
Mini PCs with a housing volume of up to 2 liters are the honor for your name. From approx. 5 liters one speaks of MIDI-housings – these larger versions are more powerful thanks to more space for a powerful inner life. In comparison, the classic desktop PC has a full tower housing with a volume of about 40 liters.
RAM
While lower-performance mini PCs can handle one to two gigabyte of memory, upper-class devices can rank up to 8 gigabyte. For media use and office activities, 2 to 4 gigabyte should be enough – the choice is the greatest.
Info
Of course, all your important data should be placed on the mini PC. But the hard disk becomes decisive if you want to use the Mini PC as a multimedia archive and hard disk recorder.
Processor
Small and inexpensive mini PCs are usually the weaker, but very small Intel Atom or AMD Brazos processors, which were developed for smartphones, tablets and netbooks. More power comes from fast Intel Core or AMD processors – but they also need more space, so they are more likely to be used in medium-sized mini PCs and at a price in the upper middle class. With a current Intel Core or fast AMD processor (depending on the other components), there is hardly any difference in performance to the desktop PC.
Interfaces
At the latest, when it comes to the interfaces, the application area of the mini PC is defined. Most devices have WLAN, LAN, USB, Bluetooth, display and audio interfaces. For use with a TV, multiple monitors or a sound system, you should pay attention to at least one HDMI connection, serial interfaces (pay attention to the number of poles) and audio outputs. In addition, a card reader, at least one optical drive (ideally Blu-Ray, since downwards compatible with DVDs) and PCIe interfaces for the connection of separate components such as graphics cards with the processor are practical.

Our practical tip
for computing-intensive tasks can overheat a mini PC without an active fan. If you know in advance that you are demanding demanding computing power, choose a device with active ventilation – but check out the product description or customer reviews to see if ventilation can significantly increase the noise level.
Areas of application of Mini PCs: Surfing, gaming, work, entertainment
Classic way, the mini PC stands as a replacement of the desktop on the desk (and creates more space for others) or as a media center in the living room. But even for frequent travelers who need more than just a tablet on the move, there are suitable devices, which differ mainly in their inner values (and thus in their size).
Basic applications at home and in the office
Small mini PCs with up to 1.5 liters of enclosure volume are often available for less than 300 euros and are also called "Nettop" or "Nettop Box". The small Intel Atom processors and onboard graphics chips are usually installed, but most models offer many connections for multimedia and office devices. Nettops are ideal for basic office applications and surfing, listening to music and streaming at home – and beat most other mini PCs by far.
Mini PCs as Media Center
Many mini PCs are called HTPC in their name. These "Home Theater PCs", sometimes called "Media Center PCs", are specifically designed for use as modular media centers. Of course, they can be connected to the TV via HDMI and/or display interfaces and thus serve as a digital media archive and player. But the application possibilities go far beyond that: Digital television and IP-TV can be used directly via the HTPC, it can serve as hard disk recorder and video game console and display almost every conceivable online content and directly stream (or download and store permanently). As a private media server, an HTPC can provide media for other devices such as the smartphone, tablet and laptop and as a smart home center it can control light or heating.
Powerful mini PCs as desktop replacement and for gamers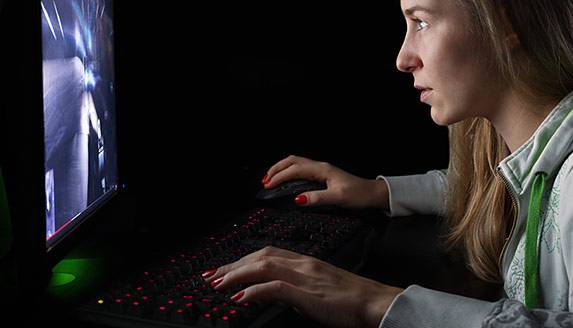 If a significant power-plus is required compared to the average mini-PC, PCs in the MIDI housing up to 5 liters of housing volume are the first choice. They usually contain full-fledged processors with several cores, sometimes even with separate graphics cards. Even in the number of useful interfaces, larger mini PCs, which are between 400 and 800 euros in price, are often one step ahead.
Gamers with their high demands do not necessarily immediately come to mind a mini PC – after all, the upgradability or extensibility is very limited. Some manufacturers like shuttle have managed to combine the compactness of a mini PC with the performance of a real gaming device: These gaming minis have separate graphics cards, fast SSD hard disks, an average of 8 gigabyte of RAM and active ventilation.
A full-fledged computer in USB-stick size

The latest mini PCs can be manufactured in such a small format that they have been given a new name: Micro PCs, also called PC Stick. With a length of less than 10 centimeters, they look similar to a common USB stick for confusing – yet they include a complete computer for all basic applications including operating system. The Micro PC is connected via HDMI to any monitor, mouse and keyboard can be connected via Bluetooth – and a small Media Center, a Surf-PC or simple Office computer is ready for the start for basic applications. The prize also speaks for itself: Good micro PCs, such as the pioneering model Intel Compute Stick, are already available for less than 200 euros. This version is ideal for frequent travellers or as a minimum solution for home and office.
Advantages and disadvantages of mini PCs
Although mini PCs combine the advantages of laptops and desktop PCs and are extremely versatile, they also have a catch: Depending on the model, their performance is limited, because instead of strong Intel Core or AMD processors, sometimes only an Intel Atom or AMD Brazos provides the power. Such small mini-PC versions often have only one hard disk, one drive, few interfaces and run the risk of overheating due to the lack of active ventilation. In addition, almost all Mini PCs are equipped with the following: Upgrading or replacing components is rarely possible. So if you want to tinkle or do often demanding tasks, you are probably better advised with a large full-tower PC.
If you are looking for a small, flexible, energy-saving, performance-stable and stylish alternative for the desktop PC in the living room or study, which is much too large, you will be happy with a mini PC.
Nettop boxes are the economical base version of mini PCs and are ideal for evening online shopping and simple office tasks. Micro PCs offer a similar range of features in the size of a USB stick. With these variants, compute-intensive applications are not feasible, but they provide all the basic computer functions for under 200 to about 300 euros. The exact opposite of this is the powerful mini PCs with fast processors and graphics cards – they do not make problems with demanding productive tasks or while playing games. HTPCs are perfect for your own small media center in your home living room, which is connected to the TV, sound system and Internet – they simply need to be well configured to communicate with all devices without any problems.
This text is machine translated. Mini PCs: Compact power packs Mini PCs are full-fledged computers in a small, very compact format, which do not require a large housing due to their space-saving design. These PCs are summarized in particularly s...