This text is machine translated.
Useful information about mobile phone batteries
In times when hardly anyone can or does not want to do without their smartphone, powerful mobile phone batteries are required. After all, hardly anything is more annoying than when the mobile phone gives up the spirit while traveling, when there is no power source available for charging. If the battery is no longer functioning properly, replacement batteries are practical. See our guide to find out what you need to pay attention to when you buy.
What was a mobile phone battery?

What types of mobile phone batteries are available?

Mobile phone battery purchase criteria – that's what it's all about

Extend battery life and service life

Our practical tip: Locate power guzzlers

FAQ – frequently asked questions about mobile phone batteries
What was a mobile phone battery?
A mobile phone battery is an accumulator, i.e. a rechargeable energy storage device , which is specifically designed for the power supply of mobile phones and smartphones. The rechargeable battery is usually located behind the removable cover on the back of the mobile phone, in which the SIM card is also placed. In most models, the battery can be removed and used in a few simple steps – practical, if a battery change is necessary. This is the case if it no longer functions properly, for example, it discharges very quickly, so that normal mobile phone use is no longer possible, or if it cannot be recharged.
Like all batteries, mobile phone batteries have a limited service life. The number of charge/discharge cycles that the manufacturer sometimes specifies indicates how often the battery can be recharged, but there are factors that affect the life of the battery. Proper handling is important to conserve battery life, optimize battery life and support long life. This includes how you charge the battery and how much you demand it with the way you use your mobile phone. Below is an overview of mobile phone battery types, selection criteria for new batteries when your age has given up, and tips on how to get the most out of your smartphone battery.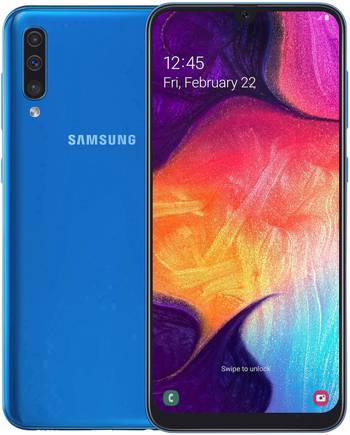 What types of mobile phone batteries are available?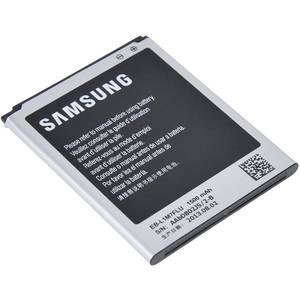 The type of battery is usually defined by the materials used. Lithium-ion batteries ( in short: Li-ion), such as lithium-polymer batteries, sometimes nickel-metal hybrid batteries (Ni-MH) and nickel-cadmium batteries (NiCd) are the most common ones today, the latter being largely replaced by Li-ion batteries due to their susceptibility to the so-called memory effect. The memory effect occurs with some types of rechargeable batteries (e.g. NiCd batteries), if the rechargeable battery is not completely discharged before it is recharged. He "remembers" the energy requirement and as a result does not recharge properly. In concrete terms, this is expressed in an premature voltage drop. If the voltage drops too far, the rechargeable battery will no longer give off energy, even if the capacity (indicated in mAh) is not yet exhausted. For this type of battery, the following always applies: Completely discharged before recharging the mobile phone.
Lithium-ion batteries do not have this issue. In them, complete discharge is even detrimental because they do not tolerate deep discharges well. It is better to charge the Li-Ion battery when there is still 20 to 30% battery charge. Lithium-ion batteries also have the advantage of being very light and having a high energy density . This enables compact designs with low weight – practical, especially for mobile devices such as mobile phones, where every gram counts.
Mobile phone battery purchase criteria – that's what it's all about
First, make sure the battery is compatible with your device , in simple terms, it must fit into the chassis. To find out whether the battery fits your mobile phone, simply take a look at the product description. This usually lists all compatible devices. Sometimes the product name indicates which smartphone or mobile phone the battery is suitable for.
An important criterion for any type of battery is the capacity (in mAh, milliampere hours), i.e. the amount of energy that the cell can store and release. If you want to compare products, you should also take a look at the voltage , as the performance of the battery can best be determined by the watt hours. This value is obtained from the capacity in mAh times the voltage in V divided by 1000. Means: Rechargeable batteries with the same battery capacity in mAh, but with different voltage values, produce different amounts of energy per hour. This is due to the fact that the capacity per volt is to be understood. Mobile phone batteries are available in our shop in the middle three-digit to the high four-digit mAh range. Note: A particularly high capacity is not necessarily required. It is important that the mobile phone battery is selected to match your device. If you select a product that is suitable for your mobile phone or smartphone according to the manufacturer, you can assume that the battery has suitable capacity and voltage values.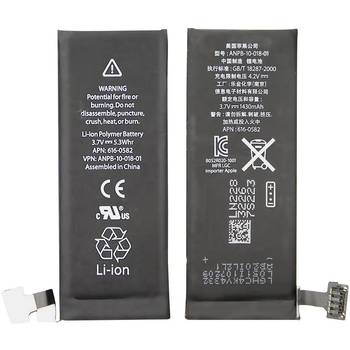 In our shop, you can filter the smartphone batteries on which brands and mobile phone models they can be used. This simplifies the selection of a suitable battery. By the way: Chargers, USB cables for charging, power banks and other charging technologyaround the Smartphone you will also find replacement and original batteries in our online shop.
Another aspect of battery selection is energy density. It indicates how much energy can be stored per volume or mass unit. This is relevant in that a high energy density allows smaller and thus more space-saving designs, without the performance suffering. The energy density is determined by the type of battery. Li-ion batteries have a comparatively high energy density and are therefore particularly popular with the battery equipment of mobile devices, which should be small, light and handy.
Extend battery life and service life
Apart from technical specifications, most mobile phone users are particularly interested in: How long does the battery last and when does it need to be replaced? In principle, the number of possible charge cycles (sometimes) can give an idea of how long the battery life is expected to last, but both the life and the life time until the next charge depend on how you use the phone and how you handle the battery.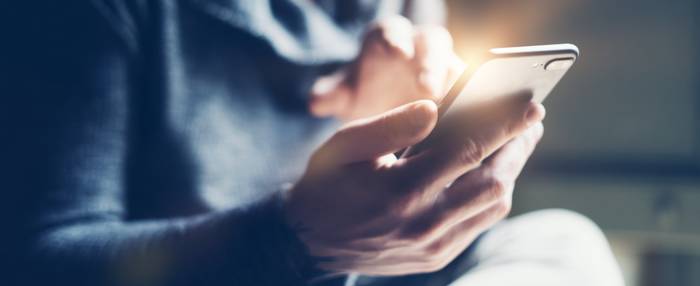 In the past, the answer to the question of how to recharge the mobile phone battery was usually: Always discharge completely before you recharge the device. This is due to the memory effect mentioned above, which occurs among other things in NiCd batteries. As this issue is no longer an issue with today's lithium-ion batteries, the recommendation will change. If you have such a rechargeable battery in your smartphone, you should start the charging process if the charging status is about 20 to 30 percent. Li-ion batteries donot tolerate complete discharges well; if they are frequently "run empty", this can have a negative effect on their lifetime. A battery charge of between 30 and 70 percent is considered "ideal" for "battery health". Battery maintenance also includes avoiding unnecessary charges (according to the motto: "Charge quickly for 10 minutes before you go to work"), since charging processes always represent a load on the battery.
Modern devices often offerthe possibility of "rapid charging"– a function that enables a much faster charging of the battery. This can be practical if time is really short, but the higher energy supply generally puts a strain on the battery cell was, which could damage the service life.
Another aspect is the accessories. It is advisable to use high-quality cables and chargers, ideally original parts from the manufacturer, to ensure that the charging process is as gentle and efficient as possible.
Last but not least, extreme ambient temperatures are harmful to both the battery and the smartphone itself. Avoid exposing the device and battery to very high and low temperatures. In summer, for example, you need to avoid direct sunlight; in winter, the smartphone stays in its pocket at very freezing temperatures.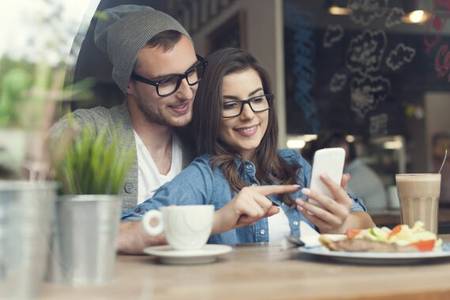 Our practical tip: To locate power guzzlers
Avoiding frequent charging is only possible if the power consumption of the smartphone is minimized. It is worth using the energy saving mode and, for example , adjusting the display brightness . Features such as "rotate screen", Bluetooth, or GPS location should also be disabled when not in use. It is also important to identify apps that consume a lot of power. This is usually done simply via the application manager or the corresponding menus with app overview in the settings of the smartphone. Unused apps that may run in the background can consume a lot of energy and should be disabled or uninstalled .
FAQ – frequently asked questions about mobile phone batteries
What was "trickle charging"?
Trickle charging refers to a charging process that compensates for the self-discharge of the battery and thus ensures that the charging status remains at 100 percent. Trickle charging is used when the battery is charged and remains connected to the mains. This is not conducive to the service life of the rechargeable battery; in general, full charging is not recommended for Li-Ion rechargeable batteries; first of all, you should refrain from leaving the mobile phone on the charger or the socket for hours when the rechargeable battery is already full. This can affect capacity, reducing performance and runtime over time.
Why do cell phone batteries explode?
Fortunately, they don't usually do that, but there are always reports of burning and exploding mobile phone batteries – so it can happen in individual cases. Lithium-ion batteries are typically affected. The reason for this is their high energy density. The lithium ions move slowly and "well-dosed" between the electrode chambers when the battery is intact, as there is a semi-permeable partition between them. If this so-called separator is damaged, a short-circuit can occur, which in the worst case causes the device to catch fire. Damage may be caused by falls, crushing, excessive heat, or design defects. If a fire occurs, do not extinguish it with water, otherwise an explosion can actually occur. Extinguishing powder is the better choice. To calm down, the likelihood of a smartphone battery starting to burn is very low.
This text is machine translated. Useful information about mobile phone batteries In times when hardly anyone can or does not want to do without their smartphone, powerful mobile phone batteries are required. After all, hardly anything is more ann...