This text is machine translated.
What was a humidity sensor?

How does a moisture sensor work?

Our practical tip: Simple measurements with Arduino and Co.

Areas of application for humidity sensors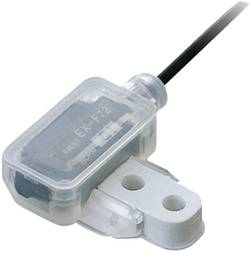 What was moisture?
The term moisture refers to the measurement of the presence of water in another medium.
In the case of relative humidity, the degree of humidity indicates how much air is enriched with water vapor, for example. At 100 percent, the air is completely saturated with water vapor. If this value is exceeded, the excess moisture will be reflected. The water absorption capacity of the air is again dependant on the temperature.
Absolute humidity is a direct measure of the amount of water vapor contained in a given volume of air. This value can be used to determine how much water must evaporate to obtain a desired level of humidity.
The relative humidity is expressed in rH in percent (also RH , English: Relative humidity ) and absolute in grams per cubic meter .
What was a humidity sensor?
A moisture sensor detects the moisture content of a medium . These can be the air, food, building materials or any other industrial property. The occurrence of fog or precipitation can also be registered by means of humidity meters, so that for example building openings or inflow to rainwater storage can be controlled automatically. The moisture sensor reacts to changes in humidity with a change in its electrical properties, which in turn is evaluated electronically and leads to downstream switching processes.
How do humidity sensors work?
There are direct and indirect methods for determining moisture. The humidity sensors offered in our online shop work indirectly on an electrical basis. The basic principle of the measurement is that the electrical properties of a sensor element change when exposed to moisture. The sensor placed in or on the measuring medium reacts with a change in its capacity or its resistance value.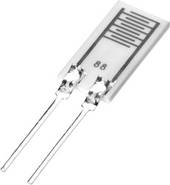 There are two basic functions that the sensor can have:
For capacitive humidity sensors, a hygroscopic layer is introduced between the capacitor plates as a dielectric. If the moisture content of this layer changes, the capacity between the electrodes changes. The capacitor values move in the Pico-Farad range during capacitive humidity measurement.
Humidity sensors with impedance use a hygroscopic layer between two DC electrodes. As the humidity changes, the electrical (ohmic) resistance changes.
Both measuring methods can sometimes be used as a mixed form. When alternating current is used, the sensors measure the change in resistance and capacity. Many sensors also offer a function for measuring the temperature.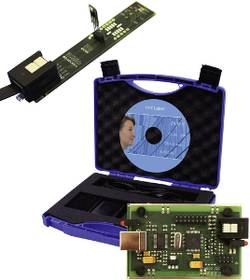 For the exact work of such sensors, they must be calibrated with a reference moisture to achieve a high accuracy of the humidity measurement. Otherwise, only relative changes can be measured. Reference cells are available for calibration.
Tailored electronic components are required for the evaluation of the measurement result. Evaluation kits are available for precise measurement of temperature and humidity. These enable a display, evaluation and storage of the measurement results via USB interface with PCs connected. The kits are always designed for specific sensors. The software supplied enables the visualization of the measurement series and the export to common data formats. These kits can be used to develop sophisticated sensor applications.
Humidity controllers are available for controlling relative humidity in rooms with a load on moisture. They are equipped with a switching output and are used in air dryers and humidifiers.
Our practical tip: Simple measurements with Arduino and Co.
With development environments such as Raspberry and Arduino, small measurement applications can be implemented quite simply and cost-effectively in order to monitor values such as humidity or soil moisture. The respective sensor is integrated in a circuit and continuously returns measured values. In the simplest version, the values are only recorded and displayed digitally on a display. The following circuit leaves room for individual solutions.
For example, an audible alarm may sound or a light may light up when certain ranges are exceeded or undercut. Even more complex circuits are conceivable, for example if an air and heat exchanger is activated at a certain value.

Areas of application for humidity sensors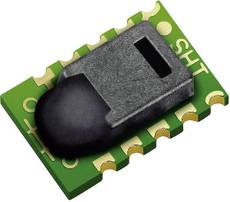 The application possibilities for humidity sensors are very wide. The recording and control of climatic conditions is widespread, for example in offices, hospitals, laboratories and swimming pools. The moisture content of building materials such as bricks, sand-lime bricks or gypsum fiberboards is important in construction. Moisture sensors are used in the food industry to measure moisture content, for example, in cocoa or coffee beans, salt, tobacco or cereals.
The determined data of the humidity sensors are used to react afterwards to the respective humidity value, i.e. to increase the humidity or to control a drying process and to reduce the humidity.
This text is machine translated. About humidity sensors What was moisture? What was a humidity sensor? How does a moisture sensor work? Our practical tip: Simple measurements with Arduino and Co. Areas of application for hum...