Teksten forneden er maskineoversat fra den tyske originaltekst.
Interesting information about MOSFETs

Which MOSFETs are available from Conrad?

How to find the appropriate MOSFET?

What should be taken into account when dealing with MOSFETs?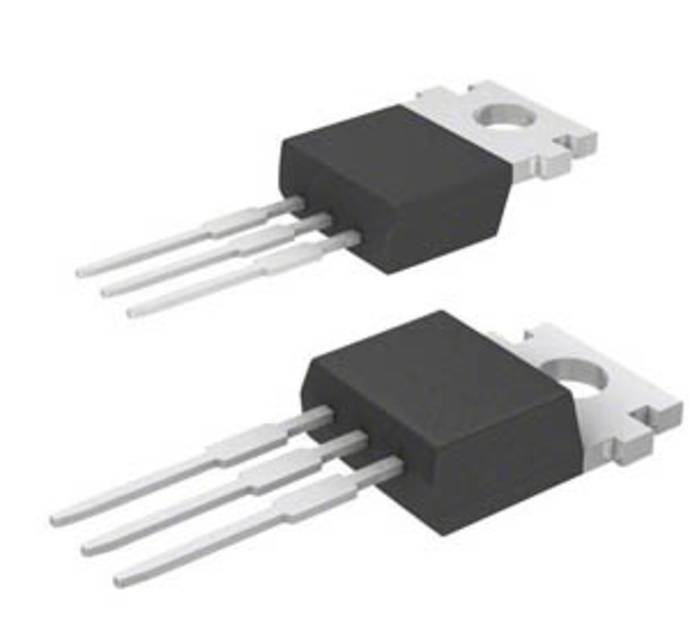 MOSFET is a group of controllable semiconductors. The term is an abbreviation for "Metal oxide Semiconductor Field Effect Transistor," in English "metal oxide semiconductor Field-effect transistor," and refers to the shift sequence of the control connector used at the beginning: Aluminum has long been used for this purpose. This connection was then separated from the actual semiconductor by a non-conductive silicon dioxide layer.
Due to the current use of high-tech semiconductor materials, the original designation is no longer technically correct, because aluminum, the original gate material, is no longer used. However, MOSFET has been maintained as a synonym for the introduced product name. Today, doped polysilicon is used as gate material.

The MOSFET is an active component with at least three connections:
S for Source (Source)
D for drain
G for gate (control connection)
Some types have a B-connection (bulk for substrate), with which additional control properties can be realized.
The initial state (without voltage at the gate) can be "normally conductive" or "normally blocking" (or vice versa). This is caused by the chemical "composition" of the materials used as the type of depletion (= normal conducting) or as the type of enrichment (= normally locking). By applying a control voltage at the gate, the MOSFET leaves its original state. Thus, the MOSFET is ultimately a voltage-controllable resistor. The "normally locking" variant is most commonly used in practice. The electrical behavior of a MOSFET is achieved by processes in the crystals involved, in which moving charge carriers ultimately provide the desired effect.
A characteristic curve of the behavior of the MOSFET is generated with certain electrical ambient conditions. This simply states in which conditions between source and gate which voltage is "passed through". This also results in capacitive values that influence the behavior of a MOSFET when it is used as a switch. They enable very fast switching and are therefore suitable for high frequencies, for example in switched-mode power supplies.
Interesting information about MOSFETs
The Insulated Gate Bipolar Transistor (IGBT) is a further development of the MOSFET for use in power electronics. The performance of these components ranges up to several kilovolts, the current range exceeds several kiloamps. These components are used as power semiconductor switches, for example, in motor drives, traction controls, switching power supplies or in systems for uninterruptible power supply (UPS).
Which MOSFETs are available from Conrad?
In our online shop you will find a large selection of MOSFETs, which can be selected according to different technical criteria: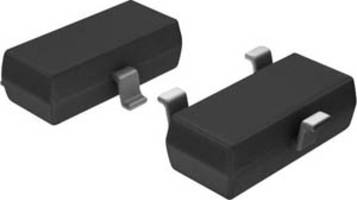 In our online shop you will find a large selection of MOSFETs, which can be selected according to different technical criteria:
Covers
A wide variety of designs has established itself here. MOSFETs with solder connections and as SMD housing are offered. Almost all of them have a common connection for heat sinks or surfaces.
Manufacturer
The manufacturer abbreviation is an identifier for the manufacturer, which usually consists of three letters.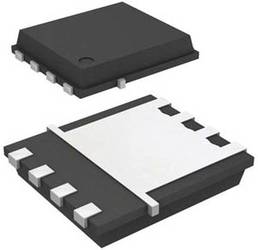 Mounting method
Versions with feedthrough hole, surface mounting (SMT) or housing are available. The latter components are equipped with screw terminals for electrical connection and installation. Please note that the length of the connection screws may depend on the respective application. Please order the screws in the appropriate length with spring washer and washer separately.
Maximum operating temperature
The MOSFETs in our range work in the maximum temperature range from 125 to 225 degrees Celsius.
Ptot
This value defines the maximum power that can be converted into heat in the MOSFET without destroying the semiconductor – from 0.225 milliwatts to 2,500 watts.
Specification
This menu item can be used to select between different conductivity. There are also MOSFETs that offer different conductivity directions in one housing.
U(DSS)
Drain Source Voltage: Maximum electrical strength of the component between drain and source.
R(DS)(on)
Drain Source ON Resistance: Resistance of the activated FETs.
U(GS)(th) max.
Gate-Source Threshold Voltage: Gate voltage from which the transistor becomes minimally conductive.
C(ISS)
Small Signal Input Capacitance – the gate capacitance: The gate electrode of a MOSFET forms an input capacitance.
Detailed information from the manufacturers on all details of MOSFETs is available in the data sheets of the individual products.
How to find the appropriate MOSFET?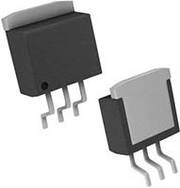 The first step in selecting the appropriate component for a circuit design is to determine whether an N-channel or P-channel MOSFET is to be used. This depends on the task that the circuit is supposed to perform.
It is also necessary to determine the maximum voltage that can occur between drain and source. Note that this value varies with temperature – consider the entire operating temperature range. The rated voltage of the MOSFET must have a sufficiently wide tolerance range for these fluctuations to prevent failure. Other aspects are the reactive vibrations of motors or transformers.
What should be taken into account when dealing with MOSFETs?
Observe the general regulations for handling certain voltage levels to prevent injury from electric shock. Maintenance work on the mains voltage may only be carried out by qualified personnel. Before starting work, disconnect the power supply, including the fuse, to prevent it from being switched on again by accident. In the operating state – especially under development or laboratory conditions – a protection against accidental contact must be ensured.
Each person can charge himself electrostatically by moving to several 1,000 volts. Often, a few volts are sufficient to destroy active electrical components. This can happen as soon as you approach. It is recommended to ensure a safe grounding when working with highly sensitive measuring devices or electrical components of all kinds.
Our practical tip
When replacing soldered MOSFETs, keep the soldering times short to avoid thermal destruction. Use suitable soldering technology, especially the suitable soldering accessories for desoldering, in order to protect printed circuit boards from the replacement of conducting paths.
Observe the torque specifications when screwing on cooling elements.
MOSFETs are sensitive to static charged persons and objects. Short-circuit the electrodes until they have been installed electrically – it is sufficient to store them in conductive foam or ESD shielding bags.
Teksten forneden er maskineoversat fra den tyske originaltekst. About MOSFETS What are MOSFETs? Interesting information about MOSFETs Which MOSFETs are available from Conrad? How to find the appropriate MOSFET? What should...