This text is machine translated.
Multimeters: Useful measuring instruments in every workshop
What types and types of multimeters are available?

Purchasing Criteria for Multimeters – What's it all about?

Conclusion: How to buy the right multimeter!

Useful accessories for multimeters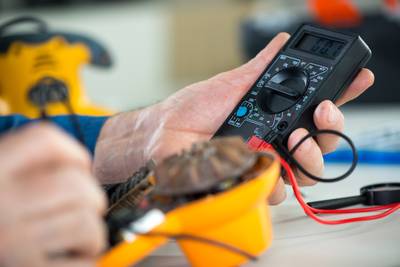 A multimeter is used to measure electrical quantities. The individual measuring functions are generally divided into several measuring ranges in order to achieve high resolutions as well as high measurement accuracy within the generally relatively wide overall measuring range. The basic measurement functions of a multimeter practically always include voltage and current measurement functions for DC and AC voltage as well as a resistance measurement function, whereby the latter is often combined with an acoustic signal for continuity testing.
Better equipped multimeters have additional functions, such as for measuring frequencies, pulse and touch ratios and capacities. A diode test function to measure the forward voltage of diodes is also often included here. In addition, there are devices for separate measuring ranges, for example, to measure temperatures, speeds, sound levels, illuminances and currents via external sensors and special measuring adapters.
What types and types of multimeters are available?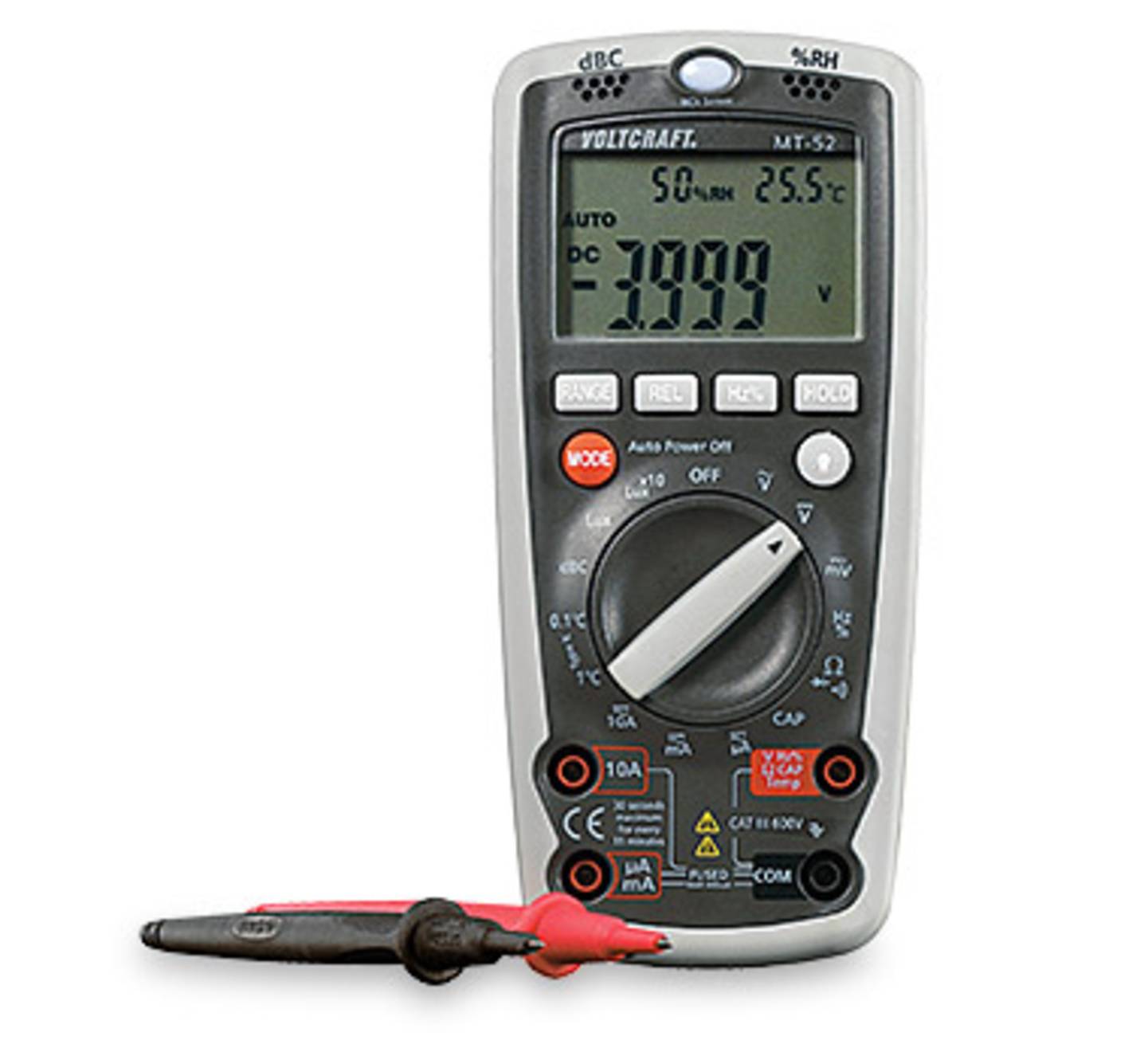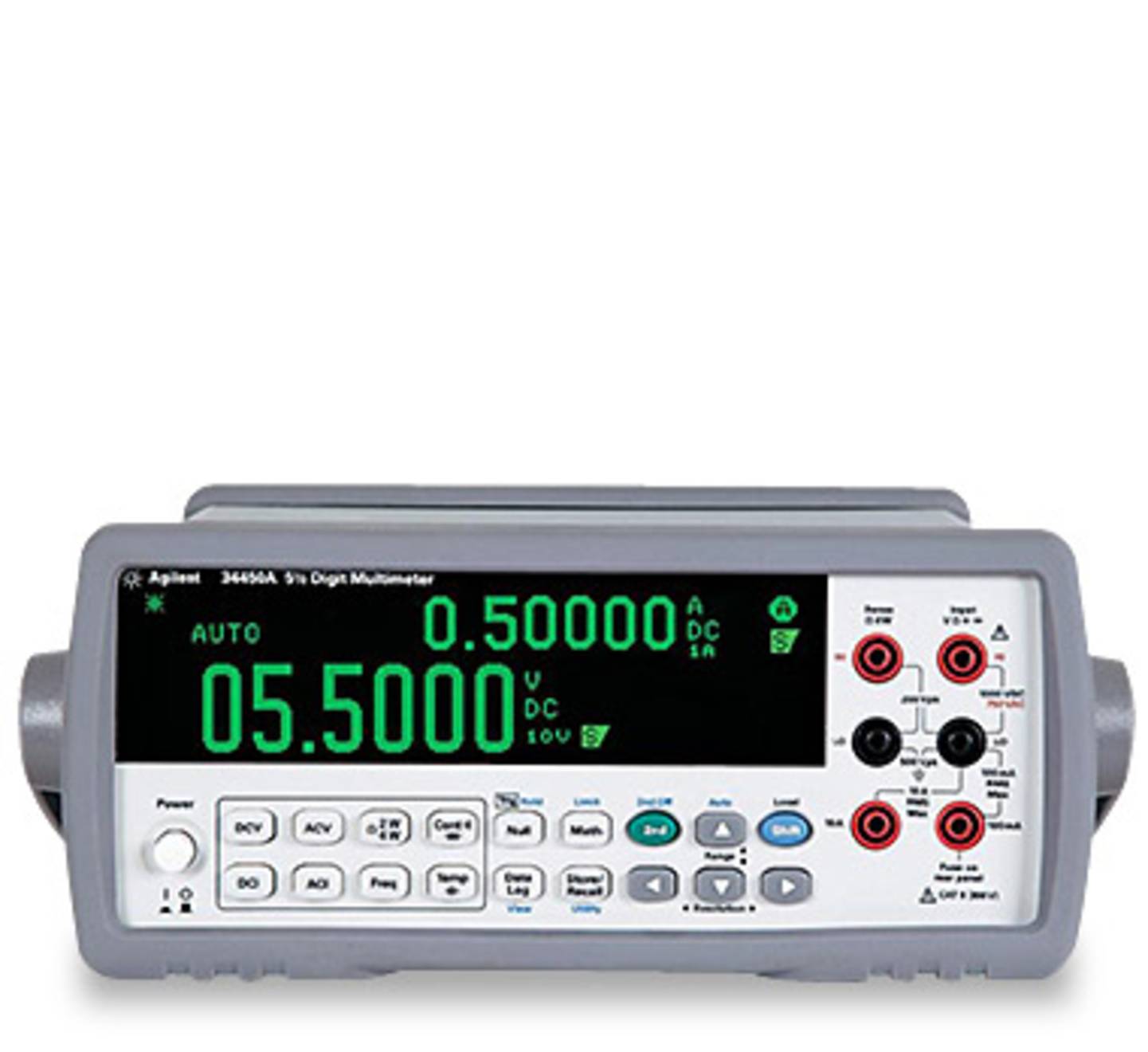 Multimeters are available in numerous designs. Hand-held multimeters are widely used and probably best known, which are mobile due to their compact design and operation with batteries or rechargeable batteries and can therefore be used very flexibly. Simple entry-level models are already available at a very low price and are therefore now part of the basic equipment of almost every hobby bastler. Professional hand-held multimeters are used in electricians and electronics, in the automotive electronics as well as in service technicians almost every field of expertise.
Hand-held multimeters with digital displays dominate the market and have largely replaced multimeters with an analogueue pointer measuring device. The reasons for this are a lower purchase price, a much higher shock resistance and clear and quick readability. Nevertheless, multimeters with analogueue displays still have their raison d'etre; they allow for a simpler and better trend view with their continuously displayed measuring system when the measured values fluctuate and change.
Hand-held multimeters are also available in particularly compact designs, which are similar to two-pole voltage testers. A permanently connected measuring line connects both parts of the casing, which contain the test probes at the same time. One of the two parts of the housing houses both the operating elements and the digital measured value display.
Table multimeters, as the name suggests, usually find their place stationary on the work table in laboratories and service workshops. They usually have high measurement accuracy and resolutions, many measurement functions and a large, easy-to-read display. Some are built-in dual displays or graphics-enabled displays. Devices with graphic displays also allow not only a measured value display in the form of trend and bar charts, but also the display of measured values over time as a curve or plot. On the back of the device, additional measuring inputs are available in order to be able to integrate the measuring device into test and measurement data acquisition systems without the cable tangles on the front. Additional interfaces or expansion options can also be available in the form of special slots. Devices with built-in memory or a USB socket for plugging in a USB stick allow data logging even without the connection to a measuring data acquisition system or a PC.
So-called clamp meters combine the classic functions of a clamp meter with those of a multimeter. Currents are measured by the measuring pliers themselves, the other measuring functions for voltage, resistance and continuity testing via separately connectable measuring lines. Like hand-held multimeters, clamp-on ammeter multimeters can also have extended measuring functions, for example for diode tests or frequency and capacitance measurements. Pure current clamps, on the other hand, have neither measuring sockets nor multimeter functions; they only measure currents.
Purchasing Criteria for Multimeters – What's it all about?

In addition to choosing a handheld or desktop multimeter or a multimeter clamp meter, it should be clarified in advance in which environment measurements are carried out. IEC 61010-1 describes the permissible application areas of measuring and testing equipment for electrical systems and equipment and divides them into so-called measuring categories. A distinction is made here as follows:
Cat I: Circuits without direct connection to the mains, battery-operated devices, car technology (low voltage), devices of protection class III (low voltage)
Cat II: Measurements on devices connected to the low-voltage power supply via mains plug
Cat III: Measurements in building installations, sub-distributions
Cat IV: Measurements at the transfer point of the low-voltage installation, e.g. main connection, counter box, house connection box
These four categories are further subdivided according to their operating voltages (300 V, 600 V and 1000 V). Caution: For safety reasons, it is not permitted to use a measuring device that is not approved for the measuring category to be used at least!
We recommend that you consider a multimeter that uses the True RMS measurement method. A multimeter is essential not only for use in industrial environments, which enables precise real effective value measurements (True RMS). Frequency converters on motor drives and many other clocked loads work with non-sinusoidal currents or distort the sine signal. In addition, high-frequency signal overlays often occur, which lead to additional measurement inaccuracies. Conventional multimeters sometimes produce significant measuring errors, since they can only measure purely sinusoidal voltages and currents correctly. The use of such a multimeter is not recommended anymore outside the pure hobby area, since only sinusoidal and undistorted signal forms are hardly present anymore.
Measuring accuracy, resolution and the required measuring functions must match the respective measuring tasks. The pure display resolution does not necessarily say something about the actual measuring accuracy. Although several digits after the decimal point look impressive, it counts the actual measuring and display accuracy, which – according to the individual measuring functions and the measuring range – can be found in the data sheet or in the product description.
If measured data is to be recorded and evaluated or part-automated test sequences are to be carried out, it is essential that the multimeter has appropriate interfaces. In addition to the well-known USB interface, IEEE-488 (GPIB) and RS-232 interfaces are available in the professional sector. Commercial users will generally have to have their measuring instruments calibrated regularly. It is therefore advisable to ensure in advance that the multimeter under consideration can be calibrated in accordance with the corresponding calibration standard, e.g. DAkkS. A good user ergonomics is important, as is a clearly readable display, which offers even with an inclined viewing angle still a good readability. If table multimeters are to be installed in a rack, it should be mechanically suitable for this purpose (19-inch installation kit available?) And also have rear measuring inputs. Good service is an advantage: For a long time, the least users will be able to do without a frequently used measuring device if repairs or calibration are required. Well-known manufacturers generally maintain service centers that perform such services quickly and reliably.
Conclusion: How to buy the right multimeter!
Pay attention to the actual measuring accuracy and not just the number of display positions, if exact measurements have to be made. The multimeter must have the appropriate measurement category for use in the planned environment. If you often work in poorly lit areas, a display light is an advantage. Many hand-held multimeters permit one-handed operation of the measuring range switch. This is convenient if both hands are not free. A magnetic hanger can also be helpful, which is available as an accessory for many multimeters. A rubber protective frame increases the grip of the handheld multimeter, which prevents the device from falling out of the hand and being protected from impacts.
Whenever possible, you should use a True RMS multimeter. Today's power grid and signals are mostly overlaid with non-sinusoidal components, which can lead to significant measuring errors. If measurements are to be carried out in confined or hazardous areas, we recommend using a handheld multimeter with a detachable display unit or the option of transferring the measured data – also in real time – to a smartphone or tablet via Bluetooth and App.
In industrial environments, a switchable low-pass filter is useful for suppressing high-frequency signal overlays, which are generated by, for example, clocked motor drives. In voltage measurements, due to the high input impedances of today's digital multimeters, voltage displays are often distorted due to so-called reactive voltages. Some multimeters offer a function usually called "LoZ", which greatly reduces the input resistance and thus suppresses disturbing reactive voltages. This function is also suitable if the condition of normal household batteries is to be determined. The load with a small current results in far more meaningful measurements than a practically unloaded measurement.
An interface or USB socket is convenient for storing and transferring data records to the PC or for backing up and restoring device configurations. Software updates are also easy to use. Some devices come with PC software that allows you to control the multimeter, view and record measurements in real time. If a calibration protocol is required, it is best to order the calibration immediately to avoid unnecessary shipping and downtime.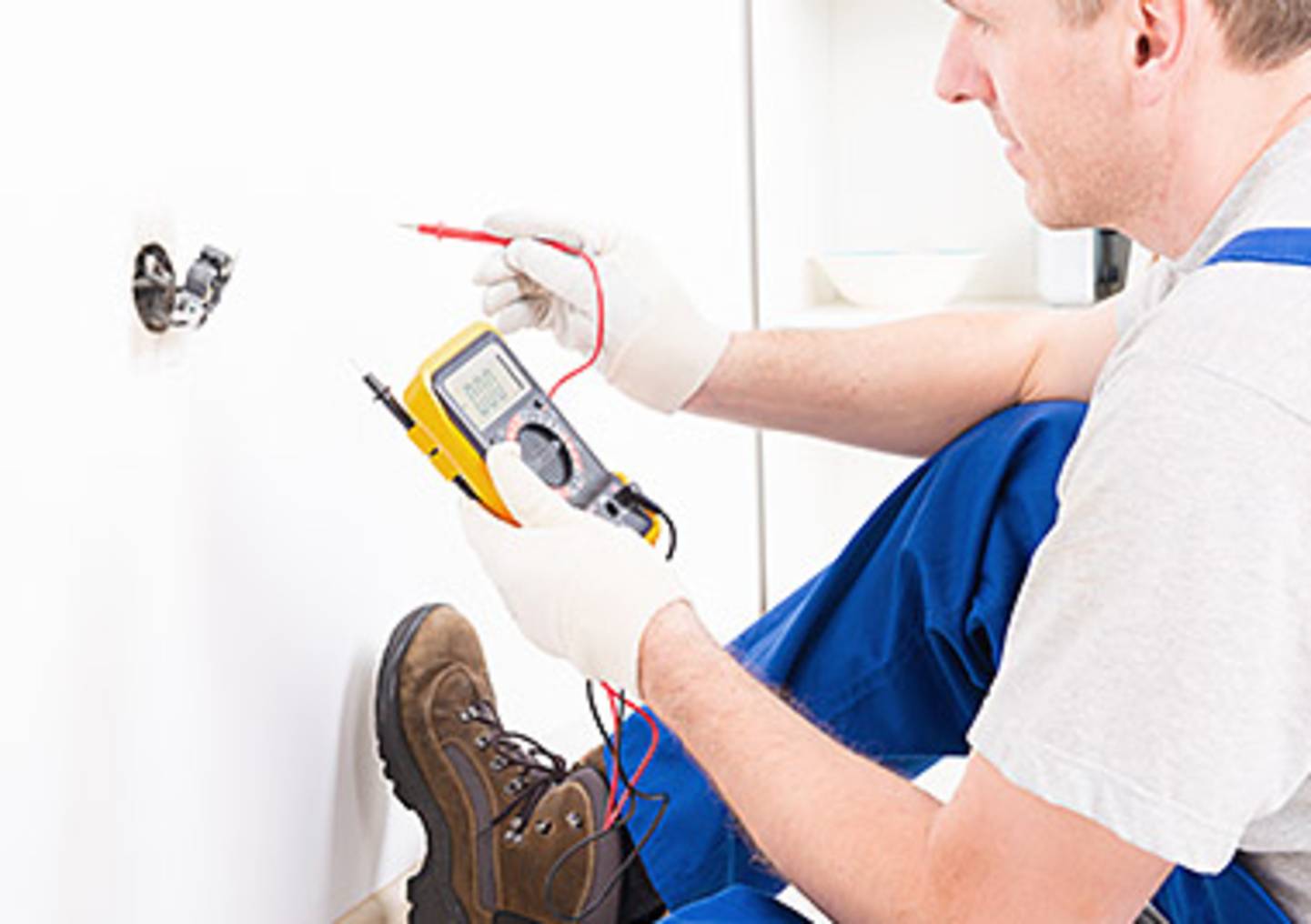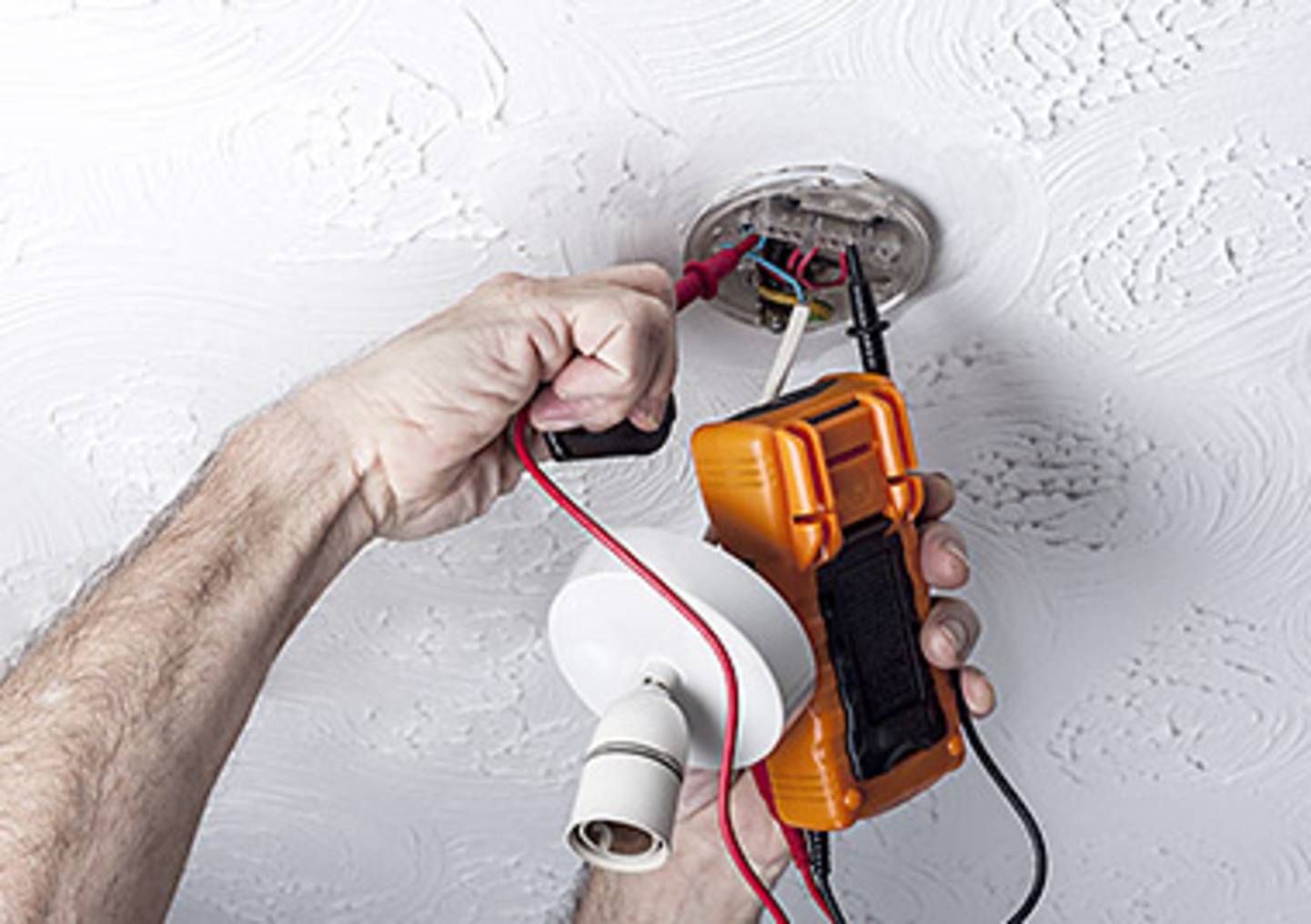 Useful accessories for multimeters
Depending on the model and manufacturer, there are various accessories in the form of protective bags, hard shell cases, attachment and suspension kits, interface cables and software. To this end, we offer a wide range of universal accessories that can be used independantly of the manufacturer and model. Examples include test leads, test clips, probes, complete test lead sets, clamp current sensors, thermocouples, measuring adapters, spare fuses and batteries and much more.
A must-have for every toolbox
But not only the tool box of an electrician includes multimeters, but also maintenance staff need the little helpers! Find out why multimeters are among your top 10 tools in our guide!
Basic equipment for electricians
 This text is machine translated.   Multimeters: Useful measuring instruments in every workshop What is a multimeter? What types and types of multimeters are available? Purchasing Criteria for Multimeters – Wh...