This text is machine translated.
NFC modules: Useful for data exchange and transmission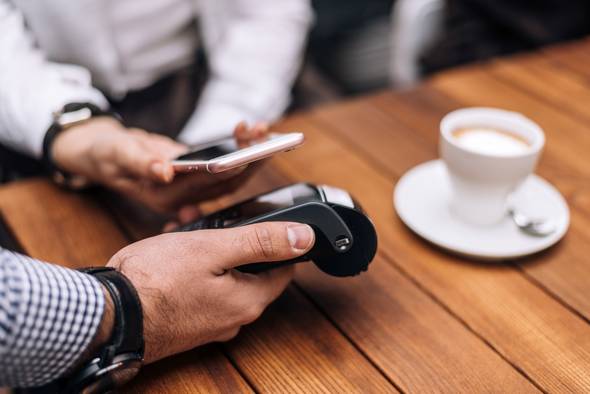 NFC chips are cheap, barely larger than a euro coin and can – used accordingly – simplify our everyday lives. Modules with NFC chips are installed in, among other things, locking systems or key cards for hotels. Learn about NFC modules and their possible applications in our guide.
Application areas of NFC technology

NFC tags: Define and program functions yourself

NFC module purchase criteria – what do you need?

Our practical tip: Automate settings changes on your smartphone

FAQ - frequently asked questions about NFC
NFC – that's behind it
NFC stands for Near Field Communication, in German: Near Field Communication. This technology is used for data transfer and data exchange between NFC-enabled devices and is based on RFID technology, which in turn is based on radio waves. RFID stands for radio frequency identification and is used, for example, in access control and in the logistics industry. RFID technology is also used in identification chips for pets. With an RFID system, a transponder or RFID tag that has a corresponding code can be read out with a device. Compared to RFID technology, however, the range of modules with NFC is significantly lower and limited to only a few centimeters, whereas Bluetooth, also a data transmission standard, offers a range of several meters. Larger files can also be sent faster via Bluetooth.

NFC-enabled devices, such as modern smartphones and tablets, send, receive or exchange data at a very short distance. This process does not require a registration procedure or manual pairing procedure – it is sufficient to keep NFC-enabled devices together at a distance of only a few centimeters. Direct contact is not necessary. Depending on the NFC function, information is transmitted or certain applications are started.
NFC technology distinguishes between active and passive modes. In passive mode, the electromagnetic field is generated only by an NFC device, while the other acts as a data carrier that is read. In active mode, both devices generate an electromagnetic field so that mutual data exchange and peer-to-peer communication are possible.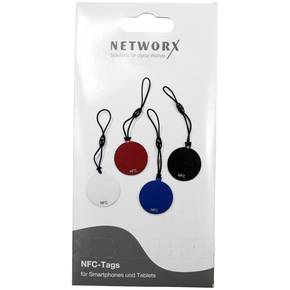 Application areas of NFC technology
Due to the low transmission rate of up to 424 kBit/s, the NFC function is not suitable for transmitting large files. Even the low range of near-field communication technology may seem to be detrimental at first, but it has a considerable advantage: From a distance, no end device has the possibility to intercept data via NFC, so this technology is considered comparatively safe.
NFC has already entered our everyday lives. NFC chips are integrated into corporate identity cards or in hotel room key cards. NFC is on the rise, especially when it comes to contactless payment. Many credit cards and sight-cards already support the payment function, even with smartphones you can make payments. If you want to pay without a contact or cash, you probably know the procedure at the checkout: To pay for a purchase, the NFC-enabled card is simply kept close to the POS terminal. Up to a certain value – for example up to 25 euros – PIN entry is usually omitted. However, if the totals are higher, the personal identification number must be entered. This contactless payment method requires that the POS terminal supports NFC and that your credit or debit card has an NFC chip.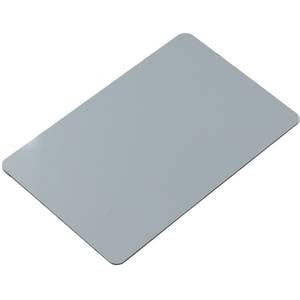 For mobile pay, the same applies as for NFC credit cards and other NFC cards: The corresponding chip must also be installed in the smartphone. For more information on EC card payments and mobile payment with NFC phones, please visit your bank's website or bank branch.
The technology has also been in the consumer electronics market for a long time, as the amiibo product range from Nintendo illustrates. These are small collectable figures, which can be scanned by means of NFC technology and thus "beamed" into the game or via which special features and objects can be activated.
In the advertising industry, NFC chips can also take on practical functions. Instead of using a QR code on billboards, NFC stickers can be used, for example, to send a coupon code to customers, direct them to the corporate page without detours, or to provide more information such as directions.
NFC tags: Define and program functions yourself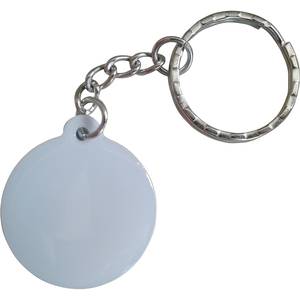 An NFC-enabled smartphone, combined with NFC tags, opens up many possibilities. The tags are available as stickers, key rings, in the form of a credit card and other versions. With an Android smartphone, such as a Samsung Galaxy model, and an app, you can program such a day as you like.
This may sound complicated, but it is not, because many apps are intuitive and easy to understand. Among other things, you can store various actions on an NFC tag: Tags enable or disable Wi-Fi and Bluetooth, dial a contact on your smartphone, send saved messages, or set the alarm clock. If you set the alarm time on the NFC smartphone, simply place the phone on the NFC tag programd to wake you up on time the next morning. It is also possible to easily establish a Bluetooth connection between devices or to automatically provide WLAN access to your guests' smartphones. Some Android-powered mobile phones offer the option to share files such as photos between two devices even more easily with Android Beam. The two smartphones are connected via Bluetooth via Near Field Communication by holding them back-to-back. This process takes place very quickly because the devices recognize each other immediately.
The most important purchase criteria for NFC modules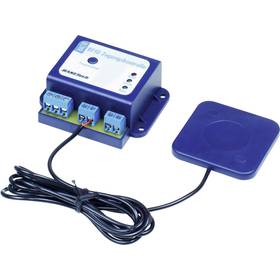 Among the modules in our online shop you will find RFID antennas, wide-range readers and stationary RFID access controls, which in combination with locking systems secure outside and inside doors, for example in large office buildings. Doors can only be opened with a card with the appropriate authorization stored on the chip. In addition, transponders and transponder cards are also available for selection, which can also control access to rooms using NFC technology. This type of "key" is used in many companies. Transponders are available, for example, in the form of credit cards or key trailers. For individualization, some of them can be printed, for example with names and photographs of the employees.
The most important buying criteria for tags and chips with Near Field Communication include storage capacity and write protection, but also form, size and material. Depending on the application, NFC stickers, for example, must adhere to certain surfaces. Modules for access control include power supply type, programmable timer functions, size of the authorization memory, and maximum number of cards or design.
Our practical tip: Automate settings changes on your smartphone
If your mobile phone is your constant companion and you carry out many settings manually every day, you can save a lot of effort with the help of tags that are specially tailored to you and programd yourself. Turn off Wi-Fi on your phone, stop all apps, set alarm, turn on ringer – you can automate all these commands.
FAQ - frequently asked questions about NFC
How does the NFC or RFID access control open doors
Locking systems that recognize RFID chips instead of PIN codes or fingerprints or are equipped with NFC must be connected to the locking cylinder or the control unit of the door. Only in this way can the signal to open the door actually grant access.
What was NFC technology?
Beginner sets with several transponders and/or cards as well as a unit for access control can already achieve solid performance in the low three-digit price segment. For larger systems with several door systems and a large number of transponders, the price increases. Individual NFC tags in the form of stickers are already available at a unit price of about one euro.
Which phones support this technology?
As a rule, modern smartphones are equipped with NFC. The technology has been standard for Android devices for a long time, but Apple has only integrated it into its own devices since iPhone 6. However, NFC features on Apple devices are limited compared to Android. Near Field Communication at Apple is also used in the Apple Pay payment system. So you can pay contactless with an iPhone, just like Android devices using Google Pay. Some banking companies rely on their own apps for mobile payment. So check with your bank to see if Apple Pay or Google Pay are supported.
This text is machine translated. NFC modules: Useful for data exchange and transmissionNFC chips are cheap, barely larger than a euro coin and can – used accordingly – simplify our everyday lives. Modules with NFC chips are installed in, among ...