This text is machine translated.
What types and types of optocouplers are available?

Optocoupler purchase criteria – what's important?

Find the right optocoupler

FAQ – Frequently Asked Questions about Optocouplers
What was an optocoupler?
Optocouplers are optoelectronic components used for the transmission of electrical signals and simultaneous electrical isolation of the circuits. For this purpose, a light or laser diode in the input circuit sends light to the receiver, which usually consists of a photo transistor or a photodiode. Since extraneous light would interfere with and affect this coupling, the components are located in a light-tight housing, which also serves the mechanical protection. Optocouplers can be used to transmit both analogue and digital signals.
What types and types of optocouplers are available?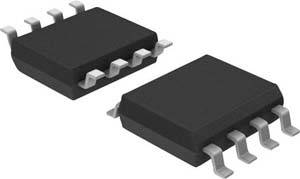 Optocouplers are available in both SMD and conventional through-hole mounting and are available in a variety of housing types such as SOIC, SOP, DIP, MDIP, SMO and Mini-Flat. For safety reasons, types with a higher insulation voltage require a certain insulation distance. As the voltage increases, the design at least increases in one axis, even in order to maintain the necessary creepage distances at the connections. Single-channel optocouplers have at least four connecting pins or solder pads, two on the input and two on the output side. Optocouplers with two, three or four channels have up to 16 pins. Such multi-channel optocouplers reduce the assembly effort and also save space on the printed circuit board.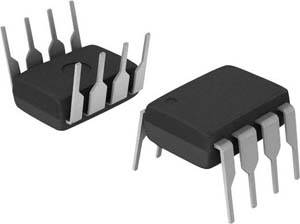 Specially developed optocouplers are available for almost every application. They differ not only in terms of insulation voltage and maximum switching speed, but also in terms of the current carrying capacity on the output side and in terms of whether linear or purely digital transmission is desired. CMOS and MOSFET compatible optocouplers are available for digital "on-off" switching behavior, which provide corresponding high or low levels at the output. Optocouplers with built-in triac are also available, which are basically similar to solid state relays (SSR). They are able to switch significantly higher currents than optocouplers that work with phototransistors or photodiodes.
Optocouplers specifically designed for the transmission of analogue signals, so-called linear optocouplers, have a special internal design to achieve high linearity and compensate for drift and aging effects. A control circuit can be activated by means of a second light receiver, which serves as a reference, which adjusts and corrects the input level accordingly.
Optocoupler purchase criteria – what's important?
When selecting the appropriate optocoupler, the design and type will generally be determined. Linear or analogue signals can only be transmitted with optocouplers, which convert input signals proportionally at the output. Digital circuits, on the other hand, require optocouplers that reliably switch the output between "off" and "on" or "high" and "low" when certain signal levels are present on the input side.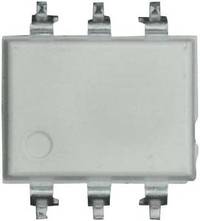 Optocouplers with built-in triac have a pure on-off switching function. They are suitable for switching larger currents, often without the need for additional power semiconductors. Due to relatively low internal resistances, the power loss remains low, was this not necessary for complex cooling measures and helps to reduce the total power consumption of battery-operated devices.
Linearized optocouplers are suitable for demanding tasks, especially in measurement and control technology. They are very long-term stable and are characterized by an especially good linearity. Conventional optocouplers, on the other hand, are only suitable for relatively roughly approximate level transmissions.
If mains voltages are used, the optocoupler must be suitable and approved for this purpose. In this context, the required safety clearances in the form of the specified creepage distances must also be observed to avoid malfunctions and accidents.
Find the right optocoupler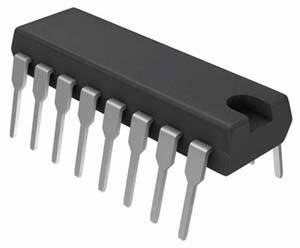 Make sure that the required insulation voltage is available and that the maximum permissible current in the given application is not exceeded on the output side. It is better not to save on bandwidth, but rather to plan a certain reserve upwards. The limit frequency information always refers to the ideal case and a precisely defined driver current. If there are any deviations in the circuit design, signal transmission may be interrupted if the optocoupler is operating close to its cut-off frequency.
When replacing defective optocouplers, pay attention to the design: Is the grid pitch correct for conventionally wired types or the design and therefore the position and size of the solder pads for optocouplers for SMD mounting?
For safety reasons, it is essential that the components bear any required test marks and comply with the applicable standard. The optocouplers offered in the Conrad shop meet high quality standards and are characterized by reliability and longevity.
FAQ – Frequently Asked Questions about Optocouplers
What was the value CTR for analogue optocouplers?
CTR (Current Transfer Ratio) stands for the direct current transmission ratio, i.e. the ratio between the input and output current. For digital optocouplers this information is missing, instead the current value is specified, which is at least necessary to cause a level change on the output side.

What is the bandwidth of optocouplers?
The maximum switching frequency varies between a few kilohertz depending on the type and extends to the gigahertz range for fast versions with laser diodes as a transmission unit. Corresponding information in the form of on/off times and bandwidth for specified input current is listed in the respective data sheet.

Are optocouplers wear-free?
Optocouplers do not have any mechanically moving parts, so wear in the actual sense does not occur. However, electronic components are also subject to a certain aging process. With optocouplers, this is primarily the case for the transmission units in the form of light or laser diodes, which can lose light output over time. With analogue optocouplers, the service life is extended in this respect if the maximum permissible input current is not exhausted but is selected less.
This text is machine translated.      About optocouplers What was an optocoupler? What types and types of optocouplers are available? Optocoupler purchase criteria – what's important? Find the right optocouple...