About fairy lights
What are fairy lights?
Which light chains are suitable for the outside?
How does a solar light chain work?
Notes for handling light chains
Our practical tip: Align solar-powered light chains correctly
What defects can occur in light chains?
What are fairy lights?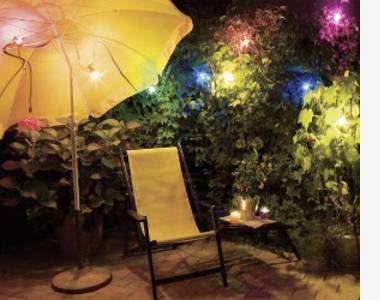 A fairy light is an arrangement of bulbs that serves decorative purposes and lighting, for example at a party. But not only evening summer parties on the terrace or traditional beer garden parties benefit from colorful or warm white light chains. They can be used to illuminate many areas in an attractive way, such as the contours of buildings or particularly exposed parts of them.
In the garden you can use artificial lighting to highlight the outlines of bushes and trees with LED tree chains, to create fairy tale figures and much more. Furniture, niches or window frames appear literally in completely new, comfortable light from warm white LEDs in living rooms. And as Christmas lighting, LED light chains in warm white or yellow and red colors have a wonderfully festive effect.
Light chains consist of lamps connected in parallel, such as LEDs or other lamps on one or more cable strands, which are supplied with power. Series circuits are rather unusual, because they are error-prone: If a lamp in the series is defective, the entire light chain no longer functions.
LED light chains are standard nowadays, but the products with LEDs also have disadvantages: For light chains with incandescent lamps in E14 or E27 sockets, it is possible to replace individual defective light bulbs. With LED light chains, on the other hand, you have the choice to accept the unusual LED or to replace the entire light chain, because individual elements cannot be replaced.
On the credit side: The equipment with LEDs brings with it a clear better energy balance, since often only one tenth of the energy is needed for the same light yield as with conventional light bulbs. Anyone who relies on colorful or white LED light chains can thus save power.
Which light chains are suitable for the outside?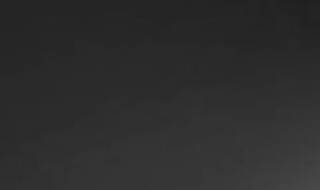 If the area of application for the LED light chain is outside, it must be primarily resistant to weather influences. Most of the outdoor light chains are supplied with extra low voltage via power supply and secure an protection class – usually IP44 – so that you do not have to do without the desired light effect outdoors even in the rain and snow. Some of the products are powered by batteries or solar technology.
Except for a few exceptions, the classic light bulb is no longer used as a light bulb. Instead, energy-efficient LED light chains are used, available in any color and brightness. With the technology of the LED, warm white and colorful colors in the light chain spectrum are now available in addition to white light. Many bulbs of light chains, used outside or inside, have retained their shape, but are equipped with LEDs inside. DIN 5035 regulates, among other things, the information "warm white" or "cold white". However, not all light chains with the indication "warm white" really radiate the same color, because the color temperature (in Kelvin) may be between 2700 and 3200 Kelvin. The higher the value, the colder the emitted light appears.
Some outdoor light chains are equipped with electronic modules, which play light effect programs at the push of a button. Some can even be individually programd to create effects to your own taste. For added convenience, remote controls or Wi-Fi sockets are provided. Thus, the light chain can be controlled via smartphone or tablet.
Depending on how and where you want to decorate, different light colors as well as various cable and candle shaft colors are available. In addition, light chains are available in different lengths and with different types of bulbs, mainly light bulbs or LEDs. with regard to power supply, solar, rechargeable, battery and mains-operated light chains are available. The latter are particularly suitable when an external power supply is available nearby. Lighting in exposed places outdoors such as trees or hedges is sometimes dependant on other power sources – solar operation is a good solution.
How does a solar light chain work?
There are LED light chains for outdoor use, which are operated with solar technology. Thus, solar-light chains can be operated externally via a separate solar module for power supply and do not need a power supply or a mains connection. The LED solar light chain works exactly like the big "relatives" in the solar technology: With the power of the sun the LEDs are supplied with power and at the same time charged via an integrated electronics module a buffer battery, which provides power to the LED light chain in low-light times. With the efficient LEDs in this way long light times in darkness are also reached in an attractive way.
Notes for handling light chains
The maximum illumination time of light chains depends on the charging status and operating mode of battery and battery models. It can vary between several hours and several weeks. The batteries – not only from the solar light chains – have a limited durability of one to two years and must then be replaced.
Protect the cables of light chains with additional insulation and mounting material from sharp edges and abrasive construction materials such as plaster or clinker. The cables should not be able to move even in the event of wind and should be laid accordingly. You can find the necessary installation and mounting materials in our online shop. If you have to use extension cables for the power supply of the power supply units from the low-voltage power supply, make sure that the protection class is maintained, for example with suitable plug boxes from our online shop.
When using WLAN sockets, make sure that your WLAN network is sufficiently strong at the desired location. If necessary, use WLAN repeaters for this purpose. Especially light chains that are equipped with classical light bulbs should not be operated in wound-up condition or in the packaging.
Our practical tip: Align solar-powered light chains correctly
When installing solar-powered light chains, make sure that the solar modules are facing south and not in the shade. Otherwise, operation may be impaired. The shading can occur especially in the garden by striking leaves or positioning the solar module too close to buildings. Snowfall in winter can also adversely affect the incidence of light. The solar modules should therefore be protected from snow or be regularly freed from it.
What defects can occur in LED light chains?
If the LED light does not turn on, first check the power adapter, any fuses, and the supply lines to the power supply or the light bulbs for damage. If a solar-powered LED light chain does not switch on by itself in the dark: Check whether the main switch is switched on. Even sources of external light, such as street lights, can simulate daylight and thus prevent the light chain from switching on.
Make sure that the batteries and rechargeable batteries are intact and that they are replaced with the correct polarity and clean contacts.
(This text is machine translated.)
About fairy lights What are fairy lights? Which light chains are suitable for the outside? How does a solar light chain work? Notes for handling light chains Our practical tip: Align solar-powered light chains correctly What defects can occur...