About Outdoor Smartphones
What is an Outdoor Smartphone?
About the outdoor smartphone
Certifications and protection classes of outdoor smartphones
Strong rechargeable batteries for long operating times
What is an Outdoor Smartphone?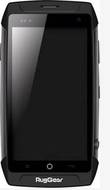 Smartphones are an integral part of our lives – both in our private lives and in our everyday lives. Because traditional smartphones are powerful yet sensitive, they are not suitable for use in any environment. On construction sites, in industrial operation and everywhere, where everyday conditions prevail, for example increased accumulation of dust and moisture as well as extreme temperatures, special outdoor smartphones are the devices of choice. These models are designed to withstand harsh external conditions.
In principle, outdoor smartphones are very powerful smartphones that are functionally comparable to conventional devices and based on the latest technologies. They can be fitted with a SIM card and have common transmission standards such as GSM/2G, UMTS/3G and LTE/4G LTE to enable Internet access and satellite communication anytime, anywhere. This ensures the transmission of important measurement data and images in a professional context as well as communication in various ways.
But robust outdoor smartphones are not only used in the commercial sector. These devices are also ideal for outdoor sports enthusiasts who are exposed to the elements under harsh conditions, such as climbing tours or rafting. Regular smartphones would most likely be damaged in such situations.
About the outdoor smartphone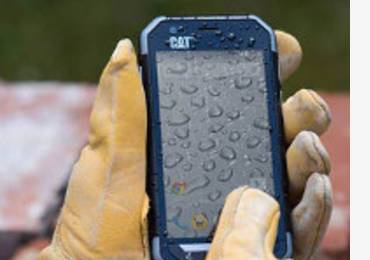 Outdoor smartphones are "normal" smartphones in terms of their functionality. They have powerful processors, touch displays and a common operating system, usually an Android OS. The user can use all the apps he wants and that run on the operating system.
Many special smartphone apps and peripherals operated on smartphones are used in large-scale construction and industrial applications, for example for data measurements. Outdoor smartphones offer the possibility to use these functions even in adverse circumstances.
Smartphones must also offer a number of things that conventional devices cannot afford was they are built for outdoor use:
They should at least be partly protected against liquid, i.e. splash and rain water resistant to or even survive temporary or permanent immersion without damage.
Another cause of smartphone damage can be penetrating dust particles and other fine particles. Outdoor versions are specially sealed and do not allow particles to penetrate.
The glass surface of smartphones is sensitive and shows cracks even at point loads of about 5 Newton. Outdoor smartphones are often fitted with special glass that can withstand up to 8 times the load. Depending on the model, these devices can even withstand drops to concrete from a height of up to two meters.
In addition, many models are provided with special protective covers, which secure against impacts and falls. These devices are referred to as "ruggedized", from the English word "rugged".
Depending on the application, it may be necessary for a smartphone to withstand extreme temperatures and high temperature fluctuations. The manufacturers indicate the temperature ranges in the product descriptions, they can cover up to 100 degrees Celsius in total.
Those who work outside often wear gloves. The operation of normal touch displays is difficult to impossible with gloves. Special outdoor mobile phones therefore have touch displays designed for use with gloves.
In addition to these features, most outdoor smartphones feature powerful cameras that capture high-resolution images even in difficult lighting conditions. Other features such as special security features in case of emergency or face recognition vary from model to model.
Certifications and protection classes of outdoor smartphones
In order to ensure the functionality of the outdoor smartphone, most devices are marked with a reference to production according to different certifications. This guarantees that the device can withstand certain strains. Whereas the selected model is protected, the protection class according to IP standards (International Protection) provides information on this. This is indicated by the abbreviation "IP" followed by two digits. The first digit indicates the protection against the ingress of foreign objects into the device, i.e. dust and dirt. The second paragraph refers to protection against water exposure.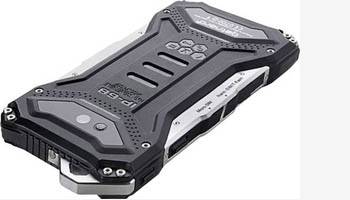 The protection classes against the ingress of foreign objects are defined as follows:
Protection class 4: Protection against the penetration of foreign bodies from 1 mm diameter
Protection class 5: Protection against the ingress of dust in damaging quantities
Protection class 6: Complete protection against the ingress of dust
The protection classes against the ingress of water are:
Protection class 4: Protection against splash water
Protection class 5: Protection against water jets
Protection class 6: Protection against strong water jets
Protection class 7: Protection in case of temporary immersion
Protection class 8: Protection against permanent immersion
Some outdoor smartphones are IP68 certified, so they are completely protected from dust and water.
In addition to protection against water and dust, there may be additional requirements for protection, for example against strong sunlight, high temperature fluctuations and falls. Some manufacturers provide clear values for different scenarios, within which the smartphone will not be damaged.
In addition, some products are also referred to a further manufacturing standard on which the devices are manufactured: The American military standard MIL-STD-810G. The standard includes several hundred pages describing test methods for military equipment. Devices manufactured to this standard must withstand various high air pressures, be resistant to water, dust, heat and cold, as well as to shocks and even pressure waves during explosions. Unlike IP certification, MIL-STD-810G manufacturing is not tested by independant bodies and therefore only indicates that manufacturers are always guided by these standards.
Strong rechargeable batteries for long operating times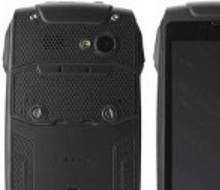 Batteries from conventional smartphones that are in use all day often need to be recharged overnight. Its capacity is between 1,500 and 2,700 mAh. In outdoor smartphones, the capacity values are sometimes significantly higher, after all, the device should last the whole day even if you make frequent calls and use it intensively in everyday business. Outdoor athletes who travel for several days must also be able to rely on the mobile device to last for a long time, even if it cannot be charged regularly in between. Some manufacturers equip their smartphones with batteries that have twice or even higher capacities than conventional smartphone batteries.
Practical advice
Select your outdoor smartphone according to the environment in which it is to be used. The models offered have different focal points. Do you need protection against dust and water? Then, look for IP68 certification. In addition, if you want to protect your smartphone from falling on hard surfaces, a ruggedized device with a sturdy protective cover may be suitable for you.
(This text is machine translated.)
About Outdoor Smartphones What is an Outdoor Smartphone? About the outdoor smartphone Certifications and protection classes of outdoor smartphones Strong rechargeable batteries for long operating times What is an Outdoor Smartphone? Smartp...