This text is machine translated.
What types of PC headsets are there?

What was important to consider when purchasing a headset?

What are headsets used for?

How are headsets connected to a computer?

FAQs: The most common questions about PC headsets

Conclusion: This is the best way to find the headset for your needs
Headsets, also known as headsets or headsets, combine conventional headphones with a microphone. This enables mutual communication during chatting and telephoning as well as the voice input of commands, for example during gaming. PC headsets connect to either a cable or wirelessly to computers or tablets. They often have a volume control on the cable or earpiece and the microphone can be muted.
What types of PC headsets are there?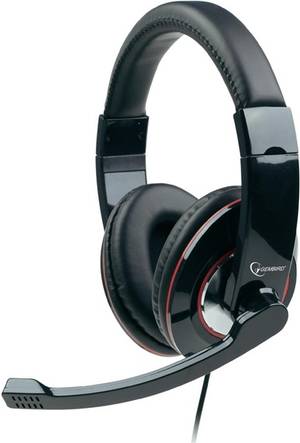 Modern headsets differ mainly in their design and the way they are connected to a computer, a mobile device or a PlayStation. Some headsets can be connected to almost all devices, while others only fit selected devices. The headset types can also be distinguished between the intended uses. Headsets for the office are different from gaming headsets.

The following types of construction are usually used on the PC:
Headset with two earpieces
These headsets are useful for gaming or working on the computer, because they optimally shield the surrounding noise through ear-enclosing earpieces and thus avoid interferences. In this design, the microphone is located either on one of the earpieces or on the cable.
Headset with a earpiece
of this type of headset is best suited for telephony. Since only one earpiece is available, stereo playback is not possible. Ambient noise, on the other hand, is better perceived. The microphone is usually attached to the earpiece.
In-ear headphones
in-ear headphones feature extra-small earphones that are placed in the earcups. This type of headphone is mostly used for telephony. The microphone is located on the cable. Because of the small footprint, in-ear headphones are well suited for use on the go with a laptop, tablet PC or netbook.
Practical tip:
The human ear only perceives frequencies between 20 and 20,000 Hertz. This frequency range should be covered by the headphones of the headset. Above or below frequencies people cannot hear.
What was important to consider when purchasing a headset?
If you want to purchase a headset, you should think about the type of connection and the purpose of use. In general, however, the following aspects play an important role:
Wearing comfort
Soft padded ear cups that surround the ear are more comfortable when the headset is to be worn for a long time.
A cover of the upholstery made of leather or artificial leather is easy care, while velours is often more pleasant on the skin.
An adjustable headband adjusts the headset to the individual head shape.
A long cord for corded headsets or a long range for Bluetooth or DECT headphones allow for more freedom of movement.
A retractable or folding microphone facilitates transport and does not interfere with the carrier when not in use.
Operation
A volume control integrated in the cable or in a earpiece facilitates individual settings.
A mute switch deactivates the microphone when it is not needed or when no one is to listen temporarily.
For office use, headsets that are certified for conferencing software such as Cisco Jabber or Skype are recommended.
Sound and voice quality
For telephony, the sound output is sufficient in stereo; the gaming is more fun with Dolby Surround Sound.
Active noise suppression provides better quality for chatting and telephoning.
What are headsets used for?
Headsets are used on a variety of occasions:
With role-playing games, simulations or action games, headsets allow you to immerse yourself in the world of games and play atmospheric music as well as authentic sounds without disturbing neighbors or fellow residents.
In computer games over the Internet or a network, headsets enable players to communicate via common strategies.
When chatting or telephoning, the hands remain free, so that the computer can also be operated during communication, for example for entering data.
In the office, dictations can be spoken directly into the computer.
The headset allows you to control pronunciation when learning a language with speech recognition software.
Participating in interactive webinars in virtual seminar rooms or web conferences requires the use of a headset, such as online press conferences or e-learning.
How are headsets connected to a computer?
With regard to the connection type, a distinction is made in particular between the following types of PC headsets:
Jack connection
traditionally, PC headsets are connected to the computer with one or two jack plugs. The market standard is 3.5 millimeters in size, while 2.5 millimeters in size are used, for example, on many mobile devices. Two 3.5 mm jack plugs – one for the headphones and one for the microphone – are usually required for desktop PCs or older laptops. The connection to current notebooks is usually made via a stereo plug with additional function. Headsets with two jack plugs can also be used with an adapter to a jack connection or vice versa.
USB connection
Headsets with a USB plug require a free USB port on the computer. They can also be used on computers without their own sound card, since an analogueue-digital converter is integrated in them with a sound chip. This improves the voice quality, but the sound often does not match the quality of jack headsets.
Bluetooth®
Bluetooth headsets have the advantage over those with USB or jack connection that they guarantee maximum freedom of movement within a certain range by not using cables. This depends on the respective device. A free USB port is required for the connection to which the Bluetooth receiver is connected. A disadvantage of the Bluetooth headset is that it needs to be powered by rechargeable batteries or batteries and may not be available when they are empty.

DECT-connection
Wireless headsets with DECT-connection are mainly suitable for telephony, since they are characterized by a higher range than Bluetooth headsets. The connection to the computer usually takes place with a dongle via the USB port. Distances of up to 150 meters are possible from the base station.
FAQs: The most common questions about PC headsets
How can a PC headset be connected to a PlayStation?
USB and Bluetooth headsets can usually be easily connected to a PlayStation. Adapters can be purchased for connection via the jack connection.
Can a PC headset be connected to a smartphone?
The easiest way is to connect a smartphone to a Bluetooth headset. Headsets with 3.5 mm jack connection can only be connected to your smartphone using an adapter. However, it is not always advisable to use a PC headset on a smartphone. Headsets with high impedance over 150 ohms, designed for Hi-Fi and studio applications, often sound too low on smartphones or other battery-powered devices.
Do drivers need to be installed on the PC to use a headset?
Most newer computers do not require driver installation for a headset, as standard drivers are already installed. Nevertheless, it is advisable to observe the operating instructions of the headset manufacturer and to install any software included in the delivery.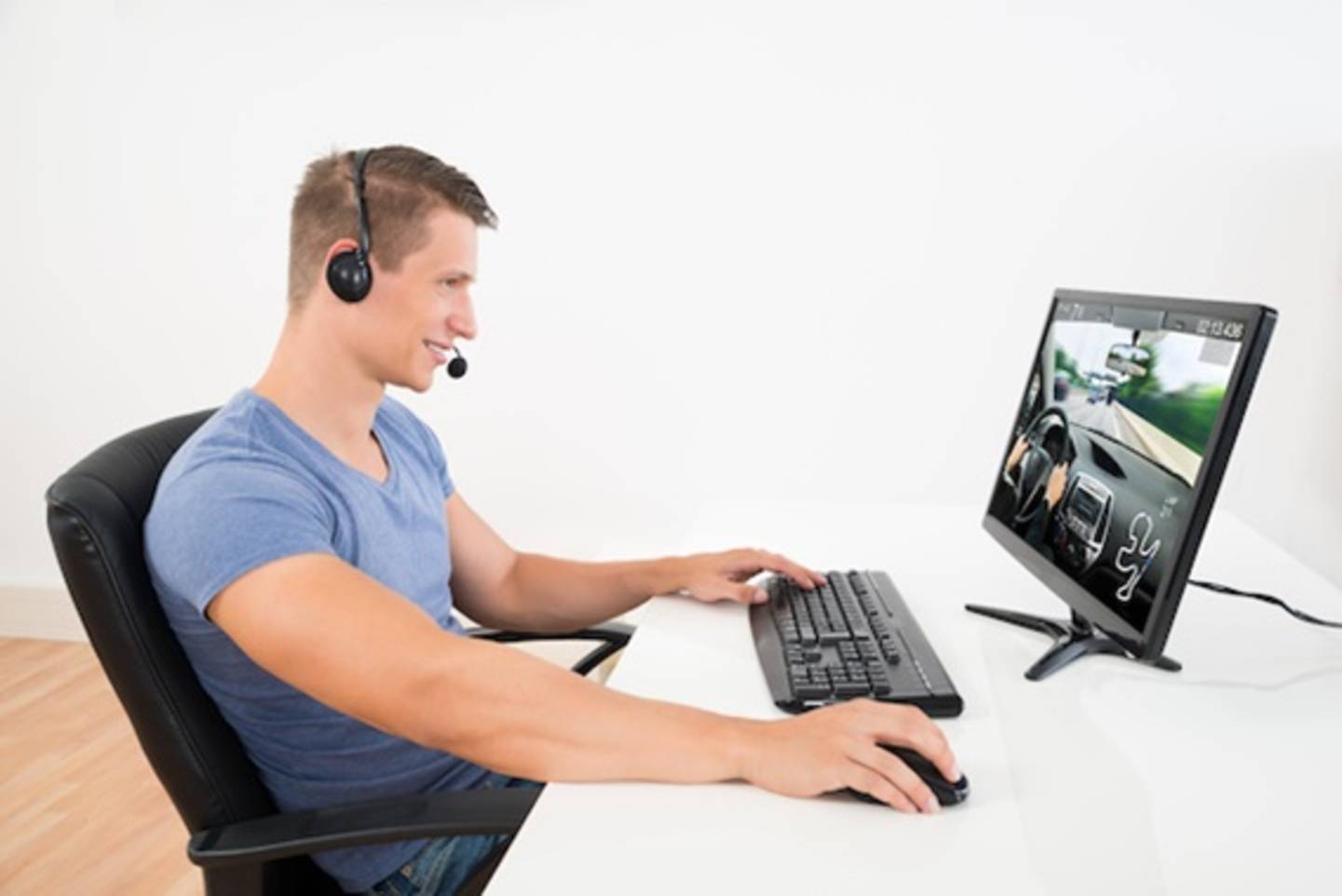 Conclusion: This is the best way to find the headset for your needs
A headset is useful for many applications. Different aspects of the selection should be taken into account, such as wearing characteristics, sound requirements and operation requirements. For gaming, the sound and comfort play a much larger role than for telephony. Headsets certified for certain software can be used optimally for professional use in offices or for online conferences.
This text is machine translated. About headsets for PCs What was PC What types of PC headsets are there? What was important to consider when purchasing a headset? What are headsets used for? How are headsets connected to ...