This text is machine translated.
About PC Upgrade Kits
PC upgrade kits are perfectly matched hardware components for retrofitting functions to computers. With this upgrade kit you can upgrade your existing computer, which was usually much cheaper than buying a completely new PC.
PC tuning components are available for gaming, media and office applications. These are combined complete kits consisting of several, coordinated PC components.
How do PC Upgrade Kits work?

What PC Upgrade Kits are available?

Benefits of PC Upgrade Kits

How are PC setup kits installed?

Find the right upgrade kit for your PC

An overview of the components and connections
How do PC Upgrade Kits work?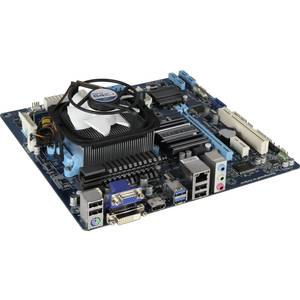 A PC upgrade kit can bring older PCs to a much higher level of performance and add modern slots. By extending the hardware components, more RAM, better CPU cooling or completely new motherboards can be installed.
The demands on PCs are surpassing each other in ever shorter intervals. In order to stay up-to-date and to be able to use the latest software for games, multimedia and office programs, starting from a certain age of PC, no way leads past new components. New hardware can be obtained either by purchasing a completely new PC - or you can secure the performance boost more cost-effectively and simply by means of an upgrade kit, which only updates the affected components.
By installing complete kits with the latest hardware from the brand-name manufacturers, you can upgrade an existing PC individually and continue to use the latest technology for a long time.
The extensive kits for PC tuning often include:
Motherboard (often with onboard graphics card)
Processor
RAM
CPU cooler
Matching cable set
Drivers
Since the individual components are assembled in a kit by the brand manufacturers for PC components themselves, there is no need to spend a lot of time selecting suitable components. However, there are some selection criteria to be observed with regard to the desired extensions.
What PC Upgrade Kits are available?
When selecting the right tuning kit for your PC, you can set individual priorities for upgrading your PC.
Depending on the objective of the upgrade, PC tuning kits will be different in kits for gaming, media or office.
While tuning for gamers and multimedia users is often about performance enhancement and better graphics, office applications sometimes require new drivers and external interfaces.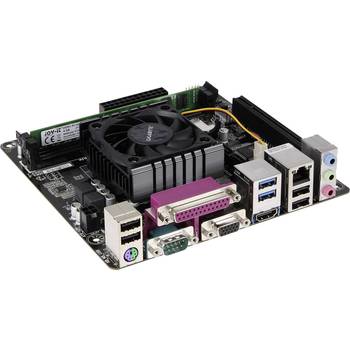 Illustration of extending the ports with an Office upgrade kit
Illustration of the media kit and cooling component
Benefits of PC Upgrade Kits
The manufacturing kits contain perfectly coordinated hardware components, in comparison to the individual retrofitting of graphics cards, RAM, processors, etc.

Existing components of the PC (housing, drives, etc.) can easily be used again.

Upgrading with a tuning kit is much cheaper than buying a new PC.
How are PC setup kits installed?
This is how you can achieve an individual increase in performance of your PC:
The upgrade kits have all the components already mounted. All you have to do is insert them into your PC, i.e. connect them to the correct connections in the PC housing.
The installation instructions included in the delivery also guides non-professionals step by step to the successful replacement of PC components by the upgrade hardware.
The drivers for the new PC components either install themselves when the PC is switched on or are available on the Internet as downloads by the manufacturer.
Note:
Please note that any warranty on your PC may be void if you replace components.
Practical advice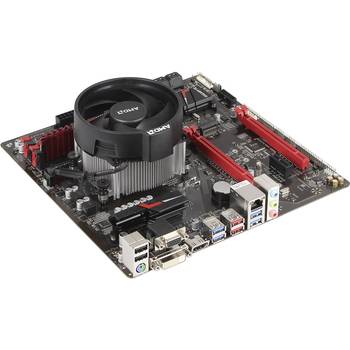 If you are looking for a general upgrade or want to save time in detail on the compatibility of individual components, then an upgrade kit is just the right thing for you. In some cases, it is sufficient to replace only individual components such as a RAM or a graphics card. Separate PC components can be found here in our shop
Find the right upgrade kit for your PC
These questions will help you determine which kit you need:
1. What was your goal?
Is the onboard graphics card particularly important to you or should additional graphics cards be retrofitted at a later date? Do you want to switch processor type from AMD to Intel? How many cores and which timing should it be? How much performance do you want? Do you need additional connections for multimedia, office or gaming accessories?
2. How much performance do you want?
You should not only determine how much power you need and want
For all components: From beginner level to luxury class there is everything. Upgrade kits vary in board, processor type (Intel or AMD), clock frequency, number of cores and much more.
3. Do your existing components keep up with you?
Check carefully in advance whether the components of the PC upgrade kit fit into your PC:
Is there sufficient space in the PC housing for the new components?
Does the motherboard size (form factor) fit?
Are all the necessary connectors and plug-in card slots (especially PCI interfaces for graphics cards) available for the upgrade kit?
Do monitor and other input/output hardware still hold with them and do they have the appropriate connectors?
Does the PC's power supply provide enough power for all components?
Do all components work smoothly with your operating system?
Service tip: Are you unsure which PC kit to choose? Don't worry, this is the case for many people with complex technology. We don't leave you alone. Contact our service team online or find the experts in one of our local branches. Together with the IT consultant of your trust, the selection of suitable retrofit components for your PC succeeds.
An overview of the components and connections
CPU
Choose an Intel or AMD processor-based system and choose how many processor cores your new system will work with, from single-core to hexa-core.
Connectivity
Each mainboard has USB, PS2, SATA, IDE, LAN and audio connections. Depending on the tuning kit, eSATA, USB 3.0, FireWire, DVI, VGA and HDMI connections can also be located on the motherboard.
Graphics
Depending on the model, an integrated onboard graphics is already available, via which you can connect your monitor directly to the motherboard. If there is no onboard graphics, simply upgrade a graphics card via a PCI Express x16 slot.
Boards, CPUs
Small form factor - full performance
Performance and energy efficiency in the smallest space! The only 17 x 17 large mainboard is the space-saving all-round solution for your multimedia, office, multitasking, Internet and gaming application.
Slots
Expand your system with plug-in and graphics cards via the mainboard slots. Each tuning kit has at least one PCI Express x16 and one PCI slot.
Tailor the performance of the processor exactly to your requirements. Choose between Intel Atom processors that are already installed and tested thousands of times in mini-notebooks or simply equip your Mini-ITX board with your desired processor Depending on the version, fast-clocked PC or notebook RAM can be installed.
A graphics card is already on board and can be upgraded with mini-ITX boards with PCI-Express x16 slot even with a more powerful graphics card. In order to use the Mini-ITX Mainboards as space-saving as possible, even special Mini-ITX housings are available. You can also easily use your existing PC housing, designed for ATX or Micro-ATX.
This text is machine translated. About PC Upgrade Kits PC upgrade kits are perfectly matched hardware components for retrofitting functions to computers. With this upgrade kit you can upgrade your existing computer, which was usually much cheaper...