What is a permanent magnet?

What types and types of permanent magnets are available?

Purchase criteria for permanent magnets - what is it all about?

FAQ - Frequently asked questions about permanent magnets

Conclusion: How to buy the suitable permanent magnets
What is a permanent magnet?
A permanent magnet, also known as a permanent magnet, consists of hard-magnetic materials and generates a static magnetic field permanently. Unlike an electromagnet, its magnetic field cannot be switched on and off easily, hence the name permanent magnet.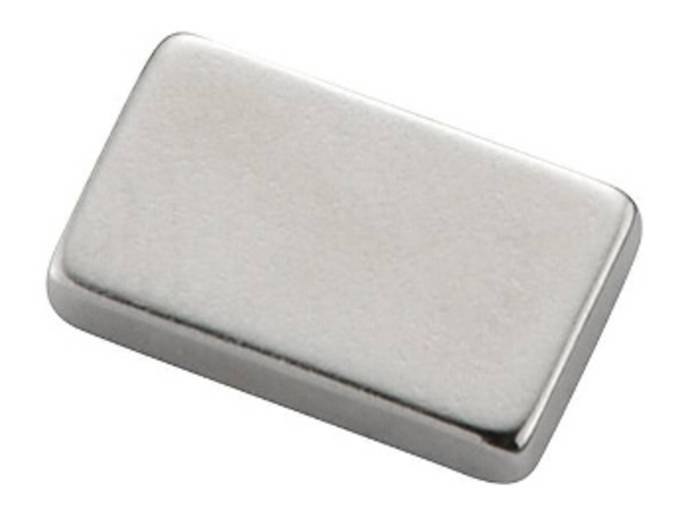 The magnetic force is not based on electrical current. An outer field, generated once during production by powerful electromagnets, permanently gives the permanent magnet its magnetic effect.
Depending on the design, permanent magnets have at least one magnetic south and north poles at the ends of which the magnetic field lines escape. As ferromagnetic materials such as iron conduct the field lines very well, they concentrate in their cross-section as they approach the magnet.
In the aim of the permanent magnet to shorten the magnetic field lines between its poles as much as possible, the corresponding magnetic forces act on the "magnetic conductor" – the magnet attracts it.
Permanent magnets can be made of both metallic and ceramic-based materials. Depending on the material and quality, their magnetic energy can vary considerably.
What types and types of permanent magnets are available?
Permanent magnets are manufactured in a variety of shapes and sizes. Examples are rod magnets, horseshoe magnets, ring magnets, disc magnets, cylinder magnets, actuating magnets for reed contacts, magnetic cubes and magnetic balls . In addition, there are special designs, each of which is adapted to special applications. There are also specific versions for training and training purposes as well as toys.
Depending on the application, various material mixtures are used, which give the permanent magnet the desired properties in terms of formability, magnetic field strength, corrosion and temperature stability as well as durability of its magnetic field.
Purchase criteria for permanent magnets - what is it all about?
In addition to the required strength of the magnetic field and the design, the direction of magnetism is also important, i.e. in which direction the magnetic field lines run toward the magnet.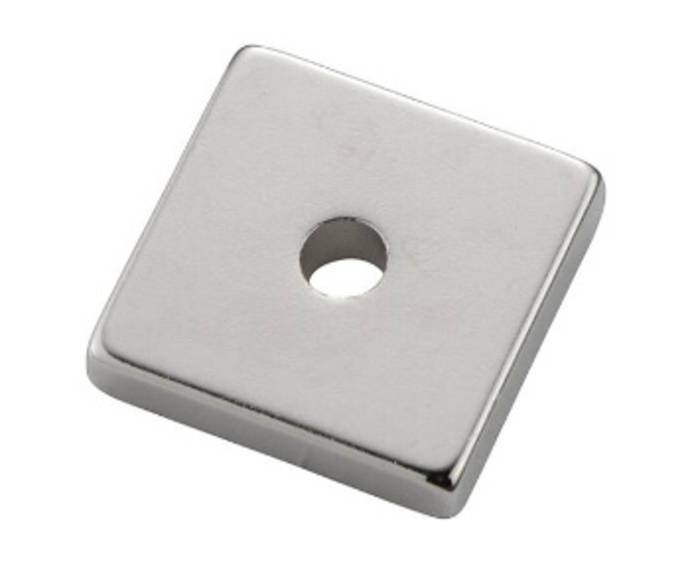 Each magnet has temperature limits within which it functions reliably and permanently. There are significant differences in material. . Looking at the top, some types already lose their magnetism at 80 °C, which they disqualify for use in the automotive sector, for example.
The same applies to the lower temperature limit and the load capacity in terms of vibrations and vibrations . The respective data sheet contains the corresponding data, as well as other important data, such as the demagnetization stability (coercivity).
The latter is of great importance if the permanent magnet is exposed to other magnetic fields. In order to avoid a resulting degradation of the own magnetic field , this value should be as large as possible.
Such external magnetic fields can be created, for example, by an electromagnet, a generator or simply another magnet. A sufficiently high electrical current flowing through a conductor also generates a strong magnetic field.
Our practical tip
When storing and processing permanent magnets, there are a few important points to consider, especially with relatively strong permanent magnets. Materials made of steel and iron are magnetized themselves ("magnetic") when they come into contact with or in the immediate vicinity of a permanent magnet. It can be quite annoying, for example for tools, if drills or pliers stubbornly tighten all metal chips.
A larger and powerful permanent magnet can be dangerous if it is placed near an iron metal or other magnet. Caution should be exercised when handling stronger permanent magnets to avoid injury.
FAQ - Frequently asked questions about permanent magnets
What does the retentivity and the numerical values mean in Tesla (T)?
Remanence is the residual magnetic strength after the magnet has been "magnetized" by briefly applying a strong external magnetic field during its manufacture. The numerical value in Tesla indicates the magnetic flux density of the magnet. The higher this is, the stronger the magnetic field.
What does the numerical value Gauss (GS) stand for?
Gauss is just another term for magnetic flux density, as an alternative to Tesla (T).
For easy conversion: 1 T = 10,000 GS and 1 GS = 0.0001 T.
Why not drop permanent magnets or expose them to other strong vibrations?
Apart from neodymium magnets, all permanent magnets react with a decrease in their magnetic field when exposed to such stresses. The linear alignment of the tiny magnetic dipoles in the material is impaired by this, the magnet loses power.
Conclusion: How to buy the suitable permanent magnets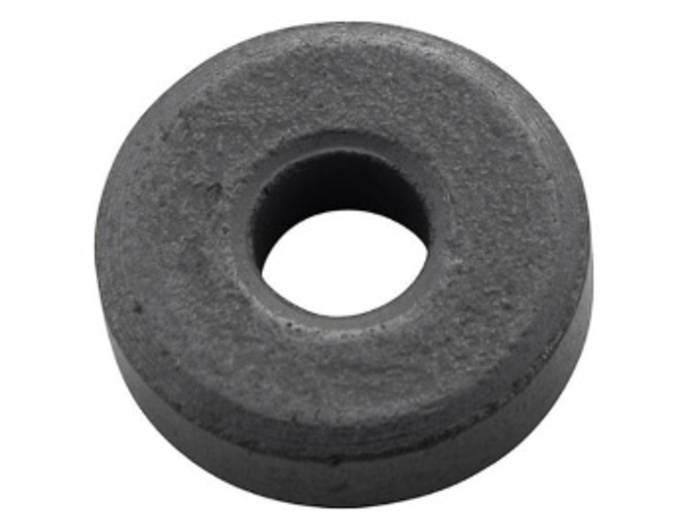 Observe the maximum permissible operating temperature of the magnet. Exceeding these limits will result in material damage or permanent weakening of the magnetic field.
Specially designed types are suitable for actuating reed contacts, they can be easily mounted and generate a locally limited magnetic field for precise switching. Magnets made of ceramic materials or with protective plastic sheathing are suitable for use in adverse environmental conditions.
For less demanding, simple applications ("fridge magnet" or for experimental purposes), inexpensive versions are completely sufficient. However, in the industrial environment and in safety-relevant applications, the respective suitability of the magnet must always be checked according to the specifications in the data sheet.
Magnet versions in ring form are particularly suitable for closing purposes. They can be screwed very easily with a single screw stable and permanently.
About permanent magnets What is a permanent magnet? What types and types of permanent magnets are available? Purchase criteria for permanent magnets - what is it all about? Our practical tip FAQ - Frequently asked questions ...