This text is machine translated.
With slide scanners and photo scanners you can help to reframe old pictures Gloss
What was the slide scanner and photo

What types of slide scanners and photo scanners are there?

What should you pay attention to when purchasing slide and photo scanners?

FAQs: The most common questions about slide scanners and photo scanners

Conclusion: This way you can find the right slide and photo scanners
What was the slide scanner and photo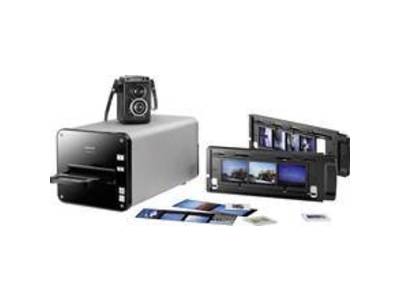 A slide scanner is able to produce a digital file using a special reproduction method from a slide positive (the well-known old slide image with frame). Many of the devices can make digital images not only from a slide positive, but also from negative films. The handy devices key the illuminated template piece by piece and convert the different brightnesses and color shades pixel by pixel into digital signals.
A photo scanner works like a conventional scanner in the office and ensures that invoices in paper form can be sent by mail, for example. These universal scanners are also able to digitize images, but not in particularly good quality. Special photo scanners for paper images or films work more precisely and deliver high-quality results much faster.
Overall, both slide and photo scanners are ideal for making outdated images fit for the modern age. Hardly anyone else gets out photo albums or even builds up the projector for a slide evening. For an evening of memories, you can easily play back the digitized images with your modern TV and accessories.
What types of slide scanners and photo scanners are there?
The devices can be divided into three categories: Slide scanner, photo scanner and negative scanner. The term before the word "scanner" indicates specialization. In addition, the devices can be divided according to their special features: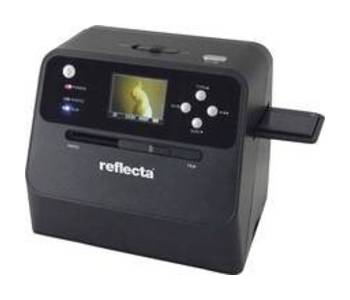 In these models, the name already indicates the most important feature. If you want to digitize your pictures without a PC, you can use special slide scanners, negative scanners and photo scanners. Some devices even offer all three functions in a single device. The templates, i.e. slide, negative film or photo, are inserted into the device while you keep an overview on a 2.4-inch display and perhaps also sort out the one or the other image. The digitized results are collected on SD, SDHC, MMC, MS and MS Pro memory cards. Via a USB cable, the stored data can be transferred to PCs or other devices with a corresponding connection, if the memory card cannot be used directly for transmission. You do not need any special software and can start digitizing devices in practical formats immediately.
Battery or battery operation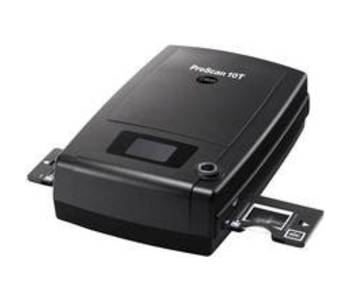 This category features models that stand out from the competition in terms of their energy source. Equipped with slides and negative holders, a display gives you a good overview, while an integrated, rechargeable battery makes digitization possible almost everywhere. They become so independant of premises or PCs and also use the opportunity in the cellar or garden to digitize old pictures in seconds.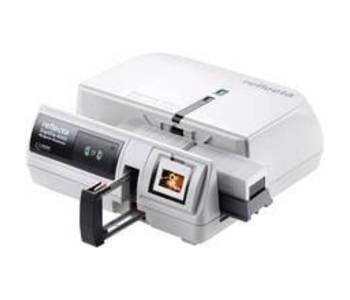 These devices are particularly suitable for all, who really want to digitize many slides comfortably and professionally. By batch processing directly from the magazine, up to 100 slides can be digitized in automatic mode. These extremely professional working devices not only simplify the work, but also deliver extremely good results with a very high resolution of up to 5,000 dpi. Models with infrared technology detect dust particles and small scratches automatically and remove them on the digital file.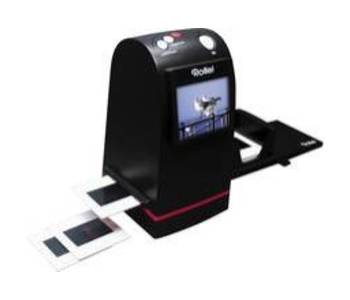 This is only an addition, the practical background of which is to be explained here. Photo, slide or negative scanners, in which individual images are read, make the selection easier when capturing the original. Very often there are double images, damaged images or even blurred pieces. If your scanner has a display, the original will be enlarged right in front of your eyes, so you can make a comfortable selection. A display can provide good service, especially for devices that can be operated without a PC.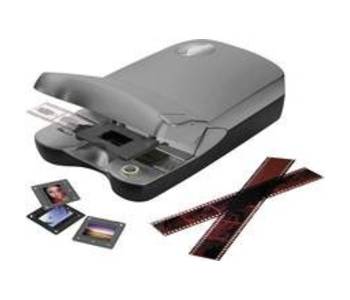 Note this addition for scanners, if you want to digitize the special small-screen cassette films. The Instamatic film was an isolated solution for the Kodak Instamatic system, with the last film being produced in 2007.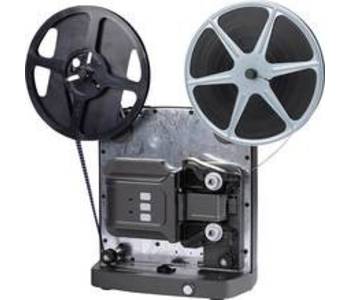 These are so-called roll films, which have been used in a slightly larger format than the usual miniature film. Medium format films have become very popular, regardless of the lenses used, as they had to be enlarged much less and could display color gradients "more creamy". For those who want to digitize their images from these times today, scanners are particularly suitable, which can record film rolls in this format.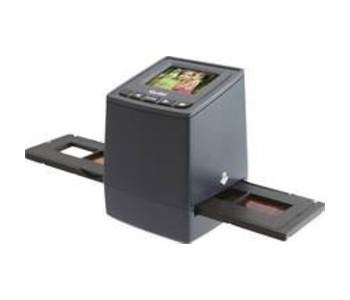 This format is also a special Kodak solution used in special pocket cameras. The pocketfilms correspond conceptually to the larger Instamatic films. Pocket films have been used in small, handy and simply built cameras, especially while traveling, so that today many memories of holidays and beautiful experiences on Pocketfilm are locked in drawers, which can be easily digitized with scanners designed on them.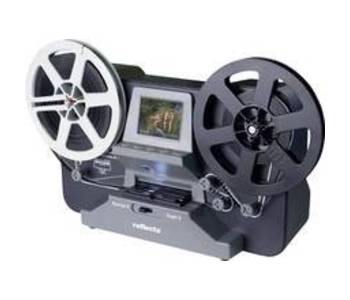 When the first cameras for moving images came onto the market, they were mainly equipped with super-8 film rolls in the private sector. Family celebrations, holidays and special moments were filmed with super 8 cameras until the 1980er, until they were replaced by modern video technology. Digitization is worthwhile in order to avoid having to show the films from the past few days with a corresponding projector. The scanner is connected via a power cable and connected to the PC via a USB cable. After installation of the supplied software, the film is automatically transported further and photographed image by image. The software then creates the movie that can be played and saved.
What should you pay attention to when purchasing slide and photo scanners?
First, you should make the choice of the scanner dependant on the available image material. Select Slide Scanner with feeder and automatic mode if you want to digitize a large number of slides. If you want to digitize negative films or photos, select scanners that specialize in these functions. In addition to the data source, you should ensure ease of use and the appropriate interfaces for storage and playback.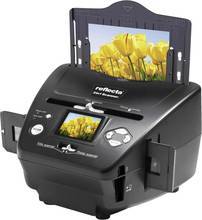 FAQs: The most common questions about slide scanners and photo scanners
Are there devices that can digitize slides as well as negatives and photos?
Yes, some models can turn all three templates into high-quality digital files. The portfolio of such devices is rounded off by the automatic removal of dust and scratches, while the software allows editing with Adobe Photoshop Elements 8.0.
What interfaces do slide scanners and photo scanners have?
The interfaces range from cinch (video) via jack, MMC, SD, SDHC up to USB. Filter specifically for the required interfaces and display suitable scanners.
Practical advice
Especially if you do not digitize your own pictures or large amounts of slides, an automatic device could be the right choice. You can simply enter up to 100 templates, while the device then automatically performs the work including corrections.
Conclusion: This way you can find the right slide and photo scanners
Once you have selected a device according to the templates available to you, you should question the functionality in the price/performance ratio. Even cheap devices deliver high-quality results, which are absolutely sufficient for private use. The professional, on the other hand, should pay attention to a particularly high resolution for the digitalization of images, in order to be able to use the images for advertising in case of doubt. If you are unsure which device fits your films, rolls or slides, take them to a Conrad branch and get local advice.
This text is machine translated. With slide scanners and photo scanners you can help to reframe old pictures Gloss  What was the slide scanner and photo What types of slide scanners and photo scanners are there? What should you...