This text is machine translated.
About Powerbanks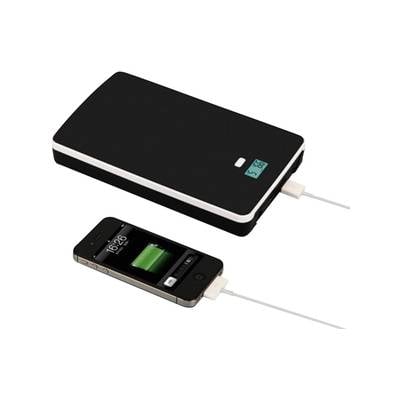 Powerbanks are practical energy storage for on the move. The mobile batteries charge smartphones, tablets and other small electrical devices when there is no socket nearby. For this purpose, the charging cable is simply connected to the power bank. With Powerbanks, stress is a thing of the past due to low battery levels. Small Powerbanks fit in jackets and handbags and are ideally suited for mobile use. Power stations are larger and heavier than power banks. With them larger devices can be charged, for example during camping holidays.
Was the guide
What power banks are there?

What was to be considered when selecting power banks?
Info: Powerbanks are a common smartphone accessory for power delivery (power supply).
Since smartphones, tablets and other small devices nowadays often have a permanently installed battery, which cannot be replaced by a second battery, the power banks are on the rise as external batteries.
Power banks function as universal chargers. Where closer inspection is not about chargers, but about accumulators:
Power banks are mobile batteries that provide electrical energy to charge other devices.
The power bank itself is charged via its charging cable at a socket or via a USB connection. It can then be transported as a loaded energy storage device.
When charging at the power bank, the device is connected to the power bank and draws the electrical energy from it for the charging process. This process is network-independant and is thus possible at any location.
Power banks and power stations function as mobile batteries according to the same principle.
Practical advice
Most Powerbanks have USB ports for charging smartphones and other small devices. USB-C is the current standard. The charging process can be carried out faster via a USB C cable than at a connection with USB type A.
Learn more about the USB standard
What power banks are there?
Power bank (spare battery)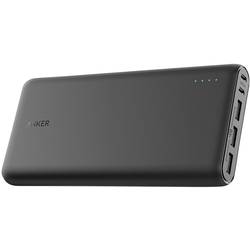 Power banks are often referred to as additional batteries. There are models in different sizes and formats. With small power banks, which fit in every trouser pocket, you can charge a mobile phone once. Larger and heavier power banks offer more capacity and thus more power for the charging process. They are partly suitable for charging several devices at the same time.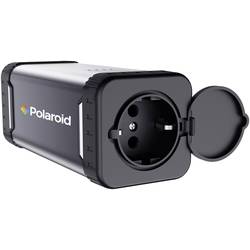 Power stations are the big siblings of the power banks. You can not only charge devices with low voltages, but also almost any electrical device with rechargeable battery. In addition to USB ports, they also have 12 V charging ports and 230 V mains sockets integrated. Power stations are ideal companions for outdoor festivals and for camping.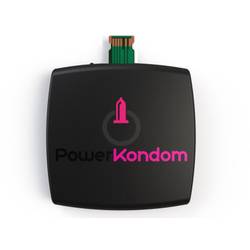 Disposable powerbanks are more of a joke. You can only carry out a charging process once and can no longer be used for anything.
What was to be considered when selecting power banks?
The most important size for comparing different power bank models and power stations is the electrical capacity. It indicates how much electrical charge the power bank can absorb, store and logically also release to the maximum for charging devices.
In addition, the options for charging the power bank itself, the output voltage, the outputs on the device and the possibilities for charging several devices simultaneously are decisive for selecting the right power bank:
Capacitance
The capacity indicates the amount of electrical charge that can be stored in the power bank's battery – and thus how much is delivered to the device to be charged.
As a rule of thumb, the higher the capacity, the more complex devices can be supplied with power for longer. However, the larger and heavier is the power bank itself Power banks for smartphones, tablets and laptops are available with a capacity of approx. 2,000 mAh (milliamp hours) up to well over 50,000 mAh.
In comparison, for a single charge of a current smartphone, you should select at least 5,000 mAh, while with 12,000 mAh you can charge either once a tablet or twice the smartphone. Higher capacities are useful if you want to charge several small devices at the same time or if the power bank is to charge your laptop, here it is recommended to charge approx. 20,000 mAh upwards.
Tip: You can search the capacity and the required charging voltage of your devices in the Internet with just a few clicks.
Inputs for charging the power bank
Of course, the power bank itself must also be charged. The charging of a power bank takes place mostly via USB, rarely via an adapter for the socket. Power stations, on the other hand, are usually charged via the mains socket.
Tip: There are also solar power banks and power stations with solar modules, which receive their energy through solar rays. As a rule, this charging process takes considerably longer than at the mains.
Important: Observe the information in the operating instructions! Smaller power banks for the smartphone may often only be charged via USB (e.g. on a laptop or PC), not at the socket (also not with the help of the smartphone plug-in adapter), because the voltage would be too high.
Caution – self-discharge! Once charged, the power bank or power station does not hold the voltage for ever. Self-discharge will cause a portion of the voltage to be lost over time. The self-discharge can be up to 20 percent within a few weeks, and it does not exceed five percent for high-quality devices.
Outputs for charging devices
The outputs on the power bank decide which devices can be charged with it.
In simple power banks, there is often a USB port or a micro USB port where you can charge smartphones, tablets and other small electrical devices.
Several devices can be charged at the same time at many power banks and power stations. When selecting these, pay attention to the type and number of suitable connections that you need for simultaneous charging of diverser devices. In addition, such a power bank or power station should have sufficient electrical capacity to fully charge all connected devices.
Practical advice
If a desired output is not available, although the power bank meets your requirements in all other properties, you can use adapters to extend the application areas of the power bank. Usually USB to USB and USB to micro USB adapters are already included. Additional adapters can be found here in our shop.
Power stations often have various slots for different types of devices. Among other things, those that look like normal household connections and are compatible with mains plugs for 230 V or 12 V car sockets (cigarette lighter socket) as well as jack sockets and direct current connections (DC).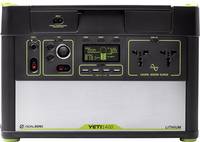 Output voltage
Each device requires a specific voltage for charging. Most smartphones require 5 V, and a laptop is usually 19 V.
For some power banks, the voltage can be adjusted in stages to provide the optimum power supply for different devices. Power stations regularly have various charging connections with different output voltages from 5 V to 230 V.
The offered output voltages and other important information can be found in the technical data of the individual power banks and stations.
Protection mechanisms
Each power bank should have short-circuit protection and overload protection. Especially when it is frequently used. If you bring your power bank to its limits more often, you should place emphasis on deep discharge protection. The deep discharge protection prevents damage to the power bank itself, if its battery is discharged to such an extent that it has almost no capacity.
This text is machine translated.      About PowerbanksPowerbanks are practical energy storage for on the move. The mobile batteries charge smartphones, tablets and other small electrical devices when there is no socket nearby. ...