This text is machine translated.
About PlayStation consoles
The technical features of PlayStation 4

PlayStation 4 peripherals

Further developments of PlayStation: PS4 Slim and PS4 Pro
What was PlayStation
Video games have evolved over the past few years into a medium that is no longer used by just a small part of the population. In Germany alone, there are millions of players of all ages. Games consoles like PlayStation are particularly popular and can be found in many households.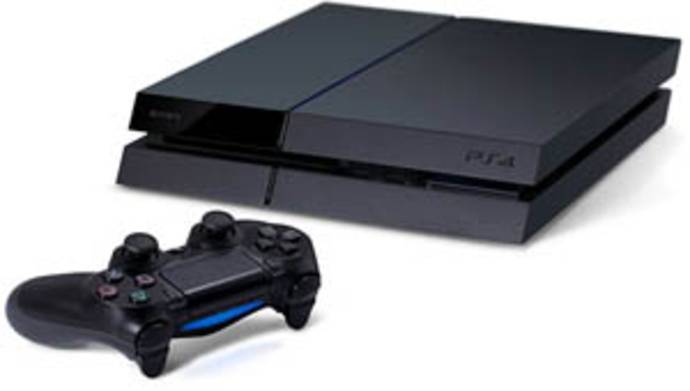 After Sony launched its first PlayStation in 1994, the third successor to PlayStation 4 in Germany was launched in November 2013. This is a high-performance game console of the so-called "eighth generation", which convinces with its network capabilities, extraordinary graphics performance and many dynamic features. The game is played using powerful peripheral devices such as DUALSHOCK controllers, VR glasses (VR stands for Virtual Reality) and cameras that are connected to the console via USB ports or Bluetooth. The PlayStation 4 is the most commercially successful and widely used console of its generation and combines Internet functions with those of modern entertainment media.
Access to PlayStation Network (PSN) is required to use the game console, with multiple accounts set up on the device at the same time. Setting up a guest account is also possible, but not all features are available to you. Some games, apps, and communication features require a permanent connection to the Internet, but the Sony console can also be used offline.
In addition to the pure gaming experience, PlayStation 4 also offers the possibility to use many other applications, such as video-on-demand and social media services. For direct networking with other users, PSN Voice Chat, a text message function and games can be played together on different devices. And if friends want to watch you play, they can do it live, if you agree. These social features require an Internet connection.
The technical features of PlayStation 4
The PlayStation 4, PS4 in short, is a device in which a lot of high-quality technology is hidden. Hardware developed by AMD in cooperation with Sony consists of the following components:
The Kern of the system is the APU (= Accelerated Processing Unit), which combines a main CPU and a GPU (graphics processor) in one component. The base clock rate of the 1.6 gigahertz CPU is over 40 times faster than that of the PlayStation 2. The PlayStation 4 Pro even has a processor with a clock speed of 2.1 gigahertz. The graphics processor is HD-capable and clocks with 800 (PS4 and PS4 Slim) to 911 (PS4 Pro) megahertz.
To enable the storage of files and also provide sufficient space for all desired games and other applications, the PS4 has an internal memory, depending on the model of 500 gigabyte or 1 terabyte.
In addition, the game console has an 8 gigabyte of RAM, which has a transfer rate of 176 gigabytes/second or 218 gigabytes/second, depending on the model. The PlayStation 4 Pro comes with an additional DDR3 RAM, which provides 1 gigabyte of app data caching.
The integrated Blu-ray drive plays all game DVDs as well as Blu-ray discs. Games can only be purchased online through the PSN Store and downloaded directly to your hard drive.
PlayStation 4 peripherals
In order to use PlayStation 4, a monitor or TV set must be connected via HDMI. Since the console is even 4k-capable in the Pro version, the combination with corresponding displays is ideal for costing the full quality of the graphics. This is not only interesting for games with spectacular graphics, but also an advantage if you want to play 4k movies via Blu-ray. PlayStation 4 Pro is one of the best 4k-enabled Blu-ray players on the market today.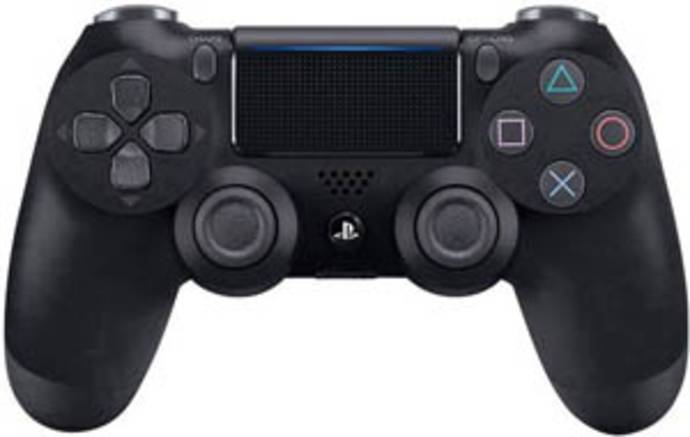 A DUALSHOCK controller is included in the delivery of a PlayStation, which has a USB and a Bluetooth interface as well as a headphone output. In addition to the buttons and analogueue sticks already available in the previous models for control, there is an additional touchpad. The controller is equipped with a rumble function, which is intended to improve the gaming experience through targeted vibration. It also features motion detection through the SIXAXIS Sensing system, which includes three-axis sensors and acceleration sensors, which was further enhanced by the interactive character of the game. Some offers include two controllers, so multiplayer games can be played in pairs. A total of up to four players can be logged on to the console at the same time and play with each other or against each other.
Users can immerse themselves even deeper into the world of the game when using the PlayStation VR headset. This virtual reality system has position sensors and acceleration sensors, which in combination with a 3D sound technology enable a real in-game experience, as if the player were moving in the game world.

The VR headset must be combined with the PlayStation camera, which has a dual camera system and four internal microphone channels. The cameras are used for motion detection and can open additional functions such as video recording.
Further developments of PlayStation: PS4 Slim and PS4 Pro
Following the release of the first PS4 model, other models with technical improvements followed.
The PlayStation 4 Slim is a smaller and lighter version of the original PS4, but has the same performance and functionality. Features such as a multi-color operating display have been added, a significant improvement is mainly the lower power consumption of the slim model.
The PlayStation 4 Pro is a more powerful version of PlayStation and was launched in 2016. The clock frequency of the APU is 2.1 gigahertz instead of 1.6 gigahertz in this model and with twice the number of graphics processor cores, the device is even more powerful in terms of graphics computing capability and enables the display of high-quality 4k UHD resolutions.
In addition to the technical aspects in which the different PlayStation 4 versions differ, the devices are available in the colors black and white and in this way even adapt a little bit to the appearance of the equipment.
Practical advice
If you don't have enough GB or 1TB of storage space, you can add an external hard drive to your PlayStation 4. To do this, connect a maximum 8 Terabyte USB hard disk to one of the USB ports. You can easily format the USB hard disk as an extended memory via Settings -> Devices -> USB storage devices. You then define the extended storage as a new location for future installations. This option can be found under Settings -> Memory and the OPTIONS button under "Application installation location".
This text is machine translated.      About PlayStation consoles What was PlayStation The technical features of PlayStation 4 PlayStation 4 peripherals Further developments of PlayStation: PS4 Slim and PS4 Pro...