Radio Interference Suppression Capacitors
Useful information about interference suppression capacitors
What is an interference suppression capacitor?

What types and types of interference suppression capacitors are available?

Purchase criteria for interference suppression capacitors - what is the point?

Application example: Repair electrical household appliances

Application example: Stop disturbing flickering of an LED lamp

MLCC - the future of interference suppression capacitors

FAQ - Frequently Asked Questions about Interference Suppression Capacitors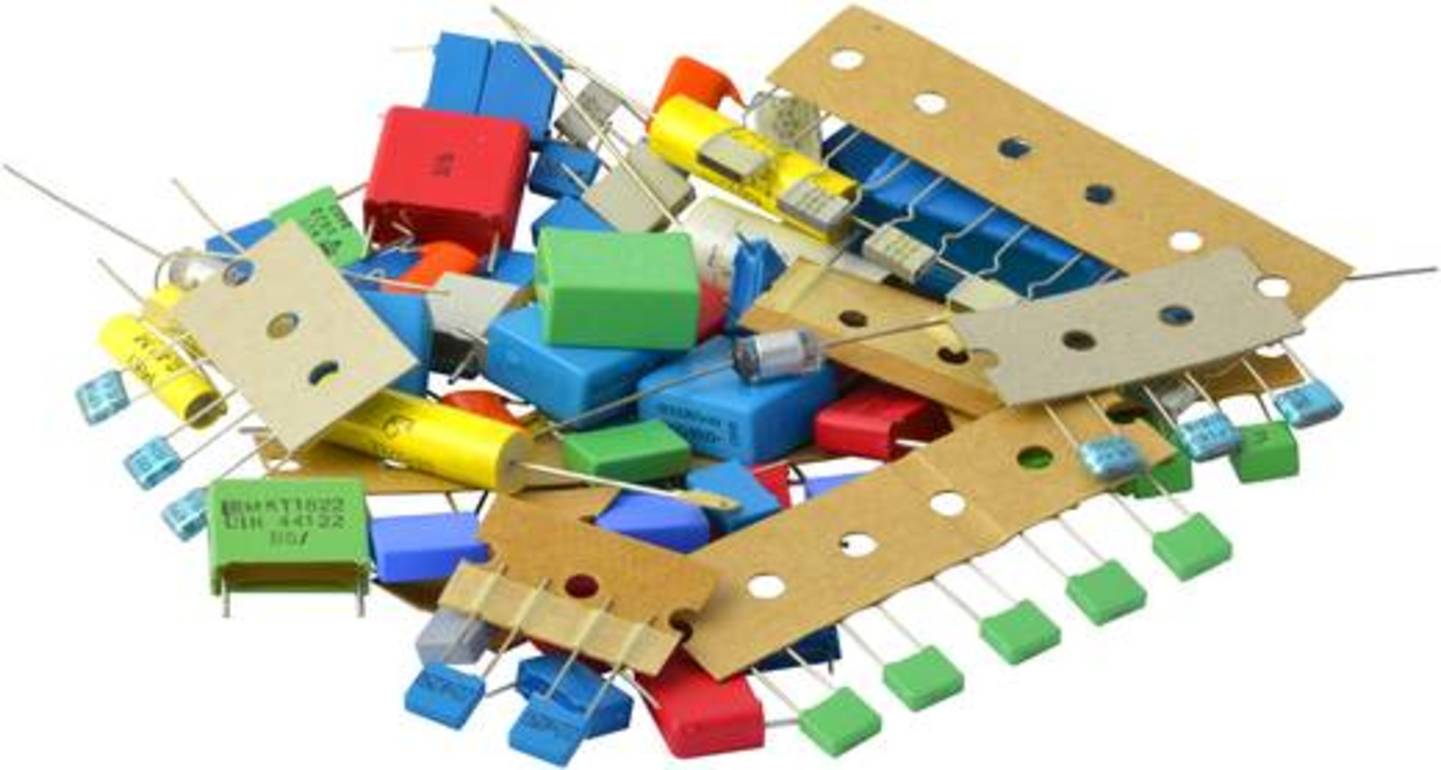 Interference suppression capacitors are installed in many electrical devices, which is due to their versatile tasks. On the one hand, they are responsible for reducing the interference of the radio reception. Furthermore, they protect the device from mains voltage surges and exclude the effects on the supply network.
All capacitors have one thing in common: Their basic design. They consist of an insulating dielectric and two conductive metal foils facing each other. Capacitors can perform different functions. For example, you can act as energy storage or frequency-dependant resistors.
One of the most important types of capacitors is the interference suppression capacitors, because they reduce interference signals. More importantly, they protect both your device and you as an operator from over-voltage. In the following, the interference suppression capacitors are brought even closer to you.
What is an interference suppression capacitor?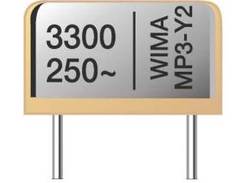 Interference suppression capacitors, also known as radio interference suppression capacitors, reduce to a permissible level the high-frequency interference signals generated during operation of electrical or electronic devices. They serve as device protection by damping short line-side overvoltages (transients). In addition, they prevent undesirable effects from the device on the supply network . Usually used as line filters, special requirements regarding design and reliability apply to these types of electrical capacitors. This is to prevent a failure and thus a dangerous operating condition.
What types and types of interference suppression capacitors are available?
A distinction is made between types X, Y and XY, which in turn are divided into subclasses. This classification is carried out according to the rated voltage range, insulation design and pulse strength. Detailed information is specified in IEC 60384-14. The most important subclasses are X1 and X2 , as well as classes Y1 and Y2 , since they have a nominal voltage range of at least 250 V and are therefore most commonly used.

X : are used between phase and neutral conductor or between two external conductors. They protect the device from overvoltage.
Y : intended for operation between phase and protective conductor, or neutral conductor and protective conductor. This type is responsible for protecting the operator.
XY : Combination type, which includes types X and Y in a housing
Classification of type X into its subclasses:
| Subclass | Impulse peak voltage in operation | Required pulse strength |
| --- | --- | --- |
| X1 | 2.5 to 4 kV | 4 kV for C ≤ 1μF |
| X2 | ≤ 2.5 kV | 2.5 kV for C ≤ 1 μF |
Division of type Y into its subclasses:
| Subclass | Rated voltage range | Required pulse strength |
| --- | --- | --- |
| Y1 | ≤ 500 V AC | 8 kV |
| Y2 | ≥150 - ≤ 300 V AC | 5 kV |
The designations MP, MKP, MKT and MLCC represent the construction of the capacitor.
MP :
the electrodes are made of aluminum-vaporized paper strips which are rolled up into a coil with a layer of insulating paper and impregnated with insulating resin. Usually installed in a metal housing, this design offers the greatest safety and reliability to this day. MP capacitors have a so-called self-healing effect .
MKP :
an aluminum-vaporized polypropylene film in the plastic housing forms electrodes and dielectric. Here, too, self-healing properties are usually present, as well as high humidity and long-term stability .
MKT :
Electrodes and dielectric are formed here by a polyester foil vaporized with aluminum. MKT capacitors have plastic enclosures and good moisture stability in relatively compact designs .
MLCC :
Multi-layer metallized ceramic carriers form electrodes and dielectric in multi-layer ceramic capacitors. Both wired and SMT chip designs are available. The housing consists of a monolithic ceramic block.
Our practical tip: Self-healing in MP-/ MKP-capacitors
Larger voltage surges can cause dielectric to pass through, resulting in a short circuit. If the dielectric has passed through, the aluminum layer evaporates around the damaged area due to the resulting arc. This effect leads to a restoration of the insulation properties and thus not to a total failure.
Buying Criteria for Interference Suppression Capacitors – What's it all about?
When replacing defective interference suppression capacitors, always make sure that – in addition to the same capacity (C) and rated voltage (U) – the subclass installed by the manufacturer is also used again. For example, a Y1 suppression capacitor must not be replaced by a version of subclass Y2! The standard IEC 60384-14 provides further information on this and must be observed in order to avoid operating faults and hazards caused by electric shock. Of course, this also applies to developers of new devices and retrofit solutions.
The design (axial, radial, SMD) also deserves attention: Is the grid pitch (RM) correct? Is the length of the connecting wires sufficient for radial leaded types and does the spare part fit the dimensions? In addition, the permissible temperature range (T min - T max ) must also be observed for use in more demanding ambient conditions.
For safety reasons, it must be ensured that the components bear the required test marks and comply with the applicable standards. If one of the installed interference capacitors does not meet these requirements, the approval of the entire device is not possible. The interference suppression capacitors we offer in our shop meet high quality requirements and are characterized by reliability and longevity.
Summary checklist
Summary checklist
Capacitance

Nominal voltage

Subclass

Type

Grid pitch

Dimensions

Temperature range:

Test marks and standards
---
Application example 1: Repair electrical devices
In advance: Always pay attention to any existing warranty claims. The manufacturer's warranty will generally be void in the event of interference with the device. The known safety rules of electrical engineering must be observed.
Defective interference suppression capacitors in household and office equipment as well as power tools usually draw attention to one of the following problems:
The circuit breaker (miniature circuit breaker) triggers when the device is switched on or plugged in.
The residual current circuit breaker always or only sporadically triggers.
The operation of the device causes annoying interferences – for example in the radio reception – or neighboring devices are disturbed in their function.
During the electrical device test according to DIN VDE 0701-0702 an insulation resistance between the outer conductor(s) and the protective conductor is measured too low or the contact current is too high.
This is due to insulation defects (short-circuit or increased leakage current), or - in the case of radio interference - to a strongly reduced capacity as a result of component aging or damage.
Application example 2: Stop disturbing flickering of an LED lamp
Especially with very low-cost energy-saving lamps in LED technology, it is not uncommon for the lamp to flicker or flash intermittently when it is switched off.
A capacitive coupling of individual wires lying close together in the conduits of the domestic installation often leads to this, especially at night, undesirable phenomenon. Older installations and illuminated switches, where a small glow lamp is located, may also be responsible for this.
This can be stopped by the parallel connection of an interference suppression capacitor of type X2 in the supply line to the lamp between phase and neutral conductor. In most cases, a capacity of 0.1 to 0.22 μF is sufficient. This interference suppression capacitor is best installed in the switch box, because there is usually enough space available here. The capacitor's parallel capacitance represents a minimum capacitive load in the 50 Hertz network and eliminates the unwanted reactive voltage. By the way, additional electricity costs are not to be feared here.
MLCC - the future of interference suppression capacitors
MLCC is becoming more and more popular thanks to many technical developments. MLCC stands for Multilayer Ceramic Capacitor , in German: Multi-layer ceramic capacitor .
Their great advantage is that they have a higher capacity-to-volume ratio than film capacitors. This is due to the design: A monolithic ceramic block with sintered internal electrodes. Ceramic is a material that is grateful for the dielectric, as it is very resistant to impact. This results in a high conductivity, low impedances and low ESR values (effective series resistance).
You are now wondering what the difference between conventional ceramic capacitors is. The answer lies in the capacity range: MLCCs have a capacitance range in the nano- and micro-farad range up to several hundred microfarad .
In the context of miniaturization, the chip designs for mounting using SMT are becoming increasingly important.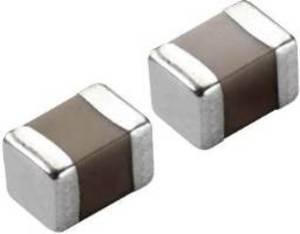 Advantages:
Miniature sizes are possible
Low dielectric loss
Not sensitive to humidity
No polarity
More reliable dielectric
Very low impedance
Low-cost
Disadvantages:
break-sensitive
Capacity is influenced by temperature and preload
There are disturbing noises, as piezoelectric properties are present
FAQ – Frequently Asked Questions about Interference Suppression Capacitors
Can a normal capacitor be used instead?
No, never use a conventional capacitor – no matter what type – as a replacement for a radio interference suppression capacitor. This represents a serious safety hazard, as in the worst case even fires can occur.
Can a defective interference suppression capacitor simply be removed without replacement?
This procedure is not allowed. On the one hand, the EMC/CE approval of the device goes out, on the other hand, the filter effect against network transients is no longer applicable; the device is thus no longer operationally reliable and is also susceptible to damage.
What is the difference between special interference suppression capacitors and conventional capacitors?
Interference suppression capacitors meet special requirements with regard to pulse strength, peak pulse voltage and the reliability of the insulation. In the event of a fault, these capacitors may also not release a fireball, nor may conductive material emerge, which could otherwise cause short circuits. It is not permissible to explode in a proper way; in the event of a possible destruction of the housing, parts may only burst with low energy.
    Useful information about interference suppression capacitors Introduction What is an interference suppression capacitor? What types and types of interference suppression capacitors are available? Purchase criter...