This text is machine translated.
What FM radios are there?

Additional FM radio purchase criteria

FAQs: The most common questions about FM radios

Conclusion: This is how you can find the right FM radio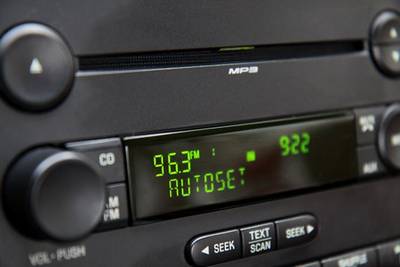 An FM radio is a device that can receive and play radio programs on the so-called ultra-short wave. FM is also referred to as FM radio in English. Broadcasting is operated worldwide via the ultra-short-wave range from 87.5 to 108 MHz. In Germany, more than 2,000 FM stations currently transmit music, news from different areas and programs on a wide variety of topics. Numerous FM radios are able to receive radio programs via medium, long or short-wave channels and to transmit radio programs. An FM radio is available in numerous designs, which have been partially adapted to the requirements of certain rooms or user groups.
What FM radios are there?
Bathroom and shower radio
FM radios for the bathroom provide news and music in different versions. The water or moisture often created in the bathroom makes the models waterproof and can often be conveniently placed directly in the shower or elsewhere. The devices that are available in the retail trade range from child-friendly duck design to classic formats vary visually. Some models can even swim in the bathtub and many appliances can be flexibly used in different areas of the bathroom. Bathroom radios run on batteries because power and water are not a good combination.
FM radios with automatic wake-up function are also referred to as clock radios. By means of an adjustable timer such a radio can give an acoustic or also visual signal at a certain time. This can be an alarm tone, radio, a light signal or a combination of several signals. Many models can be operated both via a cable and via batteries. Numerous devices have additional functions such as a night lamp, dimmable displays and light bulbs.
Pocket radios are extremely small, handy FM radios. Fitted with belt clips, extendable antennas, loudspeakers, headphone connection or clocks, the portable radio devices have practical functions while traveling. Battery-powered you can follow the news and music programs, while the device can be used in the bag or at almost any place.
FM radios of this name are not due to the residence of their owners, but to their history. In underprivileged districts of the United States, young people did not want to miss out on music on the streets, and carried powerful radios with battery operation on their shoulders through the neighborhood. Today, boom boxes are mobile and particularly powerful playback devices for radio stations and other music sources. The modern devices have an excellent sound quality. With practical carry bars and storage areas for mobile devices, the devices are ideally suited for garden parties, excursions or festivals.
Construction site radios are characterized at first glance by their extremely robust housing. The dust-proof, impact-resistant and splash-proof models are suitable for mobile use on changing construction sites. In some cases, practical details such as a torch are added to the devices. In addition to its robustness, the devices are also characterized by powerful, rechargeable batteries and operation via different power connections.
Under-cabinet radios have very different functions, which vary from manufacturer to manufacturer. Unlike other radio types, however, these models are fixed under cabinets, workbenches or other furniture and are mainly used in kitchens. They often have kitchen buckets or even holders for recipe notes. Supplied mounting kits facilitate installation and remote controls are often supplied for FM radios.
Practical advice
FM transmitters are practical and at the same time very simple solutions, in order to be able to listen to the music from external devices such as iPhone, iPod, Smartphone, mobile phone or tablet even in the car or on the beloved old kitchen radio. With the matching FM transmitter, you can turn any FM radio into a playback device for your digital music.
Additional FM radio purchase criteria
Select devices with practical additional functions and interfaces. Modern FM radios can receive far more than just radio:
Interfaces & functions:
AUX: Can be used with headphones or other devices
Bluetooth: Wireless interface for music transmission
CD: The FM radio can also play CDs
Cassette: Plays music and stories from a cassette
SD: Special slot for SD cards whose data is transmitted from the FM radio
USB: Connection for using other storage media or as a charging function
NFC: Wireless transmission over short distances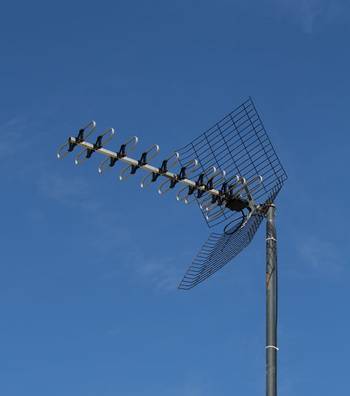 FAQs: The most common questions about FM radios
Can ich play music from my smartphone via the FM radio?
Most modern devices are able to play data from your smartphone via the speakers via different interfaces or wireless connections. You can select more detailed information about this in advance via the filter function or read in the detailed product descriptions.
Are there also FM radios with recording function?
Various compact devices can record music from the radio on a suitable cassette using a recording function. To select these models, select the Special filter and filter by recording function.
Should ich choose a radio with battery power, rechargeable batteries or mains connection?
This depends on where and when you want to use the radio. For a radio alarm clock, kitchen or table radio, it makes sense to use models with mains operation and an available socket. Many devices can be operated with batteries as well as with power and thus enormously flexible. If you use the FM radio mainly outside the house and while traveling, you should select devices with rechargeable batteries.
Conclusion: This is how you can find the right FM radio
The right FM radio is always the model that can satisfy as many needs as possible. Many manufacturers offer radios that are already designed for the special features of bathrooms, kitchens or construction sites. Consider in advance in which room you want to use the device or whether you need a flexible model. Special construction site and outdoor radios are characterized by weather-proof properties, performance, robustness, mobility and long-life batteries. Along with small and handy devices, which can be placed in the trouser pocket while traveling, there are also radios, which can be fixed in a certain place.
This text is machine translated. About FM radios What was an FM radio? What FM radios are there? Additional FM radio purchase criteria FAQs: The most common questions about FM radios Conclusion: This is how you can find the ...