This text is machine translated.
About Bluetooth speakers
Bluetooth speakers are speakers that can be used in the car, at home or in the car without laying cables. Via a Bluetooth connection with the smartphone or a computer, these speakers receive the audio content via radio for playback in the best sound quality. Waterproof and dust-protected Bluetooth speakers are the ideal companion outdoors or on the home terrace, at festivals, on a beach holiday and even at pool parties. As another important feature, some models of these wireless speakers include hands-free phone calls or voice control on board.
The guide tells you everything was to be observed when selecting Bluetooth speakers.
How do Bluetooth speakers work?

Advantages and disadvantages of Bluetooth speakers

This is important when selecting Bluetooth speakers

To set up the Bluetooth connection with a speaker

Additional transmission types to Bluetooth speakers
How do Bluetooth speakers work?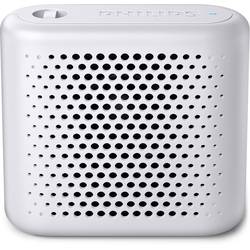 Like other speakers, Bluetooth speakers are audio playback devices.
In order to be able to play voice or music via the loudspeaker, a media source from which the contents originate is required. For example, this might be a smartphone that uses a streaming service to transfer music from the Internet to the speaker, or a PC that transmits music from a local hard drive to the speaker. The content can be shared via the speaker via Bluetooth via radio and completely wirelessly.
Practical knowledge:
Bluetooth is a transmission standard used for wireless data transmission between devices over short distances. In a so-called piconet, the devices connect to each other via their Bluetooth interfaces.
Learn more about the Bluetooth standard

If the Bluetooth speaker also has an NFC interface, Bluetooth pairing with an NFC-enabled smartphone is quick. To do this, the smartphone simply needs to be held briefly to the NFC interface of the speaker.
Learn more about NFC technology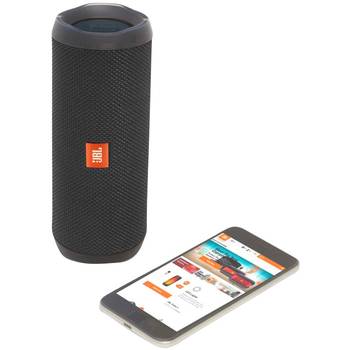 To use the Bluetooth function, you need a different Bluetooth-enabled device such as a smartphone, tablet or computer, which takes over control via the Bluetooth speaker (slave) as master when connected via Bluetooth.
Tip: Some Bluetooth speakers have their own radio reception sources, memory card slots for music files, and physical slots, so they can play content regardless of the Bluetooth connection.
By the way: Bluetooth is named after the Danish king Harald Blauzahn (English: "Bluetooth") this king was so adept in his communication that it was to him in the 10th. In the 19th century, Denmark and parts of Norway managed to one under its crown. The characters on the left in the official Bluetooth®logo are the Nordic runes for the initials of Harald Blauzahn.
Advantages and disadvantages of Bluetooth speakers
Advantages:
Wireless connection
Easy to set up
Flexible speaker placement
Disadvantages:
Range too short
Loss of sound due to radio connection
Always observe the battery level
This is important when selecting Bluetooth speakers
Bluetooth speakers come in all sorts of colors, designs and sizes. The following technical selection criteria also play a role:
Range of the Bluetooth connection
The range of the Bluetooth connection varies depending on the hardware and transmission protocol installed. The technical data for the respective loudspeakers contains the manufacturer's information about the range of the radio signal. It is important, for example, if you want to operate the Bluetooth speaker wirelessly from a distance.
Note: Obstacles such as walls, but also overlapping radio frequencies, such as WLAN networks, reduce the maximum range of the Bluetooth signal. The best reception is provided by wireless devices connected to Bluetooth, outdoors in the open area without physical barriers and competing radio beams.
Output power
The performance of a speaker tells how much of the received data it can convert into sound quality. It is also compatible with which amplifiers without taking any damage.
Practical knowledge: Often the performance in audio forums is criticized as an arbitrary marketing tool of the speaker manufacturers. Nevertheless, it can be noted that a mini loudspeaker with 1.2 watt output power does not remotely reach the maximum volume and sound quality of a loudspeaker with a hundred times the power of 150 watt.
Power & battery life
Especially for mobile applications, the power supply and battery life of loudspeakers is relevant. Only speakers with rechargeable batteries can be charged and used on the move without a power source. Lithium-ion batteries dominate the current market before lithium-polymer batteries. The battery life for mobile operation and the time it takes to fully charge up before is significantly different from model to model.
When the power is supplied via USB, the charging process can be carried out via a USB cable on the computer. Caution: Some speakers require the USB connection to remain in operation because they do not have rechargeable batteries and therefore need this constant power supply.
Power supplies are either intended for charging loudspeakers that would theoretically also function on battery power or a fixed requirement for the operation of stationary loudspeakers at a socket
Bluetooth profiles
A2DP and AVRCP are abbreviations for two relevant Bluetooth functions:
A2DP enables the transmission of audio files, also called streaming. Advanced Audio Distribution Profile (A2DP) is a multi-vendor standard.
The following operating systems support A2DP audio streaming:
Windows 8 and up, including Windows 10
Mac OS X Leopard and later versions
Linux devices
Mobile devices with Android version 1.5 or higher
IPhones and iPads from iOS 3.0 onwards
Nokia mobile phones with the Symbian mobile operating system
Provided, of course, that the device generally has a Bluetooth interface and this is activated.
AVRCP also allows the remote control of the source for audio and video content. With Audio Video Remote Control Profile (AVRCP), you can use buttons on the Bluetooth speaker to issue a skip forward or backward command to the media contents of the transmission device. Without AVRCP, only the loudspeaker can be controlled by the source device, but not the other way around.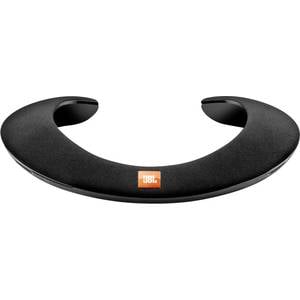 Suitable for outdoor use
Many Bluetooth speakers are ideal for outdoor use. Robust models are shock-resistant, shock-proof, dust-proof and splash-proof and even completely water-proof or floatable.
Hands-free function and voice control
Hands-free calling works with most Bluetooth speakers. The speech contents of the other parties are output via the loudspeaker. You usually have to answer via your smartphone, since only one microphone is installed here.
Proprietary Amazon's echoes work with Alexa voice control, as well as some Apple speakers that receive and execute commands via Airplay from voice control with Siri.
Tip: There are often brackets for the speakers, such as suction cups, carry cases and other accessories
To set up the Bluetooth connection with a speaker
At the first
When setting up a Bluetooth connection, i.e. when recording in a piconet, a pairing must be carried out first. This will pair the participating devices on the Bluetooth network.
To set up the connection, the Bluetooth interface on the master device searches wirelessly for other bluetooth-enabled devices in the environment.
If the smartphone or the PC (master) then finds the speaker as a child device (slave), it is recorded into the network by clicking on it and the connection can be activated from now on whenever both devices are within range.
In the background, Bluetooth protocols provide password protection and storage of the necessary parameters.
A Bluetooth connection between a smartphone/computer and a wireless speaker can be extended to the Bluetooth network with other devices such as additional speakers or remote controls.
Practical knowledge: A Bluetooth device can operate in parallel in several Bluetooth networks (multi-pairing). Similar to a tablet that logs on to different wireless networks depending on your location. This means that the Bluetooth speaker can also be controlled with several smartphones via independant connections. In practice, this means: For example, your partner or a guest can also establish a Bluetooth connection to the speaker with their device to control it.
All in all, Bluetooth is an easy and easy-to-use way to connect devices wirelessly. The initial effort required for the first time connection is manageable, but is essential for safety reasons. During pairing, the connection to another Bluetooth device must be confirmed once. This prevents unauthorized Bluetooth connections from being set up unnoticed by the user, which could serve, for example, to access personal data.
Additional transmission types to Bluetooth speakers
As an alternative to the Bluetooth connection, many of the speakers offered have additional options for receiving media content and control signals. The most important ones are:
Cable connected
Wired connections will continue to be essential in the future, as they provide sound quality when transmitting audio content that does not reach a wireless connection.
Via AUX inputs with jack socket, many Bluetooth speakers can be connected to an audio cable, such as a stereo system, just like normal speakers.
USB ports for connecting to computers or laptops are also frequently available, as are micro USB ports for smartphones and tablets.
Some speakers even have microphone connections and recording functions.
The disadvantage is that Bluetooth boxes with physical sockets are usually not water- and dust-proof.
Radio reception with FM or DAB+
Bluetooth speakers with built-in radio reception do not necessarily rely on an external media source to play music and voice content. They work autonomously like normal radios or with individual audio content via Bluetooth.
Tip: The radio reception is especially convenient if you want to watch the latest sports events while traveling.
To the speakers with radio reception
Wi-Fi
The advantage of WLAN-enabled speakers is that they can be directly connected to home networks. Setting access permissions on the WLAN router allows more options than Bluetooth control.
If a Bluetooth-enabled wireless speaker is taken occasionally or regularly on holiday trips or parties, the location-independant connection via Bluetooth is possible at any time.
To the WLAN-enabled speakers
Practical knowledge:
Typically, Bluetooth speakers receive content from the Internet over the local Bluetooth network. Only the master device, for example the smartphone or tablet, has an Internet connection, but the speaker does not.
AirPlay
AirPlay is a wireless standard that is compatible with Apple devices only. AirPlay was not as popular as Bluetooth, so today almost all Apple devices have a Bluetooth interface.
To AirPlay-enabled speakers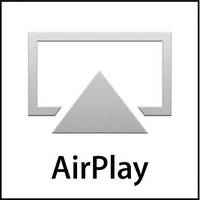 NFC
Near Field Communication (NFC) is a new transmission standard that, like Bluetooth, enables wireless connection of nearby devices. NFC, however, has a lower range than Bluetooth and is to be upgraded to the standard for contactless payment. Google in particular is driving the spread of NFC, and the NFC interface is an integral part of all newer Android systems.
Info: To establish an NFC connection, a set-up process does not have to take place at least once, as with Bluetooth, but the devices connect automatically
DLNA
The Digital Living Network Alliance (DLNA) was a manufacturer's association, consisting of over 250 manufacturers in 20 countries, whose aim was to ensure that products from different manufacturers are compatible with each other in home networks via the DLNA certificate. The dissolution of the alliance in 2017 was based on the fact that much has been done in standardizing radio protocols and file formats and that the organization has thus become superfluous. The successor of DLNA is a company called SpireSpark.
This text is machine translated. About Bluetooth speakers Bluetooth speakers are speakers that can be used in the car, at home or in the car without laying cables. Via a Bluetooth connection with the smartphone or a computer, these speakers recei...