This text is machine translated.
About battery special sizes
What was the battery and how did it work?

Which types of batteries are the most common?

Other properties of accumulators

FAQ and purchase criteria for batteries
What was the battery and how did it work?
Battery is an abbreviation for the term "accumulator". It stores electrical energy on an electrochemical basis and is rechargeable. In a series or parallel connection, so-called secondary cells can be connected together to increase the usable capacitance or electrical voltage. Both variants bring an increase in the total energy content. Secondary cells are rechargeable elements in an accumulator. The energy content is the product of voltage and capacity and is reproduced in watt (Wh), ampere (Ah) or milliampere (mAh) hours. The nominal voltages of a rechargeable battery depend on the materials used. The size determines the capacity and available voltage.
When a battery is connected to a consumer, the previously stored electrochemical energy is converted back into electrical energy and released.
Which types of batteries are the most common?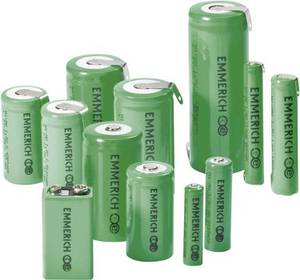 Lithium-ion rechargeable battery, short Li-ion rechargeable battery
Nominal voltages from 3.2 to 3.7 V per cell
A Li-Ion battery is the top designation for rechargeable batteries based on lithium. Chemically, all reactive materials contain lithium ions. The high energy content is the main difference to other accumulators. For this reason, such batteries require a protective circuit. They are also sensitive to deep discharge and overcharging. Their thermal stability and low memory effect enable Li-Ion batteries to be used in a wide range of applications. Among other things, they are used for long-term mobile devices due to their small dimensions.

Differentiated building styles - sub-categories:
LiFePo 4 – Lithium iron phosphate battery
Nominal voltage from 3.2 to 3.3V per cell
Lithium iron phosphate batteries have a significantly lower energy density than other Li-ion types. They are more resistant to mechanical influences and do not suffer thermal damage in the form of overheating in the event of slight mechanical damage. This battery type does not have a memory effect. Service life in a fully charged or discharged state limits the service life of the accumulator.
Our practical tip: The memory effect
The memory effect is often referred to as a loss of capacity, which results from excessive deep discharge. The battery cells "remember" the required energy requirements. This results in a voltage drop – and the energy quantity of the battery is permanently reduced. In practice, this means that the user has a reduced capacity with a shorter runtime.
LiPo – Lithium polymer battery
Nominal voltage of 3.7V / cell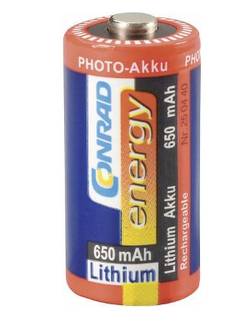 LiPo batteries are more thermal, mechanical and electrically sensitive than other batteries. The smallest damages, too high or too low temperatures, deep discharges and overcharges damage the cells and lead to the complete destruction of the battery. Polymer batteries can inflate when overloaded – and therefore need to be charged with special cables or chargers. They are easy to use and last for a long time when used correctly.
Common areas of application of the rechargeable battery type are in model construction, in power tools in the professional sector and in vehicle technology.

NiCd - Nickel Cadmium rechargeable battery
Nominal voltage of 1.2V / cell
Their low internal resistance facilitates the supply of high currents. This is why they are increasingly used in modeling and high current applications. They also offer high thermal resistance. To prevent deep discharge, the battery must be charged at a residual voltage of 0.85 to 0.9 V. At the moment, the application area of NiCd accumulators is governed by the battery law. This means that only emergency and alarm systems, emergency lighting and medical equipment may be operated.
NiMH - Nickel Metal Hydride Battery
Nominal voltage of 1.2V / cell
This type has a higher energy density than the NiCd version. The rechargeable batteries are sensitive to thermal and mechanical influences. Incorrect polings and too frequent deep discharges drastically shorten the life of the battery. They are not suitable for use below the freezing point.
Mobile devices with constant power consumption often use NiMH batteries.
Other properties of accumulators
Each battery has nominal capacity. They always refer to a specific discharge current. The capacities and thus also the running times of a rechargeable battery decrease continuously and depend on the respective battery type.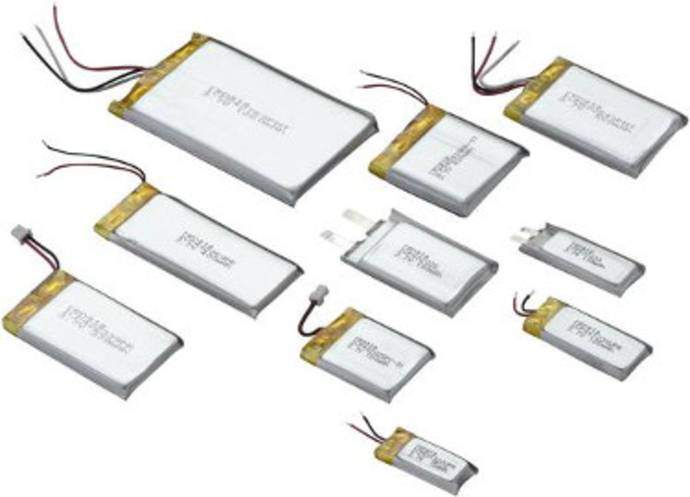 If a battery is not used for a longer period of time, the stored energy decreases over time. The level of self-discharge depends on age, type and storage temperature. Temperatures from 10 to 30 degrees Celsius are recommended for optimal long-term storage. Relative humidity should not increase above 50 percent. Long-term storage batteries must undergo five full charge cycles at least once a year to avoid damage to them. New accumulators also reach their full potential only after five successful charge cycles.
Due to the economic differences with normal batteries, accumulators are often used for electrical devices that are frequently used and do not have a permanent connection to the mains. Modern smartphones, notebooks, tablets and battery tools are powered by Li-ion batteries.
Each battery has an internal resistance. This affects the performance of the battery. Through the internal resistance, devices that require a voltage of 1.5V can be operated without any problem by a rechargeable battery with a nominal voltage of 1.2V. The reason for this is the constantly decreasing operating voltage in a battery. Instead, the internal resistance keeps the voltage of the rechargeable battery constant at 1.2V. As a rule of thumb, the greater the internal resistance, the higher the voltage.
FAQ and purchase criteria for batteries
Capacities
The battery capacities differ in different runtimes. The higher the specified capacity, the longer the runtime.
Can a battery be charged incorrectly?
Yes. Inferior chargers can damage the battery. Optimal chargers have control LEDs, a stand-alone switch-off mechanism and temperature sensors.
What was a "deep discharge"?
If the deep discharge occurs, the cells are reversed with the smallest remaining capacity. Deep discharges can completely destroy battery cells and render them unusable. Recharging with a special charger can regenerate the function of the battery cells, but usually not 100 percent.
Does the temperature need to be observed during charging?
Yes, the batteries must not become hot during the charging process. If the temperature rises to 60 degrees Celsius or above, the accumulator is defective or overloaded.
This text is machine translated. About battery special sizes What was the battery and how did it work? Which types of batteries are the most common? Other properties of accumulators FAQ and purchase criteria for batteries ...