This text is machine translated.
Knowledge of radio modules
What types and types of radio modules are available?

Radio Module Purchase Criteria – What's it all about?

FAQ - Radio Module Frequently Asked Questions

Conclusion: You will find the suitable radio module
Radio modules are electronic modules that can transmit switching and control signals, status or fault messages as well as data wirelessly via radio signal. They consist of at least one transmitter and/or receiver. Modern radio modules work almost exclusively with digital signal protocols, which are largely interference-proof and also permit data encryption. Depending on the radio and antenna technology, ranges between 30 and over 1,000 meters can be reached in the open.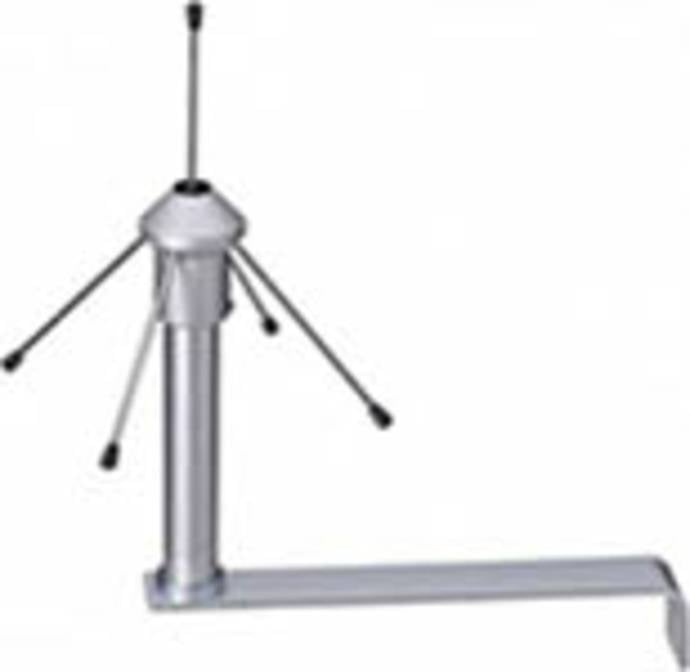 What types and types of radio modules are available?
In principle, the functionality of radio modules can be divided into four versions: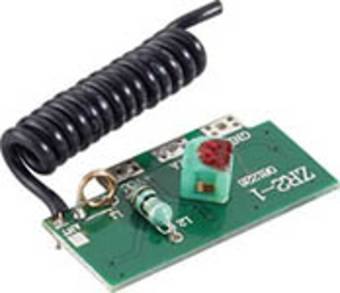 Radio receiver with switching outputs
Used for remote control of electrical consumers. These can include gates, barriers, heating and air conditioning systems, as well as exterior lighting, machinery and pumps. In principle, any switching operation can be carried out remotely, which is also possible locally.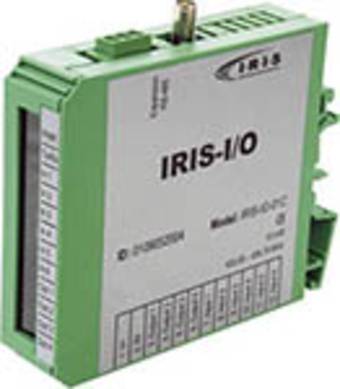 I/O radio module
I/O radio modules have both inputs and outputs and combine the functionalities of radio transmitters and receivers in one system. With only one radio link, systems can be monitored and controlled. In some cases, not only digital but also analogue inputs are available to enable sensor and limit values to be transmitted.
Radio modems
Radio modems transmit RS-232 or RS-485 signals wirelessly and bi-directionally. They enable easy connection of device interfaces and communication over further distances.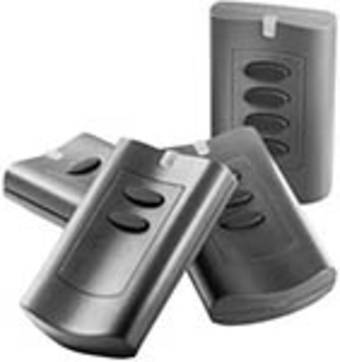 Radio tansmiter
Have one or more inputs. Depending on the configuration, they send a status message to the radio receiver if a corresponding signal is present or missing at the respective input. This allows, for example, to monitor technical systems that are not constantly staffed. In the event of a fault, the radio module sends a corresponding status message to the receiver. Other areas of application include alarm messages and confirmation of mechanical processes via contact switches, for example, whether a gate or barrier is open or closed or whether a remote-controlled switching operation has been carried out correctly.
Radio modules intended for on-off switching operations have a number of relays corresponding to the number of channels. They switch electrical consumers via one or more potential-free contacts, depending on the version with a momentary or switching function , or with selectable switching duration via a timer.
GSM radio modules use the existing mobile radio networks with the frequency ranges 900/1800 and 950/1900 MHz. They work with a commercially available SIM card, as it is used in mobile phones. In principle, there is no restriction on the radio range as long as GSM network coverage is available at both the transmitter and receiver locations.
Radio Module Purchase Criteria – What's it all about?
GSM radio modules are available if control systems and switching commands are to be carried out over a distance of more than approx. 1,000 meters. For example, even when you are abroad, you can receive fault and status messages as SMS messages on your mobile phone. Conversely, it is possible to send switching commands from your mobile phone or smartphone from any distance, for example, to open or close gates and barriers.
Parallel monitoring and control is possible with I/O radio modules. They are particularly suited for machine and plant control in industrial environments. Its flexibly configurable inputs and extensive functionality enable more complex control tasks to be carried out wirelessly and with high reliability and security. I/O radio modules can not only work in pairs, but can form a radio network of several modules.
For simple and non-safety-critical applications, low-cost, unidirectional radio modules are usually sufficient. This is especially true if the action triggered remotely can be observed, for example opening a gate. Unidirectional radio modules do not provide feedback as to whether the radio signal has reached the receiver and has been correctly identified.
Higher-quality radio modules are designed on both sides as transmission and reception units. These so-called transceivers can confirm a correctly received radio command of the transmitter by sending a corresponding feedback signal. The user thus has the assurance that the radio command has been received and can – in the event of negative or non-acknowledgment – repeat the procedure or investigate a possible fault.
FAQ - Radio Module Frequently Asked Questions
How safe are radio modules to prevent unauthorized access?
Modern radio modules work with change codes that are constantly changed, in principle comparable to the domestic garage door radio control or the door opening in vehicles via the radio key. I/O radio modules and radio modems communicate over a digitally encrypted connection. Their interference and manipulation security is therefore relatively high.
Is an external antenna required for radio modules?
Simple radio modules with a short range usually have transmitter and receiver antennas installed firmly on the circuit board or in the housing. Far-reaching radio modules use remote antennas, which can be mounted at suitable places with suitable antenna cables. The possible installation outside of buildings can increase the range considerably.
In which frequency ranges do radio modules work? Are there any ongoing costs for radio use?
Modern radio modules use the intended frequency band in the range of 433 MHz. This frequency range can be used free of registration and charges for approved devices. GSM radio modules use the frequency ranges 900/1800 and 850/1900 MHz. You will need a SIM card that may incur one-time or ongoing charges, depending on the cellular or data plans of the wireless service providers.
Conclusion: You will find the suitable radio module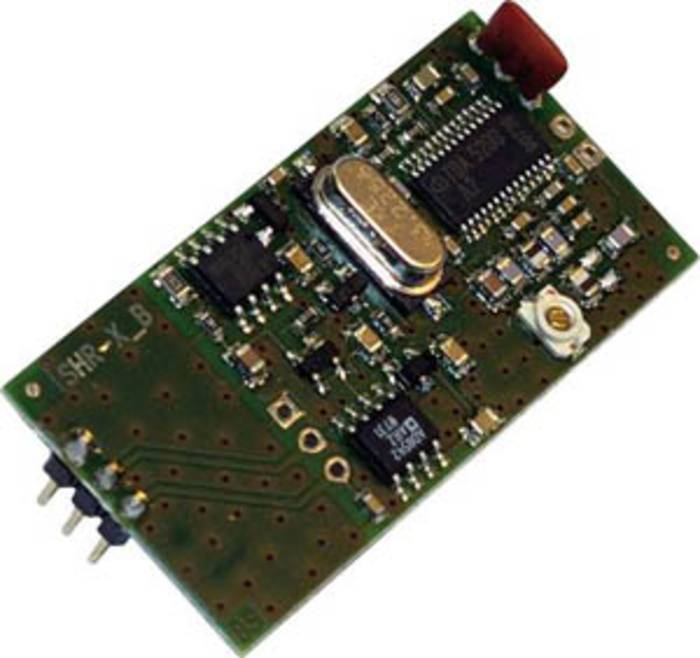 If you need to switch several consumers, we recommend purchasing a multi-channel radio module. This is not only cheaper than buying several separate radio modules, it is also sufficient for a radio remote control or a single transmitter module.
Radio modules with bidirectional communication should be used for safety-critical applications. You confirm correctly received switching commands.
If sensor values and switching states need to be monitored, I/O radio modules are the right solution. Such radio modules also allow the installation of a radio network in order to be able to monitor and control more complex systems. I/O radio modules also allow monitoring of previously programd limit values at their electrical inputs.
A possible alternative to I/O radio modules is radio modems if the plant or machine control has a serial interface. They transmit the communication protocol unchanged by radio and thus enable a complete control. From a functional point of view, they act like a long interface cable, but without its restrictions on the maximum length. The installation is therefore very simple.
For test and development purposes as well as for range tests, so-called evaluation or starter kits are available for some radio modules. They contain all the components to build a functioning radio link, as well as the necessary software and detailed technical documentation.
Practical advice
When specifying the maximum range, note that these are values that apply to optimum conditions. This means that there is a clear line of sight between the transmitter and the receiver, and the environment is largely free of radio signals that are located on a similar frequency band.
In practice, this will only be the case in rare cases, so it is advisable to plan a safety margin for the range when assembling the individual components.
If GSM radio modules are used, it is advisable to check beforehand whether there is sufficient network coverage at the intended location of the receiver or transmitter. Special GSM directional antennas can ensure better reception in borderline cases.
This text is machine translated.     Knowledge of radio modules What was a radio module? What types and types of radio modules are available? Radio Module Purchase Criteria – What's it all about? FAQ - Radio Module...