This text is machine translated.
Smartphones: The constant companion in everyday life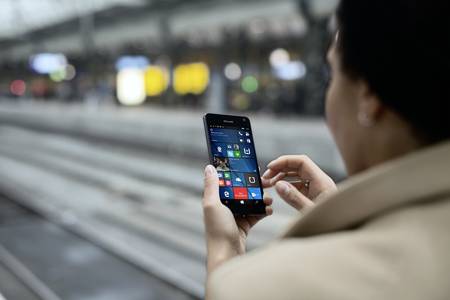 Smartphones have become indispensable companions for everyday life and work. Whether for communication, entertainment in between or for taking pictures and videos – the Smartphone offers all functions and fits smoothly in a trouser pocket.
Design and application of smartphones

What was to be observed when purchasing a smartphone?
Design and application of smartphones
Smartphones are made up of many different components , each with as little space as technically possible. However, they are very similar in function and structure to their larger counterparts, which are installed in notebooks or desktop PCs, for example.
Processor
The switching center of the mobile phone is the SoC processor. SOC stands for System-On-A-Chip . . This chip not only contains the main processor (CPU) of the smartphone, but also all wireless and storage controllers as well as other components such as audio processors and interfaces, thus forming the heart and backbone of the device.
Similar to notebooks and PCs, there are different performance processors. Liquid display in normal operation creates almost all smartphones, but if you want to play complex games, edit images more unusual or use your private device professionally, it is worth the investment in a higher-priced model.
A processor greatly benefits from the memory attached to it. Also called RAM, this holds temporary files, which can be accessed immediately. The larger this is, the more the processor can store there. This allows more apps to be kept open at the same time and ensures a smoother operation.
Radio equipment
The radio equipment of a modern smartphone includes a multitude of different standards, which serve to communicate the mobile phone with the outside world. For fast Internet connection at home and hotspots, a WLAN module is on board, while the data connection is processed on the move via mobile phone.
Mobile telephony
in mobile communications is distinguished between different radio standards. UMTS, also known as HSPA, is the third radio standard 3G . However, with the exception of some cheaper devices, most devices also support the current fourth generation 4G, LTE standard. This allows significantly higher transfer rates as well as overall better network coverage.
Bluetooth
also comes with a Bluetooth radio chip to communicate with accessories or other mobile phones. Bluetooth is particularly popular with audio devices such as headphones, mobile speakers or hands-free systems.
Learn more about the Bluetooth standard
NFC
NFC support has also become widespread in recent years. Near Field Communication is based on the proven RFID technology and enables fast, secure data exchange over very short distances . It enables you to pay with your smartphone in the supermarket or simply exchange data between mobile phones.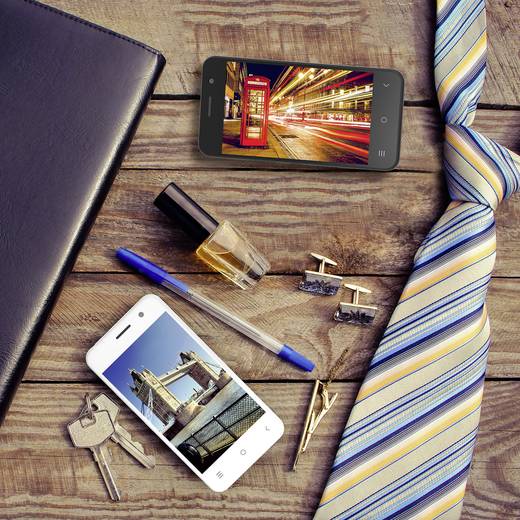 GPS
also includes radio technology, the tracking systems that smartphones have on board. While the American GPS is a common term, many smartphones can also determine their position via the Russian satellite system GLONASS.
Memory position
To permanently store files, they are written to the internal memory. This includes installed apps, downloaded music and shot images. More and more is always better – modern smartphones therefore offer more and more storage space. If the internal memory is not sufficient, some devices have a microSD card slot. A small memory card can be inserted in this, which extends the available memory by up to 200 GB again, so that all important data can be accommodated.
SIM card
Right next to the microSD slot is most of the SIM card slot. The SIM card of the provider is placed in this. Some smartphones offer the special feature that the microSD slot can also be occupied alternatively with a second SIM card. This makes the smartphone simply a dual SIM mobile phone with which you can simultaneously call two different numbers. Thus, a device can serve as both a work and a private mobile phone at the same time.
Display
The smartphone is operated naturally via the touchscreen display . The displays usually have a resolution that is very high for their size, and as a standard, Full HD has become established. However, some top-of-the-line models still surpass this and offer up to WQHD or even 4k resolution . The size of the display is also mainly different – it usually ranges from 5 to 6 inches.
Camera
With regard to the cameras, many devices are very different. While most devices carry an acceptable main camera, mobile phones with two or more megapixel cameras are fully in trend. The second camera does special tasks, which either extend the camera with special functions such as depth of field or particularly good black and white recordings or works independantly and offers a wide angle lens . . This allows you to take very special pictures with dual cameras.
What was to be observed when purchasing a smartphone?
Usage
The most important decision criterion is the desired purpose. If the use is desired for children and young people, a more favorable model is sufficient, which covers the most important functions and nevertheless meets the current trends.
Even in private use, the decision depends on how the mobile phone is used - are notebook, tablet or PC still available or should the new smartphone replace all these devices?
If the device is also to be used in the professional field, it is advisable to assess exactly what it is used for. Do you need a lot of space? Do you need the dual SIM function?

If the device is used in the outdoor area, you should select correspondingly robust covers or even an outdoor smartphone. This means that the smartphone is well protected even on the construction site .
Operating system
The choice of the operating system is important. The decision lies between Apple's iOS , which is also used only on the in-house iPhones and Google's Android , which is by far the most widely used and is installed on almost all other devices.
But many Android smartphones differ in version and proprietary interface. The devices are always delivered with a current version of the operating system . Android One devices run on Android only and get Google update warranty, while many manufacturers use their own versions of the operating system with their own user interfaces and provide updates themselves.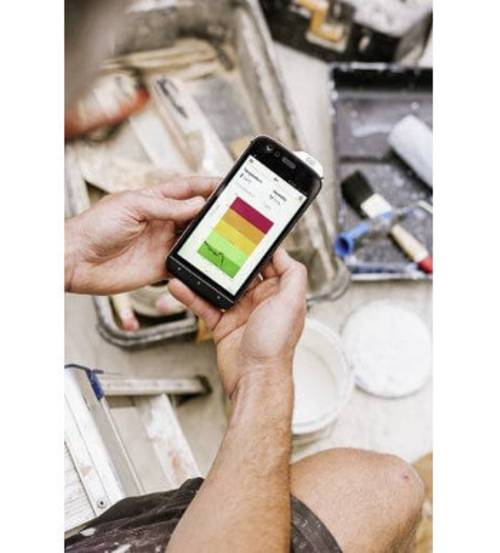 Suitable display size
Next, the size of the display should be taken into account. Phablets with around the 6 inch display size are more comfortable to use, but do not fit in every pocket or hand. They can therefore be a little awkward.
On most mobile phones, the display is slightly smaller by about 5 inches. The current trend toward borderless displays is a little more effective, but it is still worth considering the dimensions of the mobile phone and the display when making a purchase decision.
Smart accessories for your smartphone: View and screen protection
Protect your smartphone from unwanted side-to-side vision with a privacy screen. Our 3M product finder will guide you to the right protection for your product with just a few clicks.
Bottom line
Mobile phones are now becoming absolute all-rounders and are replacing even small digital cameras and the notebook from time to time. Most smartphones are equipped with Google's Android, and in their design they differ in particular with regard to their special equipment such as second camera, particularly large RAM or processor power.
This text is machine translated. Smartphones: The constant companion in everyday life Smartphones have become indispensable companions for everyday life and work. Whether for communication, entertainment in between or for taking pictures and...