Solar Garden Lighting, Solar Decorative Lighting
This text is machine translated.
Luminaires convert solar energy into electrical current for illumination. This is practical for outdoor use, because solar lights do not need a socket in the vicinity and also no battery. They can be used flexibly as bright light sources or as decorative lights for colorful accents on terraces, in flower beds and even swimming on garden ponds.
Useful information about solar garden lights
How do solar garden lights work?

How are garden lights installed?
How do solar garden lights work?

Solar lamps consist of the actual lamp with illuminant and a solar module for the power supply of solar radiation. In addition, accumulators are used for the storage and time-displaced release of the energy for the light operation. The solar module acts as a solar collector and converter, which means that it converts the photovoltaic radiation energy of the sun into electrical current. Since the outdoor lights should usually only light up at dusk, the electrical energy is not used directly, but is stored. For this purpose, solar lamps have accumulators, short accumulators.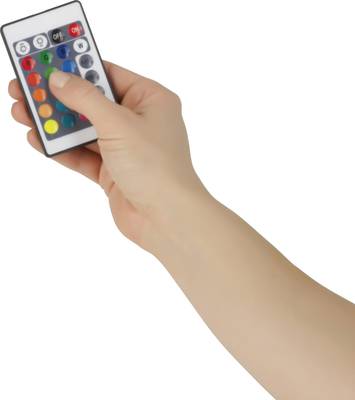 Solar lamps have different options for switching on the light:
·Simple solar lights have twilight sensors that detect when it gets dark or cloudy weather conditions make visibility difficult. If the light intensity falls below a certain level, such lamps will start to light up until their battery is empty and can again absorb the energy of the sun the following day.
·Solar lamps with twilight sensors can also be equipped with motion detectors, so that they only light up when it is dark and someone approaches to whom they are supposed to light the path. The start-up switching via motion sensors saves energy and is practical if you do not want your outdoor lighting to burn permanently, for example under bedroom windows.
·Manual controls are carried out either by hand on switches or with a remote control. In order to switch on a solar lamp, it must of course have 'filled with sun' before, because switching on does not work with an empty battery. The other way around, you can make a solar lamp with a switch or remote control, even if it is dark and the twilight sensor would automatically switch to continuous operation without your having to do so.
Also by remote control rotating color changes, atmospheric adjustments of the light color, light intervals and possible flicker effects are controlled. The remote control also saves one or other getting up in a comfortable round and is also particularly practical in difficult accessible areas.
Practical tip:
The tap-on function for manual control of lamps is very modern. You only need to touch the lamp briefly with your bare hand in order to control its lighting functions. This technology is usually used in lamps with LED bulbs and large surfaces, because they become less hot. In the special features filter, you can search specifically for lamp models with tap-on function.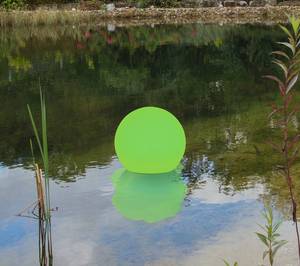 Note: Manual options to influence the lighting behavior are important if you do not want the solar lamps to illuminate your outdoor area every evening, starting with the dawn.
Garden lights are designed for outdoor use, as they are designed to be weatherproof in their design. Some are even suitable for pond lighting because they are floating and sometimes completely waterproof. However, caution should be exercised when using floating garden lights in chlorinated pools, as chemical water additives can attack the lamp holders!
How are garden lights installed?
All in all, the installation of solar lamps in outdoor areas is very simple, because no cables need to be laid and they can flexibly align solar lamps in almost any location.
·Garden lights on mirror bases are simply rammed into the floor. The same applies to most radiators, some of which can be precisely aligned with swivel arms.
·Standing lights are usually on smooth surfaces such as tables, but also on the edge of the path, in the grass or on beds.
·Hanging lights usually have a handle that hangs on trees, hooks and similar projections.
·Gutter lights have a clamping device that is simply clamped into the metal of the gutter or, in particular, secured at high altitudes with additional wind generation with screws.
·Floating garden lights can be driven mobile on water surfaces or fixed with a separate fixing.
Search tip: Solar lamps for wall mounting on the outside can be found here.
A sunny location is important for the solar module so that the solar cells can absorb enough energy during the day. If there is shade at the direct installation location of the garden light, a lamp model with a short cable between the lamp and the solar panel often helps to position it a little further with sunlight.
Practical tip:
If necessary, the solar modules must be cleaned from time to time so that they can absorb the full energy despite dust and similar deposits in the garden.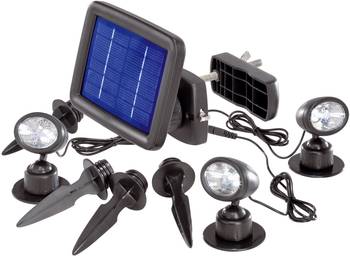 Why is my solar lamp not lit?
If the lamp is not technically defective, there are several possible causes: With new lamps, a protective sticker is sometimes placed over the solar field, which must be removed first. The sun's rays must have sufficiently charged the battery before operation. Otherwise, the lamp has no energy to light up. Many solar lights also only work in darkness, because the integrated twilight sensor switches off the lamp in case of too much external light to save energy. Solar lamps should not be positioned too close to other light sources, because they are weak or not at all when there is too much brightness around them.
Why should special lamps be used outdoors?
Outdoor lamps are weather-resistant, for example, protected against wet conditions. Only use lamps that are approved for outdoor use to prevent corrosion and short circuits.
What was the output per bulb?

The output is indicated for each bulb, as some decorative lights are offered in sets with several bulbs. The overall performance would not be meaningful here. In addition, due to the limited angle of opening of this type, several lights are often used in a lamp, in particular in the LED segment, so that, for example, a LED ball lamp can provide a total of full illumination.
Is there intelligent control for outdoor solar lights?

Yes, however, in this category you only have the simple lamps, which in some cases have a radio control. An outdoor intelligent lighting system with multiple control options and hybrid power supply via solar drive and cable can be found here in our shop
This text is machine translated. Luminaires convert solar energy into electrical current for illumination. This is practical for outdoor use, because solar lights do not need a socket in the vicinity and also no battery. They can be used flexibly...