This text is machine translated.
Apart from the soldering iron or soldering station, the soldering tin is one of the essential tools for soldering. It is used to establish a material-positive, solid and conductive connection between metals. Please find out in our guide which types of solder are available and what you need to pay attention to when selecting them.
About solder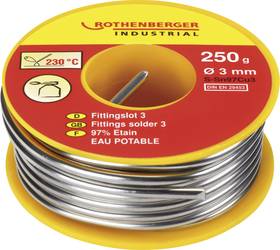 Different types of solder
Our practical tip: Do not overheat solder

Buying criteria for solder - what's important?

FAQ - Frequently Asked Questions about solder
Solder, known as solder in technical terms, is a metal alloy that can be used to connect metallic components together. For this purpose, the alloy is melted at the soldering tip of the soldering iron and placed between the metal parts. This process is called soldering. The melting temperature of the solder must always be lower than the melting temperature of the metal parts to be connected so that the latter does not also liquefy under the heat effect. Soldering differs from welding, in which the metals to be connected are also melted. Ideally, solder can be used to establish a solid and corrosion-resistant connection between metals that can conduct electricity and heat.
Different types of solder
Solder is made up of different metals in different parts. It is often lead, tin and zinc, but also silver or copper. Tin is usually the largest component, so the term solder has established itself in colloquial terms. The type and ratio of the metals contained in the solder determine how high or low the melting point of the solder is. In addition, they are responsible for stronger or weaker conductivity and stronger or weaker protection against oxidation and corrosion.
Depending on the melting temperature, a distinction is made between soft solder and hard solder. If the melting temperature of the solder is less than 450 °C, it is a soft solder. Soft solder is used primarily for soldering electronics, as electronic components are usually quite sensitive. Soft solders are also used to connect metals with low melting points such as tin, zinc or lead. Normally, the melting range of soft soldering is between 180 and 250 °C.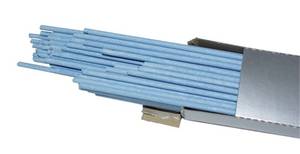 A hard solder is used when the melting temperature of the solder °is above 450 C. Hard solder joints are more stable and stronger than soft solder joints and, due to their higher melting range, withstand thermal loads better. For soldering gas pipes, for example, Hartlote is even prescribed.
The exact composition of a solder and its properties can be seen on the packaging using various information.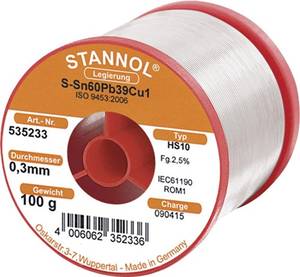 Diameter: Solder is available in different versions, for example as a roll with wound-up solder. The diameter indicates the strength of the solder wire. The smaller the diameter, the easier it is to dose the amount of solder. For this reason, solder wire with a small diameter is very suitable for soldering small components and is a good choice for solder catcher.
Composition: The packaging of the solder usually contains a coding which gives information about the metals contained and their respective proportions. The structure of such a coding is always the same: First the element symbol is followed by a digit indicating the percentage. The code "Sn60Pb39Cu1" means dissolved: 60% tin, 39% lead and 1% copper.
Flux type: Flux is added to the solder to improve its flow and spread. It reduces the surface tension of the solder, removes oxides on the surface and protects against oxidation during soldering. Flux for soldering applications is specified precisely. Today, some people still meet the specifications according to DIN standard 8511, whereby since 1994 the number coding according to standard EN ISO 9454 applies. The old scheme according to DIN 8511 works as follows: The letter F indicates that flux is contained in the solder. The second letter refers to the material to be soldered, a heavy metal (S) or a light metal (L). The third letter stands for the soldering process: H for brazing, W for soft soldering. The type of flux and, therefore, the corrosion behavior of the flux is indicated with the last digit. In terms of wording, the coding "F-SW 34" means "flux contained, suitable for heavy metals and soft soldering, flux type: 34 = non-corrosive". According to ISO 9454-1 this corresponds to the formula "2.2.3" (flux type 2 = organic, base 2 = insoluble in water, activator 3 = not based on halogen).
Our practical tip: Do not overheat solder
A good solder spot can be recognized by its flat curved, shining surface, at least if it is lead-containing solder. To obtain such a solder, do not overheat the melted solder. If the solder joint is evenly coated with the solder, remove the soldering tip immediately and let the solder solidify. During this time, the soldering joint must not be subjected to vibrations.
Buying Criteria for Solder – What's it all about?
The purpose of the application determines the choice of the right lot. For example, if you want to solder metals with a low melting point, you must select a soft solder with a composition that has an even lower melting range. Use Hartlote if the connection is to be particularly stable and the melting temperature of the parts to be connected allows it.

Solder is available in various versions, for example as a coil, coil, roll, pen, rod, triangular rod or paste. Thin solder wires are well suited for particularly small solder joints. They melt quickly and form a uniformly flowing drop. For soldering larger areas that require more solder, rods with different thicknesses can be used. They can be used to quickly apply a sufficient quantity of material.
In order to establish a firm connection, the quality of the solder plays a major role. It should not only have a high electrical conductivity and thermal conductivity, but should also be easy to process ("pull") and be as corrosion-free as possible. It is important to pay attention to the type of flux used, because some types of flux corrode very strongly, so that residues must be removed. If you use a non-corrosive flux, you can save yourself the work. No Clean Flux (no-residue flux) is the ideal choice, especially in the electronics sector.
FAQ – Frequently Asked Questions about solder
Is lead-containing or lead-free solder better?
Lead-containing solder has the advantage that it has a low melting temperature. It already melts at 180 to 190 °C and is a good choice if metals with low melting point or particularly sensitive components are to be soldered. However, the use of lead-containing solder is no longer permitted without restriction, as environmental pollution should be avoided. Lead-free solder is a good alternative, but has the disadvantage that it only °melts at higher temperatures (from 217 C). Accordingly, the upper temperature limit of the components to be soldered must be observed. The lot you ultimately use depends on your personal preferences and the application you use. Water pipes, for example, should be soldered with lead-free solder. It is important to know that lead-containing and lead-free solder are not compatible with each other. If the wrong solder is used, the connection may become loose.
What tools and extras are required for soldering?
Soldering requires a soldering iron and solder. A dispenser for the coil, a soldering sponge or a third hand can also be used as a holder as helpful extras. Alcohol swabs or small brushes for removing solder residues are also practical.
This text is machine translated. Apart from the soldering iron or soldering station, the soldering tin is one of the essential tools for soldering. It is used to establish a material-positive, solid and conductive connection between metals. Pleas...