This text is machine translated.
In machines, power is often generated using rotating motors. So-called speed controllers are used to set the speed and influence it if necessary. They are used to control devices or to monitor systems for which an exact or constant speed is important for their functionality. Was you interested in the speed controller and what to look for when buying, you can find out in our guide.
What was speed controller?

Types of speed controllers

Buying criteria for speed controllers - what matters?

Our practical tip: Observe clock frequency

FAQ - frequently asked questions about speed controllers
What was speed controller?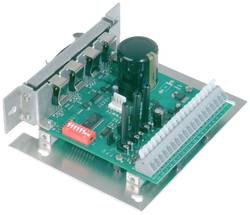 Speed controllers, as well as speed controllers, belong to the drive technology sector and are used to adjust the speed of rotating technical components . They are part of controllable drive systems such as motors or geared motors , which can be found, for example, in fans, fans, blowers or pumps. In everyday use, there is hardly any differentiation between speed controllers and speed controllers, but technically speaking they must be distinguished from each other: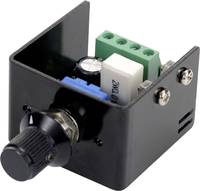 Speed controllers specify a speed, but do not check whether it is also reached. In the case of speed controllers, however, the torque of feedback is added. They specify a speed and at the same time ensure that it is reached and maintained. Speed controllers, such as those used in electric motors, are often equipped with sensors that permanently detect the speed. If the actual value deviates from the predefined setpoint value, a closed-loop speed control occurs in which both values are aligned. In this way, a constant speed can be ensured with varying loads. This is advantageous for electric drills, for example, which are supposed to provide an equally strong output when the quality of the wall changes. Speed controllers can sometimes also change the speed to a specific control signal . An application example for this is the remote control of model cars.
Types of speed controllers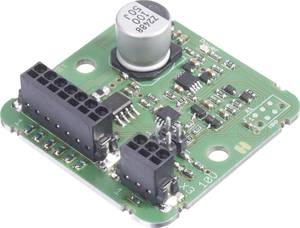 Speed controllers are available for different types of engines. For the control of an AC or AC motor (AC = alternative current), access AC speed controllers. DC speed controllers, on the other hand, are suitable for use in DC or DC motors (DC = direct current). Both types can be found in our online shop.
Speed controllers operate according to different principles. For example, they can be operated within a certain voltage range using transformers, frequency converters, sensors or an input control. Electronic speed controllers, which can continuously control the speed in AC motors, are often based on the so-called phase angle or phase section control, in which the current flow is controlled by a triac. This principle results in less power loss than is the case with circuits whose voltages are regulated by a resistor.
Speed controllers that function in this way can continuously regulate all single-phase motors that are used in small devices, such as induction, gap pole and universal motors. They should preferably be used as a power controller, i.e. used where the speed also controls the power. This is the case for fans or fans, for example, which produce less air flow at a lower speed: With lower ventilation, less power is used, which was ultimately saving power.
Speed controller purchase criteria – what is it all about?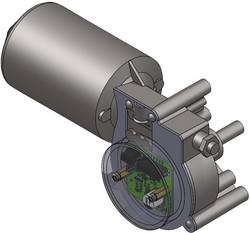 A speed controller must primarily be suitable for the respective application. The manufacturers often specify specifically with which device types a controller is compatible. It is important that you follow these guidelines.
Depending on whether you want to control a DC motor or AC motor, you can access an AC or DC speed controller. The so-called armature current (specified in ampere) plays an important role here. It is the measure of the electrical torque in the motor and increases in proportion to its mechanical load. The armature current takes the position of the main manipulated variable, because the speed depends on it.
In principle, it is also important to pay attention to the current carrying capacity of a speed controller, especially if it is operated permanently. Make sure that the value indicates the maximum permissible continuous current and does not refer to a current that the speed controller can only tolerate once or for a short time. It is recommended to calculate a certain "buffer", i.e. to select a speed controller that is somewhat more resilient than necessary. The reason for this is that the operating conditions cannot always be reliably predicted.
The design and mounting options (surface or flush-mounted) should also be taken into account. There are speed controllers in the form of open or semi-open modules and those that are completely installed in housings, which are mostly made of plastic and are occasionally equipped with a switch. If sensitive electronics (e.g. a transformer) are installed in the housing, a suitable protection class must be observed. High-quality designs are rated to IP54 and keep dust and moisture away from the electronics.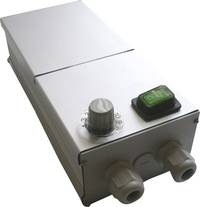 Some speed controllers also have a connection for accessories or a connection for other consumers. Useful accessories can be, for example, an air flap or a lighting unit. When connecting several consumers, a certain reserve load should be taken into account.
Our practical tip: Observe clock frequency
The clock frequency (specified in Hz or kHz) can be an important purchasing criterion. In very simple terms, it indicates the working speed of a speed controller. A high clock frequency is often accompanied by a quietly operating motor. If it turns out lower, a humming sound may be noticeable. The frequency of a speed controller depends, among other things, on the motor itself.
FAQ – Frequently asked questions about speed controllers
Can a dimmer for low voltage lamps replace a speed controller for controlling an AC motor?
No. Dimmers for low-voltage lamps with inductive transformers are similar to speed controllers, but have a higher minimum output voltage. This is due to the fact that a certain amount of brightness should still be available when the light is completely darkened, so that the impression that the lighting is switched off is not inadvertently created. For speed controllers, too high a minimum output voltage is not appropriate as it would prevent the motor from entering the lower speed range. The use of a dimmer could lead to premature wear and, in the worst case, to a short circuit in the motor.
Are infinitely adjustable speed controllers preferred?
Not necessarily. Infinitely adjustable controllers offer more flexibility, but at low speeds they produce an operating noise that one or another may find disturbing. This is not the case with transformer controllers. They work very quietly and can be used, for example, in ventilation systems located in bedrooms, libraries or other rooms where noise is not desired.
This text is machine translated. About speed controllers In machines, power is often generated using rotating motors. So-called speed controllers are used to set the speed and influence it if necessary. They are used to control devices or to ...