This text is machine translated.
What was stereo equipment?

What stereo systems are there?

What do you need to pay attention to when buying stereo systems?

Play Spotify through your stereo

Stereo systems with iPhone Lightning Dock

FAQs: The most common questions about stereo systems

Conclusion: So you can buy the right stereo system
What was stereo equipment?
Stereo systems belong to the group of audio playback devices and are also called hi-fi systems. A stereo system consists of several devices of sound reproduction, so at least one source component, which can be analogueue or digital, at least one amplifier and one loudspeaker. Stereo systems are used for private playback of music in high quality. Modern stereo systems play back cassettes, CDs, DVDs, vinyl, MP3, radio and web radio and possess numerous functions such as a USB-interface, WLAN, Bluetooth or an Apple docking station. Stereo systems have various amplifier components including receivers, equalizers, full and pre-amplifiers. The loudspeaker components usually include active or studio loudspeakers, subwoofers and headphone connections. Stereo systems are available as compact systems, hi-fi tower or, recently, as digital minimum systems, also free-standing or for mounting on the wall.
What stereo systems are there?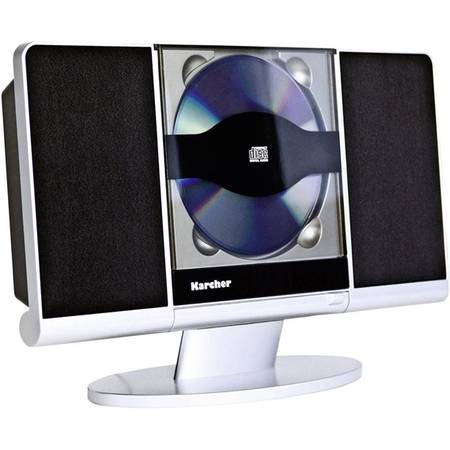 Stereo Systems
Stereo systems consist of several components: The main unit with source components such as CD or cassette deck and radio function, the loudspeakers and the subwoofers. Often used to be available as Hi-Fi towers, Conrad now offers attractive versions with different functions and in different sizes and compositions.

Compact systems
Compact systems combine the various components of sound reproduction in one device. Modern compact systems, in addition to the conventional source components such as CD deck, radio function and possibly record players, often have modern interfaces for the playback of digital music such as a USB connection or an iPhone docking station.

Compact systems for wall mounting
Some of the modern compact systems offer space-saving wall mounting.

Digital minimum system
A computer or smartphone is the source for digital minimum systems. This is connected to active loudspeakers or speakers with a D/W converter.
What do you need to pay attention to when buying stereo systems?
| | |
| --- | --- |
| Playback sources | Analogueue (vinyl, cassettes), digital (CDs, DVDs, MP3, etc.) |
| Playback formats | CD, DVD, WAV, WMA, MP3, MPEG4, JPEG |
| Sound | Active speakers, studio speakers, subwoofer |
| Interfaces input/output | Bluetooth, jack, HDMI, USB, NFC, LAN, antenna |
| Specification | Color, size, wall mounting, manufacturer |
Play Spotify through your stereo
Spotify® Connect provides the ability to play Spotify through multiple connected devices, such as the Wi-Fi speakers on a stereo system. Accessories required: A smartphone or tablet with the latest version of the Spotify app and a device that supports Spotify or has the app. By connecting both devices to the same WLAN and then to each other, Spotify can now be played from both sources. A stereo system with the Spotify® Connect feature combines the benefits of both sides: The excellent sound quality of the stereo system and Spotify's endless selection of music.
Stereo systems with iPhone Lightning Dock
IPhone Lightning Dock lets you charge and sync iPhones using Lightning Connector technology. The iPhone is inserted upright in the docking station, which has an audio output via headphones or active speakers. If you are looking for a stereo system with integrated iPhone dock, you will find pioneer X-CM42BT-K. multi-functional stereo system In addition to the practical iPhone docking station on the top, this compact Hi-Fi system also offers the option of streaming music wirelessly via Bluetooth. State-of-the-art Bluetooth technology such as BT Auto Connect and BT Standby ensure comfortable usability. The iPad and other MP3 devices are conveniently connected via USB cable. Another highlight of the system is its compatibility with the free pioneer wireless streaming app for iOS and Android.
Practical advice
In order to get the best sound from your stereo system, it is recommended to set up the loudspeakers correctly. Room acoustics play an important role in this. The best sound is always produced when the loudspeakers and the receiver are located in an equilateral triangle – in order to generate this effect, the listening distance should correspond to the distance of the boxes to each other. Depending on the size of the room, the size of the so-called stereo triangle has an enormous influence on the sound quality. In rooms with a small side length, the sound image becomes clearer, but also less spatially. The stereo system achieves rich and spatial sound if the loudspeakers are distributed over a larger side length and the triangle is correspondingly enlarged.
FAQs: The most common questions about stereo systems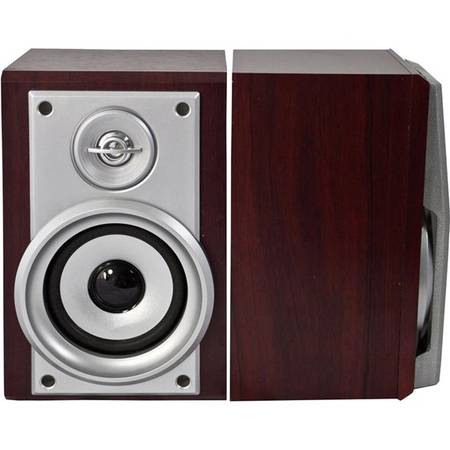 Which stereo system is best suited for classical music?
Especially for lovers of classical music or also for jazz fans and friends of electronic music, an excellent playback quality plays a decisive role in the choice of the playback device. However, it doesn't always have to be a large hi-fi tower with countless components. Many of the space-saving compact systems can also fulfill the hearing expectations of true music lovers, especially at low volume and in smaller rooms. In addition to the advantageous space savings, many modern compact systems are also network-compatible. These stereo systems play music from the home network, from the smartphone, from streaming services or via the web radio. Alternatively to the new purchase: If the sound quality of an affordable all-in-one system does not meet your requirements, these can be upgraded with high-quality speakers.
What was a stereo system?
What was meant to be able to use your stereo system depends entirely on your listening preferences and expectations. A mobile system should be compact, robust and transportable. However, if the stereo system remains in one place, the size plays a rather smaller role. The most important thing is that the system can play your desired media. Do you listen to analogueue music tracks such as vinyl or cassettes for the most part or do you have a large CD collection? Do you hear a lot of (web)radio or MP3 from your smartphone?
These and many other questions affect the question was what your stereo system should be able to do. Pay particular attention to the appropriate inputs and outputs, connections and available functions. Of course, a stereo system should also work as long as possible – a long warranty period of the manufacturer can thus also be an important criterion.
Conclusion: So you can buy the right stereo system
When you buy a stereo system, you should first of all adjust your criteria to your own listening preferences. Are analogue media a topic or should the stereo system work with Bluetooth or for MP3? Do you like to listen to web radio or do you want a lot of bass? But room acoustics also play a role, because not every speaker fits in every room. In addition, pay attention to the available connections such as HDMI and drives, for example for DVDs. USB and iPod connections can also be important parameters. Finally, the question of sound quality arises. Two active speakers are often enough for a successful close-up hearing, and perhaps not enough for a cinema experience with stereo sound. Finally, the purchase price, a compact or robust design and the manufacturer's warranty information have a decisive influence on the purchase decision.
This text is machine translated.     About stereo systems What was stereo equipment? What stereo systems are there? What do you need to pay attention to when buying stereo systems? Play Spotify through your stereo ...