This text is machine translated.
About Android Tablets
Tablets are particularly light and flat small computers with touch screen for flexible use at home, on the move and in the professional environment.
Android tablets come from a variety of manufacturers, because Google's operating system is an open platform, not an exclusive software for Apple devices, as with iOS. Android tablets are therefore comparatively cheap to buy.
Tablet devices offer great features. Was there anything to consider when choosing Android tablets and how to compare different models, the following guide explains.
The Android operating system

Typical usage scenarios for Android tablets

Purchase criteria for Android tablets
What was the tablet?
Tablets are thin, portable small computers with touch display.
In terms of usage, tablets are a middle way between smartphones and laptops/desktops:
Compared to smartphones, tablets have larger screens, was a benefit of reading, watching videos, making professional presentations, etc. Even the operability via the touch display is better with some applications and Internet pages with a tablet, since the buttons on the larger display are better to hit. In addition, many tablets can be operated without a SIM card, i.e. without separate mobile phone registration.
Compared to laptops and desktop PCs, tablets are lightweight. A tablet can be carried easily from A to B and is as well suited as a presentation screen as a larger PC. Because many programs today rely on touch screen-friendly user interfaces, tablets are increasingly making use of complex applications.
Tablets are not suitable for text-heavy tasks, because they do not have a mechanical keyboard. Writing a longer text on a touch screen is not fun. On some tablet models, keyboards can be plugged in as external devices. However, these are usually designed as flat as the tablet itself and do not provide enough buffer for the finger joints.
Practical advice
If you really only want to read electronic books, you can do this instead of using a tablet with a cheaper eBook reader, whose display is optimized for long reading. For more complex applications, however, there is no way to get past tablet and smartphone or laptop in the mobile sector.
The Android operating system
Android is an operating system for mobile devices - tablets, smartphones and netbooks. The two key buying benefits of Linux-based Android software are the large market share and low licensing costs associated with the purchase of Android devices on the operating system.
Tip: Android tablets are much cheaper than Apple's tablets. Apple
Together, Google's two market-leading mobile operating systems, Android and Apple's iOS, have a market penetration of nearly 100 percent in tablets. This means that developers use these two operating systems to program new apps. So there is a great chance that you will find an app for all your needs with an Android operating system via the Google Play Store.


Apps are small applications that are downloaded as software and installed on your tablet. The content selection in the apps is enough once across the daily routine: From weather and news apps, to ticket systems, navigation and hotel bookings, bank and stock exchange data, health topics, video media libraries such as Netflix, shopping apps such as Amazon Prime, to cooking recipes and garden tips, there is virtually no topic for which there are not already several apps.
Android versions & updates for the operating system
Android is available in various software versions, because it is an open development platform. An update closes known security gaps and adds new features and functions. For old Android operating systems, this effort is no longer worthwhile for the manufacturers at some point, so that no new updates can be obtained.
A tablet with an older version of Android still works without the latest updates, but you should consider doing away with sensitive applications such as bank and health insurance apps because of the missing security updates.
Tip: With some Android tablets, a new version of Android can be installed with a lot of technical understanding after deleting the old one. However, this step is risky, because if it does not work, nothing will work at all. If the experiment fails, you will have a total failure instead of a functioning older device and will inevitably need a new tablet.
Typical usage scenarios for Android tablets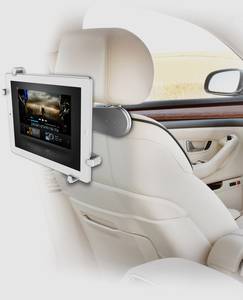 Entertainment & Media Usage
Many tablets are mainly used as entertainment & media playback devices such as online newspapers, music, movies & series. With the larger display, you can offer more user pleasure than the smaller smartphones. Moreover, the actual smartphones work independantly of such tablets as second devices. This means you can continue chatting with your smartphone, shopping online and organizing things while watching your favorite series on the tablet.
Search Tip: To view movies and series with a comfortable view on the tablet, there are various brackets and stands for the displays.
Tip: Choosing an Android tablet for media usage is critical to network capability. If you want to use your tablet mainly at home or at another fixed location with Internet access via WLAN, a WLAN interface is sufficient. If you are on the move more often and still want to receive the latest content from the Internet, a SIM card slot and a contract with a mobile service provider for several GB of monthly data volume is recommended for the tablet. For occasional use on the go, you can create a hotspot for WLAN use via your smartphone.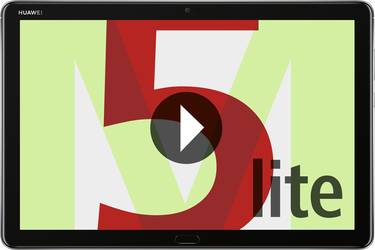 Communication and presentations
By default, Android tablets are suitable for receiving and sending emails. Also a calendar and a time display are always on board. Additional Messenger and Apps can be installed individually. Only a few tablets are suitable for telephoning. Alternatively, calls can be made with Internet services such as Skype.
Presentations require either a sufficient amount of internal storage or a connection to the Internet and an online cloud that makes the files available for demonstration. Most tablets are not used for writing, but for presentation only. Files are created on the laptop or PC and then transferred to the tablet's memory – either via a home network and WLAN or via physical slots such as micro-USB ports. Suitable tablets with HDMI connection are provided for playback on external monitors and projectors.
Work & Home: Remote control of smart home, databases and other applications
Android tablets are also suitable as a mobile user interface for smart home gadgets such as light control and intrusion detection systems, entertainment landscapes with several external devices as well as mobile database management in a professional context. If the software of the desired application supports the installed Android version, you can control your smart home comfortably with the tablet. Then remote access to device controls as well as centrally stored data can be achieved from the road via mobile Internet or within a WLAN network.
Tip: More and more companies are equipping their employees with tablets. These control order and cash systems in restaurants, for example, or serve as an easy and cost-effective alternative to laptops for field service activities. To manage an entire "fleet" of tablets in businesses, there are a variety of tools, including warehouse, transportation, and charging systems, that can safely store multiple tablets at once. Here you can find the charging and management systems for tablets and laptops in our shop.
Note: When selecting tablets for remote mobile access, be aware of the available Internet and network options
Purchase criteria for Android tablets
Before buying a tablet, it's worth looking at the model's specifications to compare different tablets. An overview of the technical data and functions as well as the description of the device and other downloads with information can be found on the respective product pages.
The following paragraphs explain the various features and functions of Android tablets and illustrate them with practical examples of usage.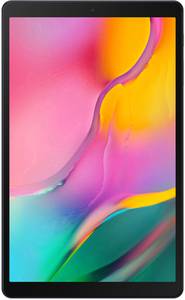 Display: Size and resolution
The optimal screen size depends on the application: Films and videos appear better on large screens, smaller devices can be transported more easily. Android tablets are available with screen sizes between 6.95 and 21.5 inches, with very different dimensions. One inch corresponds to 2.54 cm.
The resolution of the screen is important for the quality of the display of images, videos and films. Select the highest resolution possible if you want to use the tablet as a television replacement frequently. A smaller resolution is sufficient for pure office and administration activities.
Dimensions and weight
The height, width and depth of a tablet, as well as the weight of a tablet, are important information if you want to use the device on a mobile basis and need to carry it accordingly often. The external dimensions are also relevant for the selection of accessories such as protective films, carrying cases and holders.
Info: The outer frame of tablets is always slightly larger than the display.
System data
Processor
The processor defines the processing power of the tablet. As a rule, several processor cores (cores) are installed in a tablet. The Octa-Core processor uses twice as many processor cores as the Quad-Core processor. This makes the devices work faster because they can process more data at the same time.
In addition® to the processor types with their corresponding numbers of processor cores, there are various manufacturers and their processor series for Android tablets, such as ARM with CortexTM, HUAWEI with Kirin, or Qualcomm with Snapdragon.
Info: High processor performance is important if you want to switch between different apps more frequently or if you want to open several graphics-intensive applications at the same time with the tablet. Powerful processors are also essential for online games.
RAM
In addition to the processor type, memory is the second important criterion for the performance of a tablet. Memory caches files that are currently needed for processing. The more memory, the faster a tablet can process information from applications, apps, and background processes.
Battery life
The battery life is the number 1 selection criterion for tablets for mobile use.
If you are frequently on the move and do not have a charging option in between, you should choose one of the more expensive but also correspondingly powerful top models with long battery life.
If you use the tablet stationary, was it usually hanging at home or in the office directly on a charging cable, the battery life was less relevant.
Tip: You may still want to consider choosing the battery life at least so that you can continue to watch your favorite show or watch one or two movies without a direct power supply.
Info: Almost all tablets have a built-in battery and cannot be replaced. If the battery is empty and there is no power outlet in sight, power banks will help to temporarily eliminate the energy deficit.
Search tip: Android tablets are charged via standardized USB charging cable with power supply. Chargers and USB sockets can be found here.
Local memory locations
Info: Storage capacity is important if you want to use the device offline. Without Internet access, only locally stored files can be retrieved.
Memory size
The storage capacity provides information about the local storage space on the tablet device. On the one hand, the internal memory is occupied with system data and installed programs, on the other hand you can store your own files here, such as photos, videos and presentations.
Memory card slots
Memory card slots are card slots for extending the internal storage capacity by a replaceable memory unit, usually an SD card or micro SD card.
This memory expansion is very useful when you frequently need to transfer files to your tablet. Then you can assign files to an SD memory card on another device and simply insert them into the card slot of the tablet in order to carry these files ready to call.
For example, you could download a movie to the memory card and watch it on a longer train ride, regardless of the Internet reception.
Tip: For businesses that need to regularly populate a range of tablets with up-to-date information, removable SD cards are also a good alternative to exchanging data via network connection or Bluetooth.
Network capability
WLAN, Internet and telephony
Tablets with Wi-Fi are Wi-Fi enabled. This means that you can wirelessly join a WLAN network via wireless connection and send and receive data via it. If you are connected to your home router or to a public Wi-Fi hotspot with Internet access, you can surf the Internet with a Wi-Fi tablet. Public Wi-Fi networks can be found almost everywhere today: In railway stations, universities, hotels, shopping centers and also in cafés.
In the home network, the WLAN is often used to exchange data with the tablet. To do this, the files must be shared accordingly in the network.
Tip: Don't forget to disable unwanted file sharing before connecting to a public network. Often, different sharing profiles can be set in the settings for different types of networks.
If you want to be mobile online independantly of the networks of third parties with your own Internet access, you need a tablet in which a SIM card can be inserted for mobile phone participation.
GSM/ 2G, UMTS/3G, LTE/4G are mobile phone standards. They were introduced in ascending order in Germany and internationally. With every technological advance, more bandwidth was added for data transmission when using mobile Internet. The 5G standard will soon be introduced in Germany.
Not all tablets with SIM card slots for mobile phones are also suitable for making calls. Usually this is not bad, because you have a smartphone or a classic mobile phone, with which the telephone is easier to use than with the large tablet.
NFC/ Bluetooth
Near Field Communication (NFC) is a transmission standard for the wireless exchange of files over distances of 10 to 20 cm. This technology will be used internationally in the future, among other things, for non-contact payment processes. Both devices must be NFC-enabled for automatic data reconciliation to work. On older tablets, the NFC interface may be retrofitted as an adapter.
Info: Google in particular promotes Near Field Communication. Therefore, all Android smartphones with version 4.0 and higher are equipped with an NFC interface as standard. It remains to be seen whether this technology is also used in tablets.
Bluetooth has greater range and data transfer rates than NFC. It also serves for the wireless exchange of files over short distances. Compared to NFC, however, a pairing process is required for the first time to establish a Bluetooth connection.
GPS
GPS is a very global positioning system. You need a GPS sensor if you want to navigate with the device. Only devices with GPS can send your location automatically.
Miscellaneous
Suitable for outdoor use
Outdoor tablets should be rugged. If you want to use your tablet frequently while traveling, outdoors in the garden or in outdoor situations, we recommend a splash-proof and possibly also dust-proof device. If necessary, a display protective film against sun glare is attached as an accessory.
Search tip: Outdoor and industrial tablets with Android operating system can be found here.
Protection against unauthorized use
By default, Android tablets use passcode queries to protect against unauthorized use. It is often possible to set how long the display should be idle before a new passcode or password is required. For devices that are used at home by several family members and are not accessible to unauthorized persons, the pincode query can be deactivated.
Tip: Faster than entering a passcode, fingerprint sensors unlock the tablet based on the fingerprint of your saved user.
Physical ports/interfaces
One drawback with many tablets is that they have no other physical slots for external devices such as large screens, projectors, keyboards, speakers, etc. besides a mini-USB port for charging.
If you want to connect your Android tablet to other hardware on a regular basis, pay attention to such connection options and available adapters. For tablets that are intended to transfer your content to larger screens/projectors, it is recommended to use at least one HDMI port as an interface.
Speaker and camera
High-quality speakers enhance the enjoyment of music, films and series. For multimedia and messenger applications, sometimes a high-performance camera on the tablet is important.
Tip: To connect external devices such as presentation screens and sound systems, pay attention to the appropriate interfaces on the tablet. External devices can be connected either via cable and corresponding slots or via a wireless connection.
This text is machine translated.   About Android Tablets Tablets are particularly light and flat small computers with touch screen for flexible use at home, on the move and in the professional environment. Android tablets come from a var...