This text is machine translated.
From flash to classic: Torches
Every well-stocked household has it and in some professions it even belongs to the standard equipment: Flashlights. To find the optimal, portable light source for your individual needs and what to look for when buying light carriers, please refer to the guide.
What do you need to pay attention to when buying torches?

The advantages of LED torches

FAQs: The most common questions about torches

Conclusion: How to buy the right torches
| | |
| --- | --- |
| Flashlight | A classic among torches is the penlight or pennpocket lamp. They are available in different sizes, from small mini-models to larger and more robust versions, which are used by security services, for example. The flashlight is the practical favorite among the mobile light sources, because with it one can illuminate every angle and direct the light beam to the other focused on an object or in one direction. A classic for home use & outdoor trip. |
| Head torch | As the name suggests, the headlamp is worn on the head. It is ideal for both professional and private use. The advantage you only have with this model is two free hands. Most of the time, the headlamp is attached to a strap that can be fixed to the head when used. |
| Hand torch; | Hand-held spotlights must be used in the same way as hand-held torches. However, these portable light sources have an additional grab handle, a stronger Leuchtkraft and are slightly larger and heavier. Perfect for outdoor activities such as excursions, hunting or fishing. |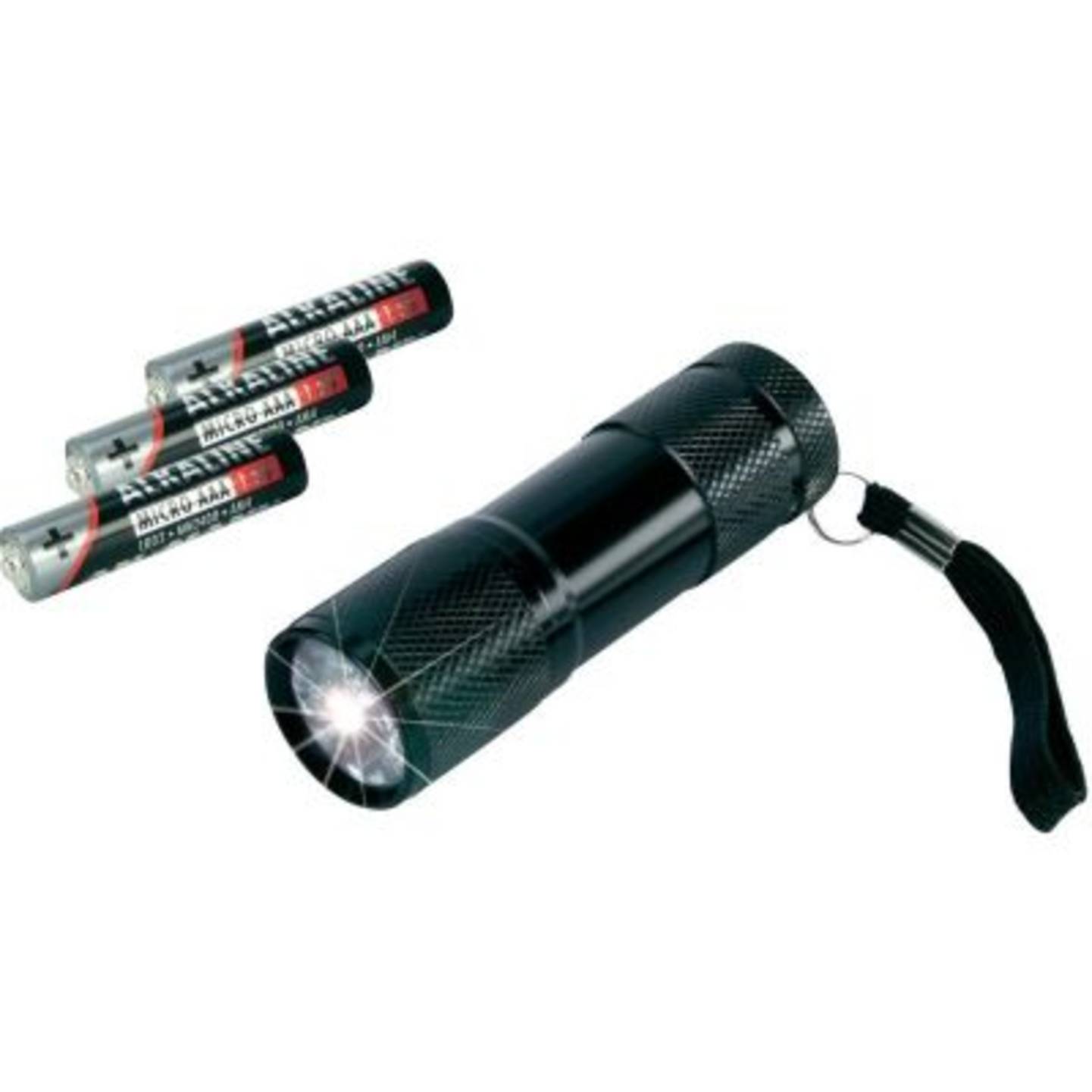 What do you need to pay attention to when buying torches?
Harsh environmental conditions: If you are looking for a flashlight for active outdoor challenges, you should not forego four properties: Stability, water resistance and shock and shaking resistance are a must for hiking of all kinds, climbing, biking or other companies outdoors.
Household: From sudden power failure to spontaneous night walk, a flashlight is a practical household item that is guaranteed to be used. In the household, classical rod pocket lamps or mini models with LED light are sufficient.
Protection: Explosion-proof areas.
Housing: A robust aluminum housing makes more sense for an outdoor trip than a plastic torch. However, and this can influence the purchase decision, a plastic housing can be much more comfortable to handle at low temperatures than cold aluminum.
Switch design: A torch should always have a good design and arrangement of the switches. Why? So that your light source does not switch on automatically in backpack, drawer & Co.
Light: Leuchtkraft, light duration and length are three decisive factors for or against a torch. Depending on the application, the requirements can vary greatly, which was to be had by each light source, on the one hand the possibility of selecting between pulsating and continuous lighting and on the other hand different operating modes can be set as well as a practical saving mode.
Energy: A very important buying criterion is the energy source you want to use to supply your torch. Lithium is better than alkaline due to better cold resistance and longer life. Your torch works more environmentally friendly with rechargeable batteries for recharging, while mobile LED lamps are more shock-resistant, longer-lasting and Heller.
Weight: The respective weight of a torch depends on the material and the place of use. On the outdoor trip, even though more robust materials are available, they are usually heavier than lighter plastic housings.
Wrist strap: It is very convenient when your new torch has a wrist strap for attachment to a belt or for hanging it, for example, during an outdoor trip in a tent.
Practical advice
The name "IPX Standard + 4, 6 or 8" tells you before buying the torch how water-resistant and outdoor-compatible it really is. IPX Standard 4 protects against splash water, but not against strong rain. IPX Standard 6 protects against higher water volumes, but make sure that the torch is not exposed to rain for an extended period of time. IPX Standard 8 is waterproof up to 2 meters deep.
The advantages of LED torches
LED torches have now become the most popular light sources, including portable light sources. This is no wonder, because the LED models offer numerous practical advantages.
Shock and shock-resistant
Dimmable
Long-lasting and environmentally friendly, because they allow longer battery life through low power consumption

Strong performance and high light yield

Handy and light
These are two particularly important factors when you want to take the LED torch with you on an excursion. The light-bringer should feel good in the hand and not too heavy with continuous use.
Durable, robust material, which now even consists of aircraft steel
Cover glass made of scratch-resistant quartz glass

A flashlight is made up of various components that work harmoniously with each other, so that the lamp lights up:
All components are hidden in the housing
Copper or brass contacts are the connection between battery, lamp and switch
On and off switch for controlling the current flow
Plastic-coated reflector bundles the light
The illuminant (LED) is located in the housing in front of the battery compartment
Batteries are used for power supply

Most of the time, the battery compartment is long and round, giving the classic flashlight its shape. Now it's simple: When you press the switch, the contacts are connected to each other, so the batteries of the torch provide energy.

FAQs: The most common questions about torches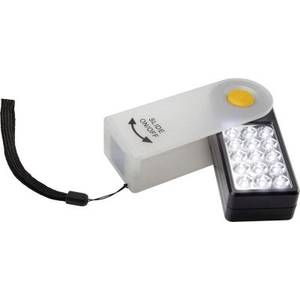 How far do flashlights shine?
This depends entirely on the model you have chosen. There are 400 lumen torches that "only" illuminate about 100 meters, but also models that have a range of up to 800 meters. Individual models achieve even higher ranges than high-beam headlights, and that for more than 30 minutes. Please refer to the technical data for each product.
What was Cree Torches?
Cree is a name for high-performance LEDs with extremely high lumen values. Unlike normal LED torches, the price of Cree LED models is much higher.
When were flashlights invented?
End of 19. In the 19th century, the torch was invented by Conrad Hubert. In 1898, he filed a patent on the portable electrical light source.
Conclusion: How to buy the right torches
Household, hobby or profession – when choosing the right torch, the following applies: Features and extras should be based on the requirements of the area in which you want to use the torch. For outdoor enthusiasts, LED torches with color-changing options are an ideal choice, since in dark hours of the night the human eye can better recognize red or green lights than white light. In addition, the light carriers are stable, water-resistant, shock and shake-proof, was made perfect companions in the area. In the household, a classic flashlight with LEDs or even mini-models is often enough, as long as they are only used during power failure.
This text is machine translated. From flash to classic: Torches Every well-stocked household has it and in some professions it even belongs to the standard equipment: Flashlights. To find the optimal, portable light source for your individual nee...