This text is machine translated.
Useful information about pollutant measuring devices
What was a pollutant meter?

Types and modes of operation of pollutant measuring devices

Practical tip: Data logger for continuous measurements

FAQ – Frequently Asked Questions
What was a pollutant meter?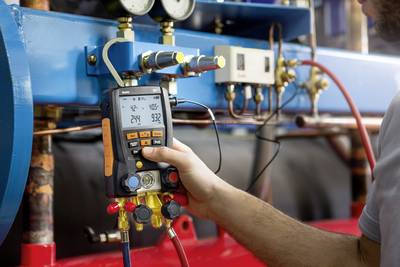 Pollutant measurement devices measure the emission or presence of certain substances, such as refrigerants, formaldehyde, VOC, radon and particles, depending on the type of device. Multifunctional environmental measuring devices can also detect pressure, current, vacuum, temperature, air humidity or radiation.
In the professional field, pollutant measuring devices are used, for example, as leak detectors or test aids. They are used, among other things, to check refrigeration systems, heat pumps or gas lines. They also control indoor air quality, for example in offices, and are used in laboratories where, depending on the type of installation, certain maximum limits must be met.
Not only the air outdoors, but also the air in the room can be polluted by various pollutants. The sources of the increased burden are manifold. Industry and increasing traffic density contribute to a considerable extent to exhaust gases entering the air. In addition, in recent decades it has been common practice to use toxic substances in building materials, paints, paints and wood protection products, since their harmful effects have not yet been known or properly estimated. Today it is known that substances that are harmful to health from building materials can enter the room air and affect the quality of the air.
Types and modes of operation of pollutant measuring devices
There are different types of pollutant measurement devices, which differ in their function and are suitable for analyzing different parameters. These include:
Digital manifold aids
Digital manifold aids are instruments that simplify the monitoring of refrigeration systems and heat pumps by combining the functions of various measuring instruments. As multi-functional devices, they contain different probes for measuring pressures, temperatures, vacuum or current . From these parameters, a statement can be made about the safety and efficiency of the respective plant. Real-time data acquisition is often as possible with such devices as continuous measurements . Some devices are equipped with Bluetooth or USB interfaces. The measurement results can be transferred to the tablet or mobile phone. This enables rapid monitoring and reporting. [Pollutant Messer2]

Leak detectors / refrigerant leak detectors
An indispensable tool in the maintenance and service of refrigeration systems are leak detectors that detect leaks and leaks in plants or lines . There are basically two types of leak detection devices: Devices with electrochemical sensors detect the smallest amounts of refrigerant escaping and warn via a display. The flexible probe neck can also be used to reach places that are difficult to access. There are also UV leak detectors . As the name suggests, they localize leakage areas using UV light, which makes the fluorescent dyes added to the refrigerant visible. This method is suitable for detecting small leakages.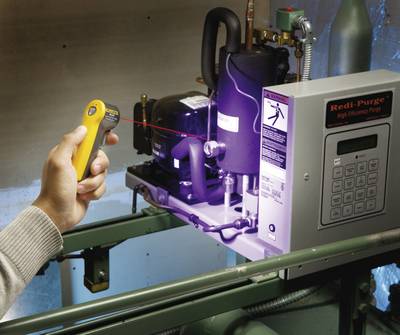 VOC tester
The abbreviation VOC (volatile organic compounds) refers to "volatile organic compounds". These include acetone, ethylene glycol, formaldehyde, xylene, 1,3-butadiene, tetrachloroethane, hydrogen sulphide, ammonia, toluene, benzene, methylene chloride, perchlorethylene and MTBE. The environmental impact of VOC has increased considerably, mainly due to exhaust gases, but also chemical products such as paints, adhesives and sealing compounds have a significant share in the increased exposure of VOC.
VOC test devices measure the concentration of volatile pollutants in the ambient air via an electrochemical sensor. Combi-devices combine the measurement of VOC and the measurement of formaldehyde concentration and indicate the measurement results in mg/m3 or ppm. VOC meters are used in private living spaces, but also in offices, workplaces and public institutions such as schools and kindergartens – where people are permanently indoors.
Formaldehyde Measurement
Formaldehyde is a colorless, pungent smelling irritant gas that causes health problems even at very low concentrations. Formaldehyde accumulates in the room air from various sources, including combustion processes in tobacco smoking, gas stoves and ethanol furnaces. Furthermore, old chipboard and other wood materials, disinfectants and in rare cases foams and carpets are formaldehyde sources. Formaldehyde causes allergies, headaches, skin irritation, respiratory irritation, and conjunctival irritation. The Federal Health Office and the Federal Institute for Risk Assessment recommend compliance with a limit value of 0.1 ppm indoors to ensure healthy working and living.
Formaldehyde measuring devices measure the concentration of formaldehyde in the air using an electrochemical sensor. Some devices also serve as thermo- and hygrometer and measure the air temperature and humidity via probes.
Radon measuring devices
Radon exposure represents the largest proportion of radioactive exposure to humans. It is subject to regional differences, which in turn are due to geological conditions, and varies accordingly. Depending on the type and use of the interior, the radon load may vary. Radon decay products are stored in fine dust and thus enter the human lungs, where they greatly promote the development of lung cancer through further decay. The limit value of 300 Bq/m3 as defined in THE EURATOM standard applies to indoor air throughout Europe.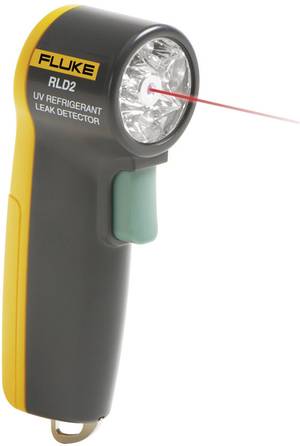 Radon measuring devices determine the radon concentration in the ambient air using the diffusion chamber method , which provides precise results especially in the long-term measurement. While radon gas diffuses into a measuring chamber, decay products are produced that deposit on the chamber walls and on the integrated radiation detector. Wheel-on detectors are used in private and especially in the work area. Before building a house, it may be useful to determine the radon concentration of the air near the ground.
Video article counter
Airborne particles include (tobacco) smoke, soot, (fine) dust, aerosols, mold and some chemicals. Because of their small size, these particles are easily dispersed and can, among other things, promote respiratory problems and asthma. In the field of occupational safety, fine dust is classified as part of the total dust load, which is monitored in Germany according to the TRGS (Technical Rules for Hazardous Substances). The limit values specified in TRGS 900 apply.
(Video) particle counters determine the number and size of particles present in the air . The measuring device contains a measuring chamber with light source and detection unit. The measurement is based on shading or scattering of light by particles contained in air samples.
The measurement of the number and size of particles is necessarily used continuously in clean rooms in semiconductor, aerospace and food technology as well as in the pharmaceutical industry, but also in the field of occupational safety and environmental protection particle counters are used.
Practical tip: Data logger for continuous measurements
Measuring instruments with data loggers are recommended for measuring data over a longer period of time. The determined data is saved and can thus be evaluated at a later time. Digital manifold aids are often equipped with data loggers on site, but devices for measuring fine dust are also available with a memory function.
FAQ – Frequently Asked Questions
Are there any pollutant measuring devices that calibrate themselves?
Yes, there are. Pollutant meters, such as wheel-on detectors, can be equipped with automatic calibration depending on the version and adapt to the respective environment. In this way, very precise data can be recorded and optimum measurement results can be obtained.
This text is machine translated. Useful information about pollutant measuring devices What was a pollutant meter? Types and modes of operation of pollutant measuring devices Practical tip: Data logger for continuous measurements ...