This text is machine translated.
What types of USB are available?

For which connector types can USB adapters be purchased?
What was a USB adapter?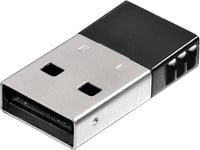 USB stands for Universal Serial Bus and refers to a standardized computer connection. USB allows peripheral devices to be connected to computers, servers and laptops. The usage possibilities of the USB-interface are almost limitless. Smartphones use one of the compact versions (depending on the model: Micro-USB, mini-USB or USB-C) for charging the battery and for data transfer with a computer. The USB interface is most commonly used in conjunction with mobile storage media. Electronic entertainment manufacturers use the interface for updates and service in the event of a repair. The universal application area of the interface can be combined with adapters and converters. The USB adapter uses the connection to enable direct data exchange between two devices even without a PC. Adapters and converters can be used to troubleshoot connectivity issues. Almost any port can be converted into a simple USB port.
What types of USB are available?
USB 1.0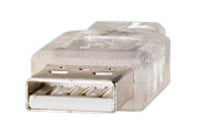 USB 1.0 is installed in old computers and with its data rate of 1.5 MByte/s too slow for newer devices. Today, the data rate would be sufficient for the connection of a mouse, keyboard, scanner or printer.
USB 2.0
USB 2.0 achieves a higher voltage and a data rate of up to 60 MByte/s. Despite the later introduction of USB 3.0 and USB 3.1, USB 2.0 is still standard for electronic entertainment and computer hardware. However, this connection is sometimes incompatible with devices designed for USB 3.0. In practice, this can mean that, for example, an external hard drive can only be operated via a slot with USB 3.0. This is not the rule, but should be taken into account when purchasing.
USB 3.0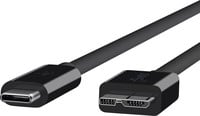 USB 3.0 is in the standardization phase and will have completely replaced USB 2.0 in a few years. USB 3.0 can transfer up to 500 MBits/s. Due to the high data rate, this connection requires thicker cables with more wires.
USB 3.1
This interface has a data rate of up to 10 GBit/s and is currently the fastest USB connection. Currently, there are few devices that can drive the full speed of USB 3.1.
Micro USB / mini USB
The smallest versions of the USB port are Mini-USB and Micro-USB. They are typically used for mobile electronics devices, such as smartphones and digital cameras. Important to know: There are micro USB as well as mini USB ports in three versions, according to the USB 2.0 standard: As USB 2.0 Micro-A, which is used on the host side, AS USB 2.0 Micro, which is used for PC-less communication, and USB 2.0 Micro-B.
USB C
The USB standard type C introduced in 2014 is much easier to connect (cannot be plugged in "wrong way") and can otherwise do anything was the same as the previous versions. Since it supports USB power delivery, devices with up to 100 watt power consumption can be operated without additional power source, such as notebooks.
Our practical tip: Make sure that it is compatible
In order to use full power, all three components (host, cable and end device) must be compatible with USB 3.0. Otherwise, a downgrade to USB 2.0 takes place.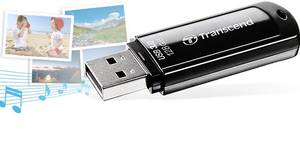 USB adapters and converters are available in many variations, with Centronics sockets, D-SUB sockets, jack sockets as well as plugs with 9 or 25 poles. The most common types for connection A include sockets as well as plugs with USB 2.0 and 3.0 plugs and USB 3.0. These USB adapters are sometimes offered as micro-versions. All versions are offered as "mother" and "father". Connectors are available in rotating and static form with and without cables.
For which connector types can USB adapters be purchased?
FireWire: It is used for pure data transfer and no longer belongs to the common interfaces.
SATA: An adapter from SATA to USB is required to connect external hard disks to a USB slot. With an SSD hard drive, it is worth connecting to a USB 3.0 connection so that the higher data rate can be used up.
USB 2.0 to USB 3.0: If you have a device designed for USB 3.0, but not the necessary connection, you can upgrade via an adapter. The USB 3.0 device can then be used with a USB 2.0 port.
Jack plug on USB 3.0: The transfer of jack plugs to USB is popular in gaming: Many headset manufacturers use jack plugs for connecting to headphones. A USB plug is used to connect to the computer so that the necessary currents can reach the headset.

As a universal interface, USB serves as a standard for charging and data transfer connections and is used practically everywhere. Due to the permanent technical development, it is not possible to guarantee permanent standards for connections. Therefore, adapters and converters provide useful services. Before replacing devices or accessories due to improper connections, it is worthwhile to consider purchasing an adapter or converter – usually a suitable solution can be found to extend the useful life of the affected hardware.
This text is machine translated. About USB adapters What was a USB adapter? What types of USB are available? What are the versions? For which connector types can USB adapters be purchased? Bottom line What was a USB ada...