This text is machine translated.
What was Virtual Reality and how does VR work?
Welcome to virtual reality! VR glasses not only take you into breathtaking fantasy worlds, which you experience very closely with the hardware, the glasses are also used in science and education. The most important information about VR glasses, the virtual world and VR applications is summarized in our guide for you.
Virtual Reality – the beginnings

Discover digital worlds without limits

Application areas of virtual reality headsets

Buy VR systems – this is what you should be looking for

Our practical tip: In small steps to the great VR experience

FAQ – Frequently asked questions about VR glasses
Virtual Reality – the beginnings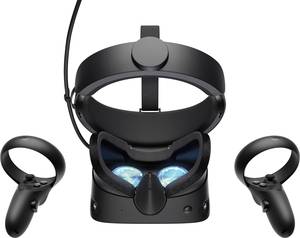 VR glasses blur the boundaries between reality and virtual reality. With a Virtual Reality headset, you can see your movements in a computer-generated virtual environment. Virtual Reality glasses such as HTC Vive, Oculus Rift S and PlayStation VR let you immerse yourself in completely different worlds. In VR games, you can swing your virtual sword, climb mountains, fight monsters or experience pure thrills in horror games in detail-packed fantasy universes. VR Gaming is versatile – now you can find a selection of interesting titles in numerous genres.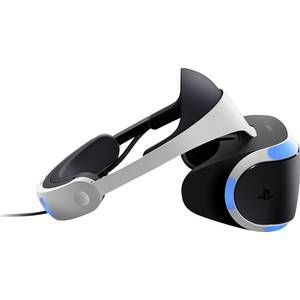 Since the beginning of the video game development, players experience adventures that are always more detailed and captivating – immersion is capitalized. No comparison to the early beginnings of game development. Although games with higher-quality graphics were gradually coming to market, was long missing, apart from the visual impressions on the monitor or television screen, a haptic feedback of the game's action. The beginnings of virtual reality can therefore include video games that captivated players not only with optical impressions, but also gave them a tangible impression of the events with vibrating joysticks, controllers or steering wheels. If players with their racing cars come off the track, they don't only notice this by the picture, but feel the jerking of the car at their own body.
Discover digital worlds without limits
In order to make an artificial world appear real, the brain has to be tricked out. A monitor, even if it is so large, has edges that separate the virtual from the real world. If users place two small monitors directly in front of their own eyes with the help of glasses, the eyes can no longer grasp the monitor limits due to the low viewing distance: One can look into a seemingly limitless virtual world. In order for the eyes to be able to see the monitor image that is about 5 to 8 cm away, a lens is required for each. As with reading glasses, these lenses break the light of the monitors so that the images are sharply displayed on the retina. Two "flat" monitor images create an impressive depth perception. Due to the two different image information, the human brain can calculate a total spatial impression of the object under consideration. The two monitor images show a scene from slightly different angles. Thus the virtual world appears three-dimensional and absolutely real.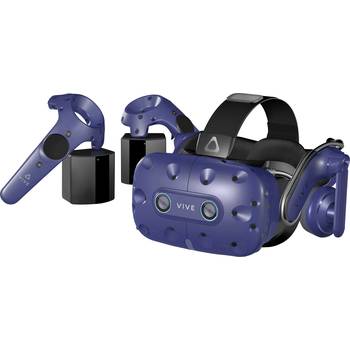 Thanks to the rapid development of the monitor and display in recent years, it is technically possible to produce very light and therefore comfortable glasses. With sound-rich sounds, which are played back e.g. via in-ear headphones and minimize interferences, and sophisticated controller technology Virtual Reality becomes even more real. Because the actions and the resulting changes in virtual reality must take place in real time, powerful PCs, PC components or game consoles are required.
Application areas of virtual reality headsets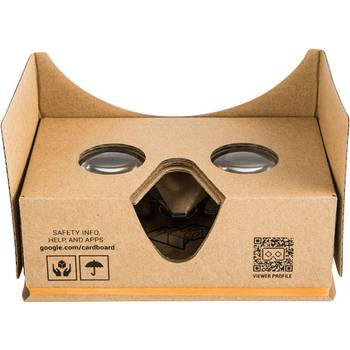 VR components can be used in many ways. Not only players have discovered the benefits of sophisticated technology for themselves. In elaborate simulators, for example, prospective pilots are prepared for their first flights. In schools, educational content is visualized and "made to experience" in a clear way. Whether an "excursion" to impressive buildings, historical places and scenarios or a virtual journey to the long-extinct dinosaurs, volcanoes or to space – VR headsets convey well-known educational content to students, both virtual and interactive. Educational institutions do not necessarily have to bet on Oculus Rift S, HTC Vive or PlayStation VR. There are also kits – special cardboard holders with two lenses into which the smartphone is plugged. With appropriate apps and VR content, students can finally immerse themselves in new VR experiences.

VR is not only used in school lessons. The following is a selection of application areas:
Medicine: Complex interventions are tested on virtual patients before surgeons devote themselves to real patients. In the nursing area, staff can experience practical everyday situations and train work processes.
Psychology: With the help of virtual reality, individual scenarios can be created to actively support patients in the treatment of autism, phobias or post-traumatic stress disorder.
Architecture: Architects, construction managers or even customers can already take a virtual tour of a new building during planning. Incorrect planning is thus detected at an early stage and can be corrected before the foundation stone is laid.
Education: Visual teaching content is recorded more quickly and remains a lasting memory when pupils are "live" when flying to the moon or other important historical events.
Tourism: Enjoy a virtual view from the booked hotel room before your holiday start or view the sights of the resort in advance.
Entertainment: Fans living in the home can experience live concerts by musicians very closely. With Virtual Reality glasses, fans can stand in the middle of the audience in interactive live streams or find themselves on stage next to the musicians.
Buy VR systems – this is what you should be looking for
Before purchasing a virtual reality system, you should check whether a holder with lenses for iOS or Android smartphones is sufficient for you, or whether you want to use a fully equipped glasses with an integrated display. When purchasing a Virtual Reality glasses with a display, it is important to distinguish between the following variants:
Virtual Reality glasses without additional devices, such as Oculus QUEST: You do not need a powerful PC or console to enjoy the virtual widths.
Virtual Reality for the console, such as PlayStation VR: In addition to a compatible Sony console, you need the VR headset and a corresponding camera and, under certain circumstances, special controllers with different sensors.
Virtual Reality for the PC: Typical representatives are Oculus Rift S or HTC Vive, which are connected to computers.
VR Controller: Some systems come with special controllers. Depending on the VR application, the controllers in the computer-generated world represent, for example, your hands, with which you can grab and use objects.
Additional hardware: In order to capture the user's movements in a room and to reproduce them in virtual reality, some systems require special stations to be positioned in the application area.
Special features: High resolution and refresh rates are important to ensure that all images are smooth and the VR experience feels realistic. Precise tracking of your movements and a wide field of view are also important purchase criteria if you value an optimal VR experience. Low latency ensures that there are very small delays between your movements and playback in the VR application. One of the basic requirements for an unforgettable immersion in VR worlds is also 3D sound, with which sounds can be heard from different directions.
Requirements and connections: Check in advance whether your PC meets the requirements of the VR glasses – whether Oculus Rift S, HTC Vive or another model for the PC. Also important are connections such as USB (for example, USB-A, USB 3.0) or HDMI and associated cables, which are included in the delivery or are available separately.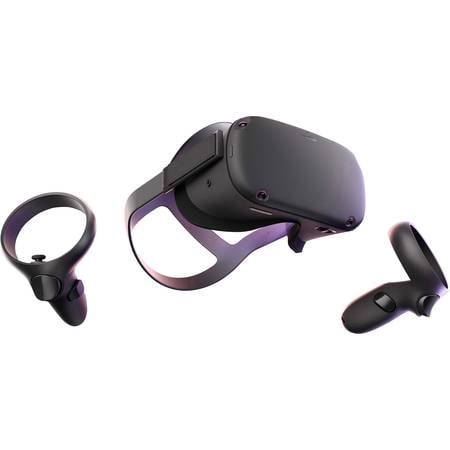 Our practical tip: In small steps to the great VR experience
If you don't have any experience with VR glasses, it's best to try different models in advance to find the right device for you. A good alternative for getting started in the VR are cost-effective cardboard holders for smartphones and suitable apps. This allows you to slowly approach VR.
FAQ – Frequently asked questions about VR glasses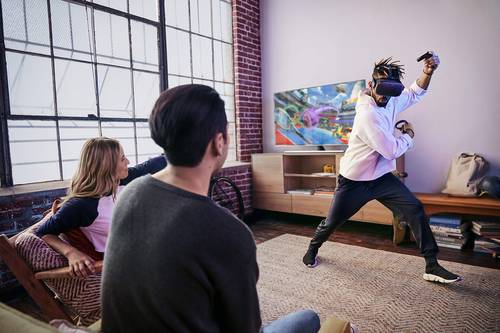 How can motion sickness be counteracted?
Even when playing without VR glasses, some users become disillusioned, for example when ego perspective and camera shake are combined. With a VR headset, the body is even more misled, because with this you dive directly into the virtual world. The VR system mimics your movements in the virtual world and visually displays them – sometimes with a longer time delay. Frequent breaks help to escape the so-called motion sickness. A manufacturer of VR glasses recommends a 15-minute break per hour of play. In case of discomfort, the application should be stopped immediately.
Are there special VR headsets for spectacle wearers?
Even if you wear glasses, you can enjoy VR worlds in full with Oculus Rift S, HTC Vive or PlayStation VR. Most systems with integrated display can be adjusted to increase the distance between the display and the eyes and thus provide space for the glasses.
How much space do you need to plan for virtual reality?
Some models or applications can be used while sitting or standing and do not need to plan for space. For experiences that require more out-of-the-way movement, you should remove potential obstacles such as furniture in the play area. For a large range of games, HTC Vive recommends a minimum area of 2 x 1.5 m.
This text is machine translated. What was Virtual Reality and how does VR work? Welcome to virtual reality! VR glasses not only take you into breathtaking fantasy worlds, which you experience very closely with the hardware, the glasses are also u...