This text is machine translated.
What was a WLAN repeater?

How does a Wi-Fi repeater work?

What was to be observed when using a WLAN repeater?

What was a dual band repeater?

What was the Crossband function for WLAN repeaters?
What was a WLAN repeater?
The WLAN (Wireless Local Area Network) connects modern devices such as smartphones, tablets, notebooks, televisions and HD streaming devices conveniently with the home network and thus with the Internet. The signal source is a WLAN router that wirelessly forwards the information that it usually receives via cable to the terminals.
Unfortunately, the farther your smartphone, tablet, and other devices are away from your router, the WLAN signal becomes weaker and weaker. If there are also walls or reinforced concrete ceilings in between, the surfing experience is severely clouded. Because with a bad WLAN reception, the called links are only loaded at a snail's pace.
It doesn't take much to severely restrict the WLAN range. While in theory the signal strength should be sufficient to bridge some spaces, often one or two walls are enough to make the surfing experience a patient test.
The solution to this problem are so-called WLAN repeaters from the Conrad Online Shop. These repeaters increase the range of the signal and allow you to maintain a stable connection to the network even at a greater distance from the router. This is not only convenient for surfing: Printers or NAS servers in the network can also be reliably accessed.
Especially when playing series, photos or music stored on the NAS (network hard disks), this is an important aspect. This means that the media can be enjoyed without interruption.
How does a Wi-Fi repeater work?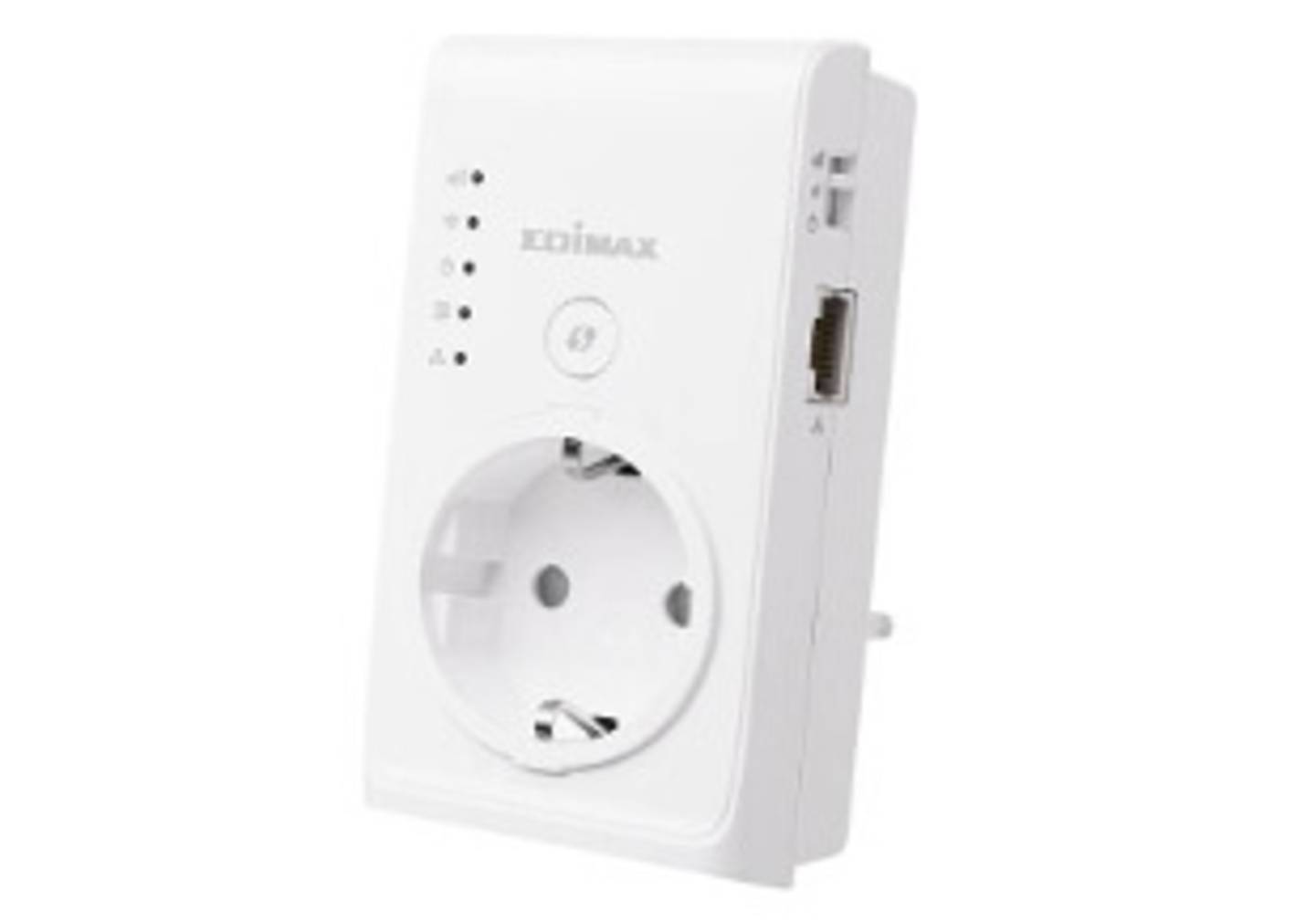 The WLAN repeater owes its name to the task that it fulfills: Derived from English, the repeater repeats the signal of your router in order to enable a connection even at a greater distance to the source.
The WLAN repeater picks up the signals via radio from the router and transmits them more. For this purpose, the repeater is simply plugged into the socket. Some models even have a built-in power outlet so that no power source is lost in the room.
Additional LAN port
Also great: Some repeaters also have a LAN connection. Thus, even devices that only have a wired network connection can be integrated into the WLAN network.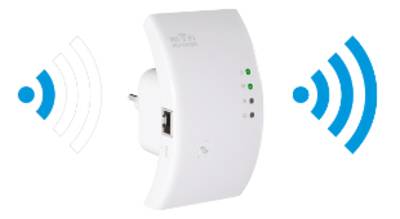 Each of us has sources of interference for the WLAN signal in the apartment or in the house. Often, it's things we don't even think affect our Internet connection. These include, for example:
Thick walls (or plasterboard walls)
Power lines
Water pipes
Large electrical devices with metal housing such as microwaves
Radiator or even the floor heating
Operation of devices with Bluetooth connection

The location of your wireless repeater should also be chosen wisely. If your repeater is too far away from the router, it cannot receive the signal correctly and thus, of course, cannot amplify and transmit it. Some repeater models use LEDs to indicate how strongly the WLAN connection to the router is.
What was to be observed when using a WLAN repeater?

An existing WLAN signal can be repeated with a repeater. Compared with "Language", the signal is simply made "louder". Wireless coverage is extended, but speed is not increased.
The installation of a wireless repeater also works very easily for non-technical users: At the push of a button, the repeater is automatically integrated into the home network by WPS – that means Wi-Fi Protected Setup.

Of course, you don't have to worry about your data security even when using a repeater. Thanks to modern encryption techniques by WPA2, all data is still protected against unwanted access by third parties. The repeaters in your house use the same password as your router itself You can also use several repeaters in the house, but you should make sure that they do not copy the signal from each other, but from the router.
Some WLAN repeaters in the Conrad range can also be added with small extras: A function for Internet radio or music streaming makes these small boxes practical everyday helpers.
What was a dual band repeater?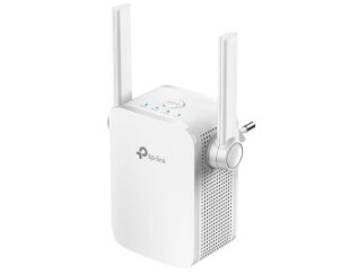 In the meantime, repeaters are available, which, like routers or other devices with integrated WLAN adapters, can work in the 5 GHz band as well as the 2.4 GHz band. These repeaters are therefore also referred to as dual band repeaters. The construction of a two-fold WLAN connection has the great advantage that one has another frequency band with the 5 GHz band, which is not as busy as the 2.4 GHz band in terms of radio technology. However, there are fine differences in the dual band repeaters:
Either 2.4 GHz or 5 GHz
with these repeaters, the user can decide on which frequency to operate. If the repeater is set to 5 GHz, the wireless connection between the router and the end devices (clients) is only 5 GHz. A WLAN device with 2.4 GHz can then not connect to the router via the repeater.
Simultaneous use of 2.4 GHz and 5 GHz
these repeaters transmit and receive simultaneously on both frequency bands. However, the frequency ranges for the respective terminals are usually fixed. This means that if a notebook is connected to the repeater via 5 GHz, it is also forwarded to the dual band router at 5 GHz. A simultaneously used tablet, which is connected to the repeater via 2.4 GHz, is also forwarded to the dual band router with 2.4 GHz.

Differences between the two WLAN frequency bands
| | 2.4 GHz WLAN frequency band | 5 GHz WLAN frequency band |
| --- | --- | --- |
| Range | Remote area well covered | Close range covered very well |
| Data throughput | High | Very high |
| Immunity to interference | Reduced interference immunity | High noise immunity |
| Client support | All Wi-Fi devices | WLAN devices of the newer generation |
| Non-overlapping channels | max 3 | Up to 23 |
| Preferably for: | Applications with lower data throughput such as e-mail traffic, surfing | Hohem applications such as streaming and downloading large files |
What was the Crossband function for WLAN repeaters?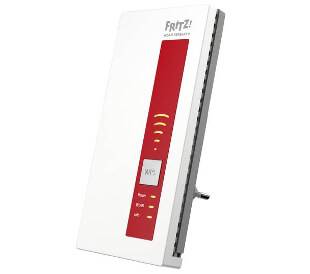 Repeaters receive an existing WLAN signal from the router, repeat it and send it on. As a matter of principle, a lot of speed is lost, since only one device (router or repeater) may transmit at a frequency. This means that you have to wait until the repeater has received all the data before it can send it further. Repeaters with crossband function are an exception.
They can receive on one frequency and transmit on another frequency at the same time. The data stream crosses from one frequency to the other in the repeater = crossband. Only with this technology can routers and repeaters send and receive simultaneously without delay. This guarantees a stable connection even with disturbing Bluetooth connections or at a longer distance.
To operate crossband repeaters, all devices in the home network should be able to process both frequencies 2.4 + 5 GHz (dual band).
With the technology band steering, the idea of dual WLAN is consistently further thought. Many modern devices such as smartphones, tablets and notebooks already use the alternative use of two WLAN bands. In this scenario, the devices support both the 2.4 and 5 GHz WLAN bands in two directions and can continue data transfer on the band that is less busy when needed. Especially when you switch to the generally much less frequented 5 GHz band, a considerable improvement in WLAN performance is often directly noticeable.

Band Steering refers to the process in which a FRITZ!Box router or A FRITZ!WLAN repeater (with FRITZ!OS 6.90 or higher) automatically takes over the band control. Thus, without the user's input, it is decided automatically which dual-band device communicates on which band and when. This way, devices are integrated much more efficiently in the wireless network, which was shown in a noticeable improvement in the data transfer rate.
Router, repeater, bridge or access point – what are the differences?
Router:
A router serves as an interface between a network, e.g. the private home network, which is set up via cable (LAN) or via radio (WLAN), and the network operator or the Internet provider. It is either connected to the telephone or cable socket and enables the devices in the home network to connect to the Internet.
Repeater:
A repeater receives a WLAN signal and repeats it. This extends the range of the WLAN network and devices that otherwise only have a bad or no WLAN reception can establish a good WLAN connection to the router and thus to the Internet.

Bridge:
A bridge establishes her connection between two equivalent networks. A base station is connected to the router via LAN cable and establishes a 5 GHz wireless connection to a receiver. Devices such as servers, PCs, smart TVs or game consoles can then be connected to the receiver via cable. Data traffic is managed by the WLAN bridge, resulting in more efficient use and less interference in the wireless network.

Access point:
An access point functions similar to a router. It receives its signals via wired LAN connection and transmits them via WLAN. In comparison to a repeater, you can reach a higher range of the WLAN network with an access point at the same time faster speed.

What was WLAN N or WLAN AC?
The letters "N" or "AC" are the WLAN standards (IEEE 802.11n or IEEE 802.11ac). Among other things, the WLAN standards differ in their data transfer rate. With WLAN N, data transfer rates of up to 150 Mbit/s are possible in the 2.4 GHz frequency range. If three antennas are used, the maximum value could be increased to up to 450 Mbit/s. Even higher data transfer rates are possible with WLAN N only with dual band routers, which use the 2.4 GHz and 5 GHz bands simultaneously. Then up to 900 Mbit/s is possible.
With WLAN AC, transfer rates of up to 1,300 Mbit/s can be achieved in the 5 GHz range. However, all these data are theoretical values, which are achieved at best under ideal conditions in the laboratory. In practice, the maximum values that can be achieved are significantly lower due to local conditions.
This text is machine translated.    About wireless repeaters What was a WLAN repeater? How does a Wi-Fi repeater work? What was to be observed when using a WLAN repeater? What was a dual band repeater? What ...