Wildlife cameras for wildlife viewing and property monitoring
What is a game camera used for?

What types of game cameras are there?

What features are important when purchasing a game camera?

Legal aspects to be considered when using game cameras

FAQs: The most common questions about wildlife cameras

Conclusion: This is how you can find the optimal game camera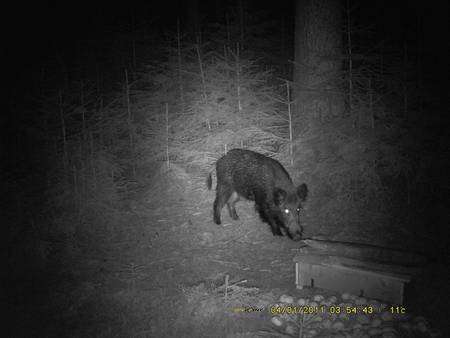 What is a game camera used for?
Wild cameras, also known as photo traps, are weather-proof outdoor cameras and are used by hunters, foresters or nature lovers for the observation of beautiful wildlife. They are also suitable for monitoring forest areas, private gardens or farm land.
What types of game cameras are there?
Infrared flash game cameras
Wild cameras with infrared flash are preferred by foresters and hunters for the observation of animals during feeding, salt licks or cherry. The cameras work with infrared light emitting diodes, whose light is hardly noticed for animals and humans. The infrared flash is usually triggered when an object moves in front of the camera sensor, at the same time the photo or video recording starts.
White light flash game cameras
The white light flash is a classic flash, as it is known from photography. Although this flash is visible, it guarantees a good illumination of the scene as well as the subject and thus an excellent picture quality. In addition, the camera can work with very short exposure times when using a white light flash, so that recordings are possible without noticeable motion blur. Since the flash is very short and the camera cannot be located by animals, they are not usually scared away. This is why this type of game camera is used when high-quality image or video material is required. The white light flash is able to take pictures in color at night, while infrared flashes only make them in black/white.
Black light flash game cameras
In contrast to the infrared and white light flash, the black light flash is completely invisible to human and animal eyes. However, the flash range is lower and the image noise on the images is higher. Wildlife cameras with black light flash are nevertheless preferred for monitoring very scouring wildlife or for protecting property, as they do not reveal themselves through their flash.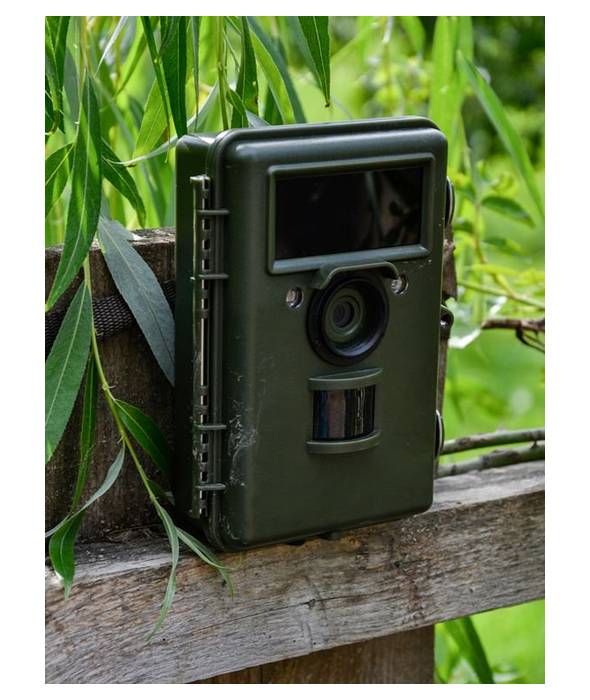 Our practical tip
The highest possible resolution does not always lead to the desired target or image quality. High resolution results in high noise, especially at night, in this type of camera. Thus, appropriate sensors should also be installed if you want to use the higher resolution.
What features are important when purchasing a game camera?
Operating modes

Most wildlife cameras control photo and video mode . Some cameras also have a time lapse, night vision mode and a timer that allows monitoring of an area only at specified times.
Flash range

The flash ranges of the different game cameras are between 8 and 30 meters . The larger the area to be covered by the camera sensor, the higher the flash range of the camera should be.
Operation

Most game cameras have an LCD display and push buttons that can be used to manually adjust the settings. However, some models are already equipped with automatic programs which can be controlled comfortably via a rotary switch.
Energy supply

Game cameras are usually powered by conventional AA batteries or rechargeable batteries. In the meantime, there are also cameras whose batteries are charged via solar cells. However, this only makes sense if sufficient sunlight is available at the location of the camera. Some cameras have a connection for a house power cable and are thus equipped for monitoring the house or garden.
Image and video resolution

If image files are only recorded for monitoring purposes, a smaller resolution of 3 or 5 megapixels is usually sufficient. For video files that are only viewed on a smartphone or camera screen, a resolution of up to 720 pixels is sufficient. A higher resolution with 8 or 12 megapixels or a video resolution of 1,080x1,920 in Full HD delivers, however, image and film material, which is suitable for viewing on large monitors or for printouts. The advantage of smaller resolutions is that the media files require less storage space.
Features

The features of game cameras can vary greatly. Simple cameras usually have only one photo and video function . More complex devices also have a Wi-Fi module or a wireless card slot so that media files can be sent to a connected smartphone or computer immediately after the camera is shot. In addition, not every game camera has a display on which the media can be viewed directly if required.

Our practical tip
Since wildlife cameras are often unguarded, the lure for thieves is great. It is therefore important to protect the cameras well. This is possible, for example, with a cable lock with a variable length setting. It is even safer to install inside a stable metal housing or in a nesting box. The camouflage of the game camera can also offer a certain protection. However, make sure that the lens, the LED fields and the sensor are not covered.
Legal aspects to be considered when using game cameras
Users of game cameras must observe the Federal Data Protection Act (BDSG), the National Data Protection Act (LDSG) as well as the personal rights and the right to their own image. On your own plot, the operation of a game camera will normally not pose a problem as long as the camera does not capture images from the public walkway or the neighbor's property. It looks a bit more complicated when it comes to making photo traps in the forest and hunting grounds, especially since the regulations vary widely in the individual federal states. Although hunting tenants and rangers may in most cases use the cameras if there is a legitimate interest, some aspects must be taken into account:

The game cameras should only be operated off the beaten track.
They must be placed in such a way as to minimize the likelihood of people being picked up, for example, with a very steep angle of admission down or at knee height, so that only the game change or the cherry is detected.
The use of wild cameras should be indicated in affected areas with signs.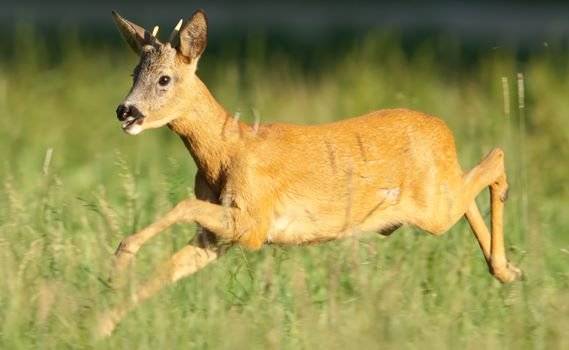 FAQs: The most common questions about wildlife cameras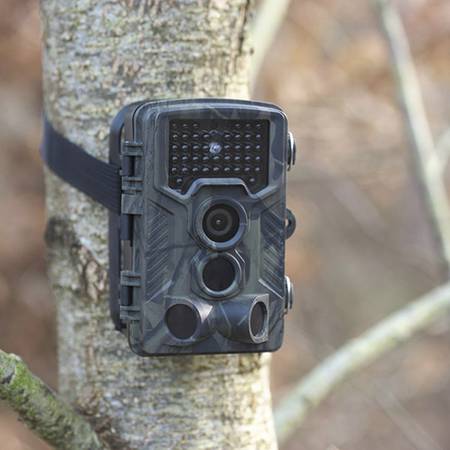 How can media be transferred from the camera to the computer?
Depending on the camera model, there are one or more of these options:
Transmission via WLAN, e-mail, GPRS
Connect to the PC with a USB cable
Reading the SD card using a memory card reader or a memory card slot integrated in the computer

Where are recorded photos and videos stored?
Most wildlife cameras store the footage on an SD or MMC card, which usually needs to be purchased separately. The specifications of the camera manufacturer regarding the maximum capacity must be observed when purchasing, otherwise the camera will not describe the memory card. CF cards are sometimes used in older camera models. However, these have the disadvantage that many computers no longer have a CF card slot and therefore the memory card cannot be read.

How much does a game camera cost?
Simple game cameras are already available for around 80 euros. More complex devices can cost between 300 and 550 euros.
Conclusion: This is how you can find the optimal game camera
As with most technical devices, the individual wishes and the purpose of use play a decisive role when purchasing a game camera. If you are looking for the ideal camera, you should therefore consider the size of the area to be monitored, the battery life and the later use of the image and video material. This depends on which features the desired camera should have.
  Wildlife cameras for wildlife viewing and property monitoring What is a game camera used for? What types of game cameras are there? What features are important when purchasing a game camera? ...