This text is machine translated.
The suitable PC hardware for all areas of application
From PC components, you can create your own PC system individually. The hardware can be retrofitted into an existing computer if individual components such as housing, processor, RAM, hard disks, connections and others are to be upgraded. You can also find replacement parts for defective PC parts here.
Search for specific hardware components in the individual categories or be inspired by the large selection in our shop.
Tip: It hobbyists build a complete computer from individual PC components.
The following guide explains what was to be observed when selecting PC components.
What PC components are available?

You need to pay attention to this when you buy PC hardware

FAQ - the most common questions about PC hardware
PC hardware is the technical equipment of a computer. These are the physical components of a PC. The abbreviation PC stands for personal computers.
The design, performance and technical specifications of the hardware used have a direct impact on the performance of the PC. Among other things, you determine the working speed, graphic display and the memory space on a computer.
PC components have specific functions and are the "organs" of the PC. The mainboard, hard disk(s), processor, RAM, graphics card, sound card, power supply and other PC parts are all contained in the computer housing. The housing itself is also part of the hardware.
Practical knowledge: The operating system is independant of the PC hardware and is installed on the hard disk. It controls the processes of the individual hardware components and provides the user interface.
Search tip: Additional accessories are required to use a PC. These include input devices such as keyboard and mouse, and output devices such as PC monitors or external speakers. Depending on the application area, card readers, USB hubs and other extras may also be necessary.
Some accessories can be found here. Monitors are available here. PC adapters, PC cables and hubs are available here. You can find additional accessories for the use of PCs in the search field at the top of the shop.
What PC hardware are there?
Motherboard
The main board, the mainboard, connects the central components of the computer. Processor (CPU), RAM and the necessary interfaces (PCI plug-in cards) for hard disks and drives run together here.
Hard disks are the memory of the PC. HDD (Hard Drive Disk), SSD (Solid State Drive) or SSHD (Solid State Hybrid Drive) offer variable storage capacities and speeds. Several hard disks can be installed in a PC for different purposes.
Graphics card
The graphics card is responsible for processing the graphic display on the PC monitor. It has its own processor (GPU), its own RAM and various connection options for display cables. Their power is decisive for whether games, videos and multimedia processing programs with strong graphics can be displayed sufficiently quickly.
PC Audio
PC audio allows you to enjoy sound on your computer. Our range of audio products includes internal and external sound cards, audio and video file digitizers, Gamecapture hardware and PC record players.
TV Cards
You can use PC TV receivers to receive TV signals from your computer. You can choose from TV cards, TV sticks and USB receivers. Tip: If you share the TV content you receive on your computer in your home network, you can also watch tv on other devices.
PC Cables, Adapters & Hubs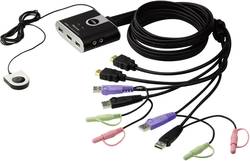 PC cables are ready-to-plug cables that enable the connection of PC hardware as well as network or drive cables. Adapters have different connection types at the input and output side, so they can implement a switch of different plug types. Hubs are distributors for creating multiple connection options. Some of the best-known hubs include USB splitters, audio/video extensions, and KVM switches.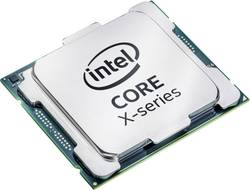 The CPU (Central Processing Unit) is the computer center of the PC. It controls all processes, prioritizes them and assigns jobs to the remaining components. The CPU and mainboard must always be coordinated with each other.
SSD storage
Solid State Drive (SSD) is a modern technology for hard disks and storage media. This design does not contain any moving parts and therefore works very quietly. Moreover, SSD storage is mechanically robust and has short access times, was made possible by flexible and fast working at the computer.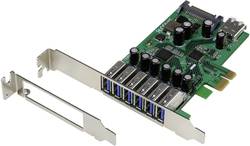 An interface card is used to control the communication between individual PC components. Interfaces provide connection options for hardware extensions and external devices. For example, interface cards can be used to add additional USB slots, upgrade FireWire for video and sound technology, create hard disk connections for SATA, SAS, PCI and PCI Express, connect sound cards and set up network connections.
Covers
PC cases house hardware components. All parts of the computer can be found in them. Outward, the chassis shapes the overall visual impression of the computer. This is why you will also find lighting effects and other accessories for PC cases in this category. In addition, there are hard disk casing/protective covers as well as removable frames, slot plates and tools for hardware installation.
PC Accessories
Under PC Accessories you will find a wide range of gadgets for modern PC applications. In addition to gaming and multimedia accessories such as speakers, headsets, microphones, webcams, screen glasses and virtual reality accessories, there are also PC fan controls, POS systems, chip card technology, printer cartridges, power distribution and technology for the uninterruptible power supply (UPS) of your computer.
Memory (RAM)
The larger the memory, the faster the PC will run. This mantra for random access memory (RAM) is widely known to computer users. If larger capacities are available, larger amounts of data can be processed and more processes can run simultaneously. The main memory is attached to the mainboard in slots.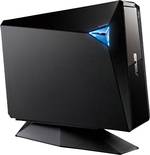 Drives are always required when data is to be read from external media. As a CD drive, DVD drive, Blu-ray drive or drive with integrated burning unit, drives offer many options for using the PC.
Sound card
The sound card provides an additional processing unit for audio processes. With outputs for headphones and speakers, as well as microphone input or inputs for external audio signals (e.g. from a mixing desk), it offers many possible uses.
Practical tip: Additional graphics cards or sound cards are not always necessary. Many mainboards already bring onboard graphics cards and the processing of audio processes. They then provide connections for headphones or speakers (jack) and the screen (HDMI, DVI, VGA, DisplayPort).
Power supply unit
The power supply unit of a PC is responsible for the central power supply of all hardware components. Its power must always be tuned to the power consumption of the individual components so that they run reliably.
PC Upgrade Kits
PC upgrade kits are sets of various hardware components for PC expansion. Depending on the kit, gaming, media or office components can be retrofitted as a complete package. The combination products save the selection of individual parts and the laborious comparison of technical specifications in comparison to individual hardware purchases. The installation of PC upgrade kits can also be carried out by laymen, provided that the appropriate connections are available in the computer housing.
You need to pay attention to this when you buy PC components
It's important to buy PC components
Technical requirements & performance of the new hardware component
Suitable interfaces and ports for connecting to the existing ones Hardware
And suitable dimensions for the installation of the technology in the PC housing.
As a matter of principle, when purchasing any PC hardware, the compatibility of individual components with each other must be ensured – the new hardware must integrate into the existing system both physically and in software technology for it to function.
Sufficient power / technical requirements
The following provides an overview of the selection criteria for the most common PC components that can be upgraded as a hardware upgrade.
The performance of the individual PC components is important.
Motherboard: The main board should be primarily concerned with the presence of all desired slots and a sufficient number of connection options (PCI, PCIe). Onboard graphics cards and the power of sound processing are also relevant.
Hard drives: They differ in the design (HDD, SSD, SSHD). The values storage capacity in GB/TB as well as speed (for HDDs) in rpm are decisive.
CPU: The power of the processor is determined by the number of cores (core) and their performance in GHz. Currently, mainly quad-core processors are used.
RAM: The main memory must be designed with a suitable format, type and memory capacity (in GB) in mind.
Graphics card: Graphics cards support the work with CAD programs or professional graphics programs as well as an optimum gaming experience. The installed chipset (NVIDIA, AMD) and the size of the VRAM (e.g. for textures in video games) must be taken into account.
Sound card: Sound cards support special applications, such as recordings. Attention should be paid to the preamp, sample rate (in kHz), sample depth (in kHz), latency and phantom power for connecting condenser microphones.
Power supply: The power supply depends on both the power (in watts) and the form of cooling.
Note: Not only functions and performance are relevant when selecting new PC components. Your PC must meet the technical requirements for the new hardware to work. Therefore, always have a look at the manufacturer's manual. It would be annoying if you make a costly purchase when you buy hardware, which afterwards proves to be inoperative, because your PC system does not meet the technical requirements and therefore cannot support them.
Suitable interfaces and connections / ports
Many hardware components are equipped with different interfaces, which are used both for the connection of additional hardware as well as for the connection of external devices (e.g. loudspeakers, screens or also memory cards/USB sticks).
It is important that both your existing PC has the right connections for the new hardware and that future planned expansions of PC usage are already sufficiently taken into account when selecting new hardware.
The following list provides an overview of the most common connections of diverser PC components:
For hard disks: SAS or SATA interface for communication with the mainboard.
On the mainboard: Audio output (jack), video output (HDMI, VGA, DisplayPort), connection of external devices (USB 2.0 or 3.0).
On sound cards: Common connections for microphones (jacks) and other units such as mixing desks as well as outputs for digital out or speakers (jacks).
On the graphics card: Outputs for HDMI, VGA, DisplayPort, DVI.
Our practical tip: Retrofitting
Adapters can be retrofitted for many types of connections, for example from DisplayPort to HDMI or mini-jack to jack. There are also numerous adapters for USB ports.
Suitable size for installation in the housing
In order to avoid disappointment during installation, the available space in the housing should be checked before purchasing hardware. It is important that all components have sufficient space and that all air flows are well routed. Especially the necessary connection cables as well as the attached fans can turn out to be tricky during installation. A look at the standard of the housing (e.g. ATX) provides information about the arrangement of the hardware and offers a first guideline value.
FAQ - the most common questions about PC hardware
Where can ich find information about the existing PC hardware?
Information about existing hardware can be obtained from the Control Panel or BIOS.
Can individual components of the PC hardware be replaced?
Yes. Individual components of the PC hardware can be updated with new hardware or replaced in the event of a fault. The correct connection as well as the corresponding setup of the devices in the BIOS are important during the installation.
Can ich install old PC hardware in a new housing?
Yes. In principle, all hardware components can be "moved". The new housing should naturally offer sufficient space - also for cooling air flows.
This text is machine translated.    The suitable PC hardware for all areas of application From PC components, you can create your own PC system individually. The hardware can be retrofitted into an existing computer if individual co...