Guide
This text is machine translated.
Things to know about development kits and kits
Development kits and kits offer hobbyists and developers the opportunity to get creative and practice. They are also used in the industrial sector, for example for prototyping, evaluating or programming circuits. In our guide, you can learn interesting facts about development systems and kits.
With development kits to new products and applications

Part by part to the finished object

Important criteria when buying development boards and kits

Our practical tip: Start with beginner-friendly kits

FAQ - frequently asked questions about development kits and kits

Our most popular guides from the section Development Kits
With development kits to new products and applications
The first development kits served as a basis for the development of new products and applications. They were only sparsely equipped, which made them cheap to buy on the one hand and flexible to use on the other. From the 1970s onwards, the kits were steadily developed further and finally resulted in the PC as we know it today. However, PCs are less suitable for simple applications such as controlling the power supply, switching lights on and off or automatically opening doors. For such cases, many users turn to development boards, which are easy to program, therefore beginner-friendly and also very compact.
The board of a development kit contains a microcontroller - a semiconductor chip with a processor and inputs/outputs - and a memory. The available inputs and outputs, simple plug-in systems and adapters make it possible to make adjustments or extensions without soldering.
The minicomputers, which consist of a single circuit board, are used in the industrial, educational and private sectors alike. Experiment kits and beginner boards awaken enthusiasm for electronics in general and sensor technology, LEDs, relays and more in particular. With their help, one can link theoretical knowledge with practical implementation. Kits in industry are rather needed for measurement and control techniques.
With so-called developer starter kits, users familiarize themselves with programming and hardware. Basic knowledge of programming is already sufficient in many cases. For the professional use of prototyping and evaluation boards, specialist know-how and a sound knowledge of a programming language are necessary. Various expansion modules and adapters help to adapt the boards to individual needs - both in private and professional environments.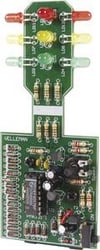 In addition to development kits, kits and modules are also used in private and professional environments. You receive a kit as a set of individual parts that you assemble according to illustrated building instructions. Most building instructions guide you step by step through the process. On the one hand, this provides entertainment, and on the other, it imparts specialist knowledge, because when you build it yourself, you learn more about the individual components and how they are built and function. With a kit, the end product is created part by part - similar to model building or Lego sets.
In the online store you will find a wide range of kits and modules for various applications. For example, alarm systems, chargers, power supply units, LEDs or temperature controllers can be assembled by hand with the help of a kit. Basic craftsmanship is definitely required for assembling kits. However, a kit is also well suited for learning or practicing soldering. A relay kit with a programming option is also suitable for various applications, as are measurement technology and sensor modules. With a kit, for example, industrial plants can be easily retrofitted with sensors.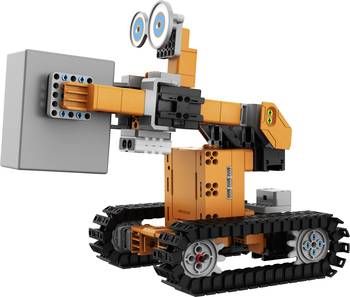 Special programming devices are sometimes used to program individual electronic components. With the aid of these devices, components can be programmed and read out, and many of them can also compare and delete. Some programming devices also check whether components have been inserted correctly.
Robots that can be assembled from individual parts and programmed are also counted as developer kits and construction kits. In the educational sector, knowledge can be imparted with the aid of a robot construction kit. Among other things, users of the kit learn more about construction, programming as well as acoustic, optical and kinetic sensors or control technology. In addition to expandable kits, you can also find humanoid models and toy variants in different designs and price ranges in the online store.
Important criteria when buying development boards and kits
Before buying a development board, you should consider for what purpose you want to use it, what performance the processor should bring and how much memory you need. The programming language also plays an important role, and you should have a basic command of it. Depending on the intended use, additional modules are important. Here, too, you should first check whether your selected model can be expanded with corresponding modules. In addition to various housings, display or camera modules are available for addition, for example.
When buying kits, the intended use plays the biggest role: Do you want to use the kit to assemble alarm systems, chargers or power supplies yourself according to assembly instructions, or do you want to learn and use the technology of sensors, amplifiers, temperature controllers, LEDs or other components? This determines which kit is most suitable.
Our practical tip: Start with beginner-friendly kits
If you do not yet have any experience with development boards, it is recommended that you first equip yourself with a set specially designed for inexperienced users and familiarize yourself with it. Before you venture into extensive applications, learn the basics and make your first LEDs light up, for example.
FAQ - frequently asked questions about development sets and kits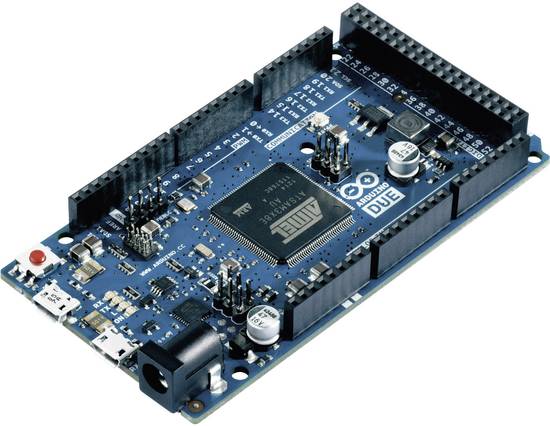 Do complicated programming languages have to be mastered in order to work with a kit?
Not necessarily. Especially entry-level boards are often designed in such a way that they can be programmed with only a few basic skills.
Is a software development kit required for a development kit?
Boards are often equipped with appropriate software to enable users to get started easily.
Is prior knowledge necessary for programming robots?
To make it easier to get started with programming, some models come with dedicated, easy-to-use PC software or apps for iOS and Android that require no knowledge.
Our most popular guides from the section Development Kits