Teaching & Learning Fit for the Future? Smart Technology in Education.

Teaching STEM subjects requires both properly furnished classrooms and the right equipment. Showing students and apprentices how to safely use testing equipment, take readings and analyse the data is the backbone of most training and education.
Besides standard equipment such as multimeters and oscilloscopes, our range of Education products comprises state-of-the-art testers specifically aimed at workshops, laboratories and workbenches, and includes both analogue and digital devices, power supply units and tools.
In this respect, VOLTCRAFT are among the brands that provide quality products at affordable prices.
Our product range aimed at Education & Training includes
selection of standard multimeters and oscilloscopes
equipment intended for workshops, laboratories and workbenches
analogue and digital testers, power supply units and tools
If you want to help people turn professional quickly, they need to learn how to use testing equipment safely and in line with regulations, and how to analyse the collected data already at school or during their vocational training. For decades, engineers in industry and trade have been choosing quality equipment by Benning who are known for product durability and safety.

The company supplies a variety of digital multimeters and clamp meters that provide accurate readings during a wide range of measurement tasks. Modern test equipment is also able to handle testing portable electrical appliances, fully complying with VDE 0701, 0702, 0751-1 and 0544-4 standards.

Besides testing electrical wiring, one of the latest requirements is ensuring the user safety of charging stations for electric vehicles (Wallbox). Solar energy systems are tested using equipment specially designed for photovoltaics, measuring PV characteristic curves.

Benning provide rational product solutions across a wide range of electrical testing equipment.


Automated measurements – taking eight readings at the press of a button

Benning's IT 200 Auto Sequence® Electrical Tester is the perfect choice for a rational assessment and documentation of machinery, plant and Mode 3 EV chargers (Wallbox).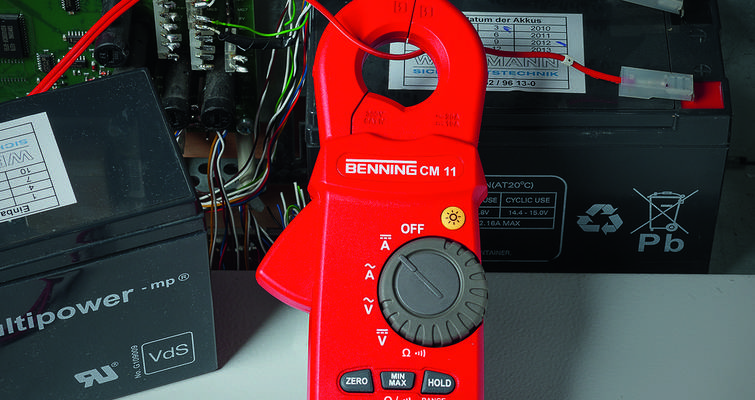 Component testers make determining the electrical properties of active and passive components easy. Developers are able to instantly check whether a part works as it should, and students can put their theoretical knowledge into practise.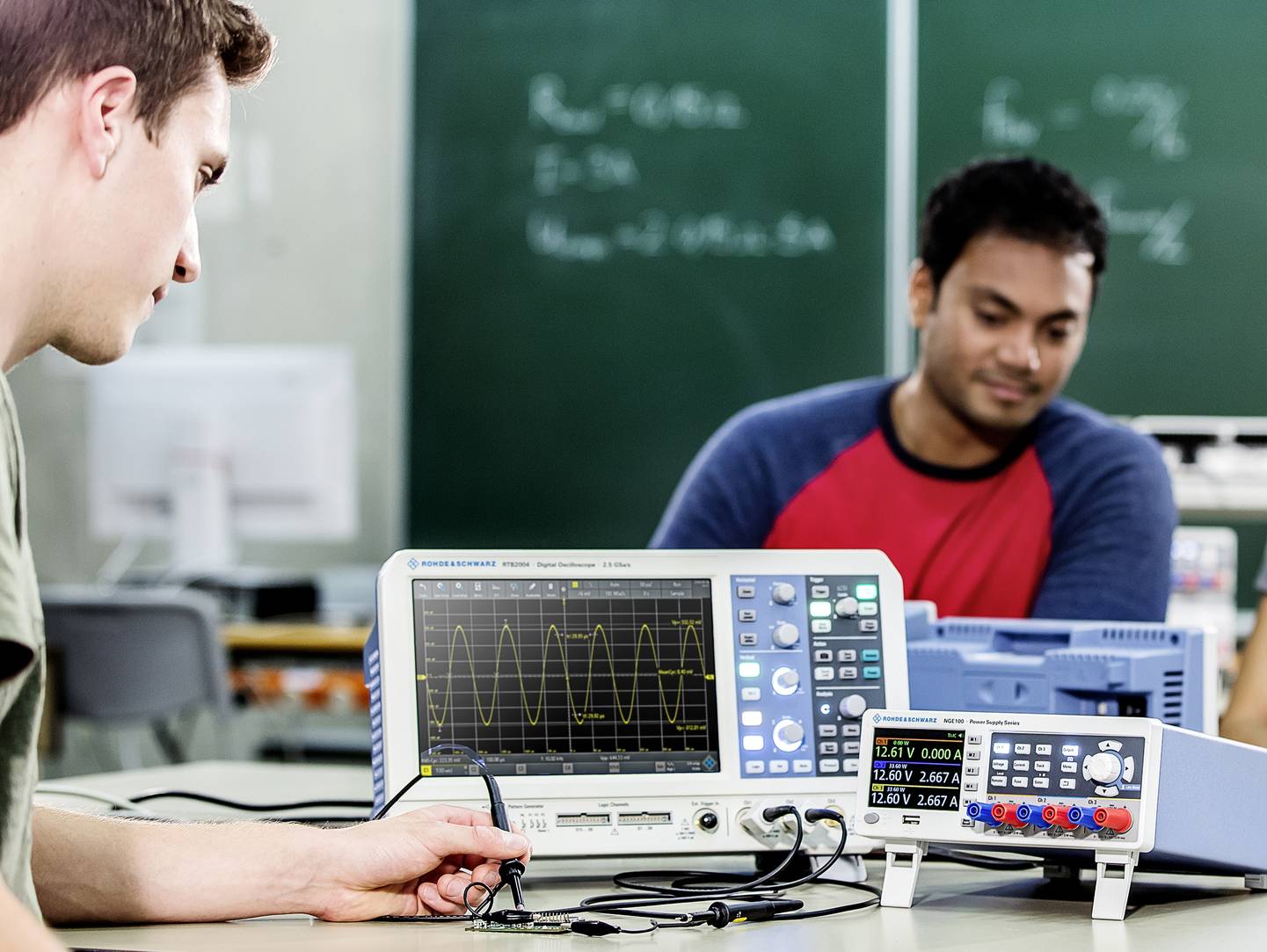 R&S® RTC1000 oscilloscopes

R&S® RTC1000 oscilloscopes feature a built-in component tester which make the product suitable for pretty much any task. RTC 1000s are equipped with a signal generator that produces 50 Hz and 200 Hz sinus waves with a maximum amplitude of 9V at a limited current that is used to test the component in question. An A-D converter digitalises the signal outputted by component and displays it in the form of an I-V curve.

The R&S® RTC1000 series comes with eight digital inputs, optional triggers and decoders, a wide range of measuring modes and a top-notch FFT algorithm.-->
| | | |
| --- | --- | --- |
| | | |
| Fig.1: I-V curve of a 2.1 kΩ resistor. | Fig.2: I-V curve of 110 Ω resistor. | Fig.3 I-V curve of a 0.1 μF capacitor at 50Hz. |
| | | |
| --- | --- | --- |
| | | |
| Fig. 4: I-V curve of the 0.1 μF capacitor shown in Fig. 3 at 200 Hz. | Abb. 5: I-V curve of a silicon diode. | Abb. 6: I-V curve of a Zener diode with a breakdown voltage of 5V. |
Many young people choose a career in electrical engineering. Technical professions are still massively popular. Any equipment used during training needs to put user safety first. VOLTCRAFT testers generally come with a range of innovative safety measures, the standout product in this respect being the VC 200 multimeter. A probe jack selector and a battery compartment that auto-locks when test cables are plugged in are just some of the features that make this product one of the safest to use in training and education.

Solutions centred around practicability and innovative designs that prioritise ease of use make the products highly efficient so that you can get on with your training.


You might also be interested in
Everything related to Test Equipment
Find the product that meets your needs!

Learn more
Sign up for our newsletter
Don't miss any news, offers and highlights at Conrad.

Subscribe now