TOP-NOTCH EQUIPMENT AND RELIABLE TESTERS? WE ARE THE ONE-STOP SHOP FOR MRO PRODUCTS.
Maintaining buildings, industrial plant and machinery requires high quality equipment, regardless of the work being carried out on-site or off-site.
The Conrad Sourcing Platform supplies innovative industrial-grade testers and diagnostics instruments. Our products cover all types of electrical wiring as well as the whole plant and machinery maintenance sector. Which also includes the various aspects of user safety since we stock equipment suitable for all applicable CAT ratings.


Since industrial plant downtime has a massive impact on productivity, these days, testing electrical wiring, equipment and machinery regularly as part of a preventive maintenance set-up is key.
This is precisely why Chauvin Arnoux supply, besides their CA 6117 cable tester, their CA6108 appliance tester and their CA 6165 equipment tester, a number of other products that help service engineers troubleshoot.
To avoid any downtime caused by RCCBs tripping for no reason, the F65 clamp meter pinpoints faulty insulation by measuring leakage currents without having to shut down plant operations.
| | |
| --- | --- |
| | Thermal imagers such as the C.A 1950 and C.A 1954 enable the early identification of electrical and mechanical parts of machinery and plant that overheat during operation. |
| | |
| --- | --- |
| | Maintenance work carried out on electronic control systems of machinery often involves taking readings that use different mass references. The new handheld C.A 922 and C.A942 feature two separate channels which makes them particularly suited for these tasks. They come with the full set of functions also found in multimeters, including power measurement and a 2-channel harmonic analyser. |
LinkIQ™ verifies cable speed (up to 10 Gbps) using frequency-based measurement protocols, provides Distance-to-Fault (DTF) information and a wire map of the cable that is being tested. LinkIQ™ also diagnoses the closest network switch to get to the root of network issues and determine the actual switch configuration which means you don't need to bring along other equipment to do this. Moreover, the product features Analog and Digital Toning, Port Blink, Remote Office Locators, and supports LinkWare™ software that allows you manage the data on a PC.

LinkIQ™ handles cables up to a length of 1000 m and identifies DTFs, broken and short-circuited wires and cables that don't comply with the required network standards. Using Remote ID enables a complete visualisation of the wire pairings which reveals any cables wired or split the wrong way. LinkIQ's primary cable test protocol covers bandwidths from 10BASE-T to 10GBASE-T (10Mbps and 10Gbps, respectively).

Besides a comprehensive set of cable testing features, LinkIQ provides detailed information about the closest network switch and carries out IP Ping connectivity tests. In doing so, LinkIQ interacts with the switch and verifies the actual transfer speed (up to 10GBASE-T), full vs half-duplex status, the name and IP address of the switch, port IDs and Wi-Fi data.

To facilitate PoE installation and troubleshooting, LinkIQ shows the pairings that serve as power feed which includes the different power levels and the pairs enabling dual-signature PD applications.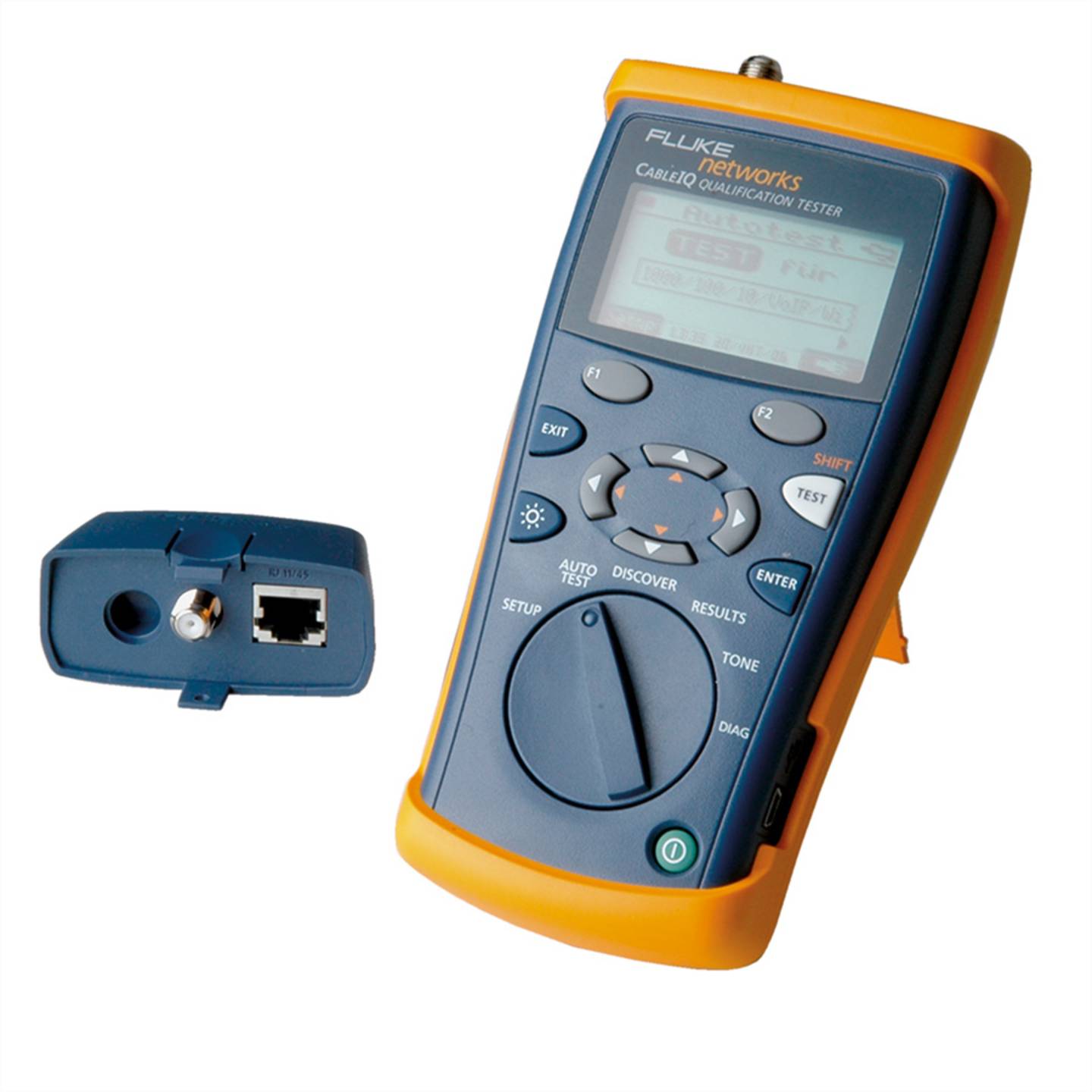 Fluke Networks LinkIQ™ Cable & Network Tester. Wiring and Troubleshooting Made Easy.
tried and tested solution for testing cable performance and identify network connection issues
carries out ping tests to check connectivity
diagnoses the closest network switch

Other features include cable toning, port blink, remote office locators and data management using LinkWare PC.


When it comes to testing in the manufacturing industry, there are usually hundreds of points involving electrical and mechanical loads that need to checked. The challenges here amount to identifying potential issues early using thermal imagers, monitoring electrical parameter employing the equipment you need to do this, and keep an eye on room climatization multifunction testers. As a rule, equipment failures and plant downtime caused by faulty parts usually cost businesses a lot of money. Inspections carried out on a regular basis using Testo testers in a preventive maintenance scenario help you optimise processes in a sustainable way.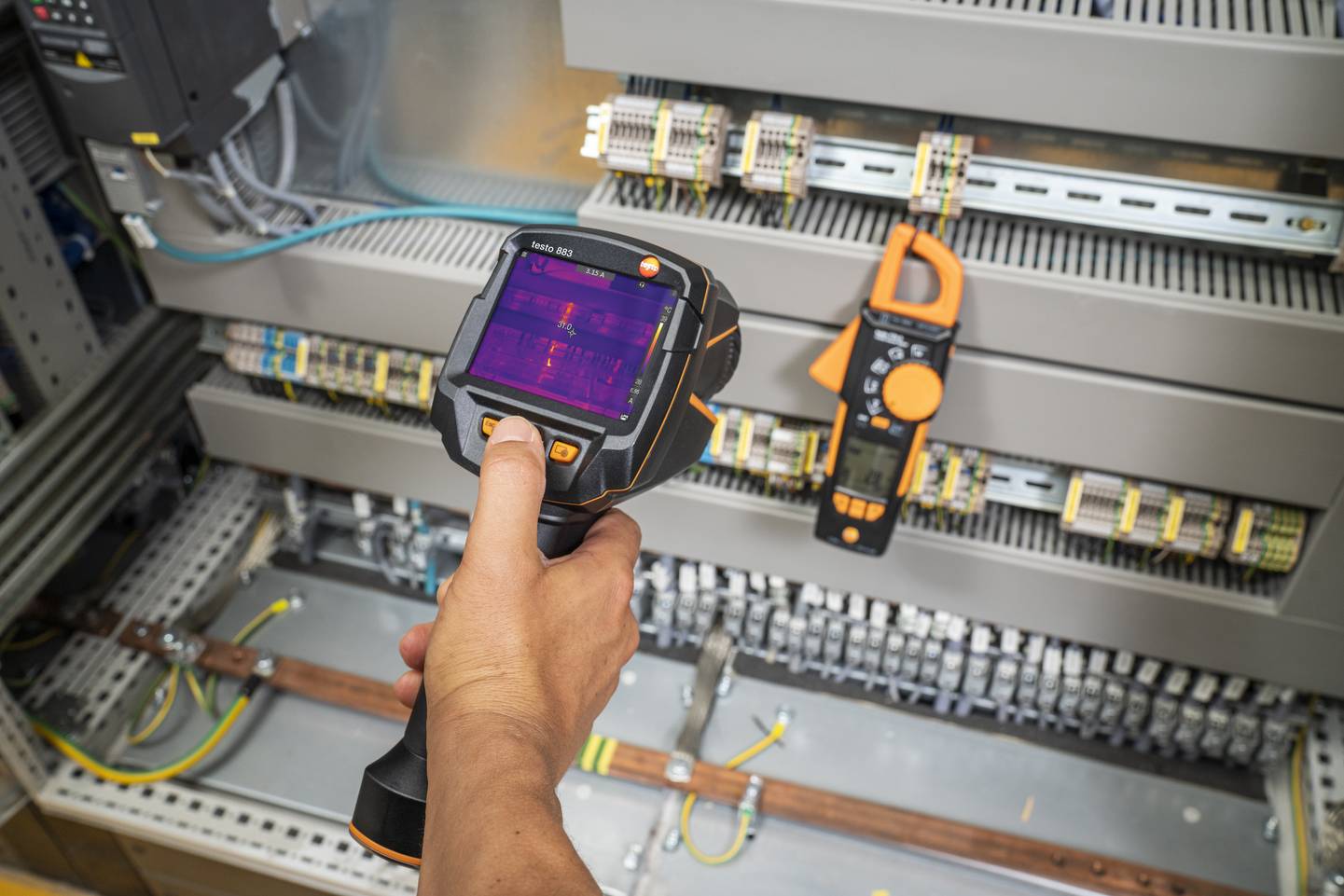 Testo Thermal Imagers for Preventive Maintenance Tasks
Testo thermal imagers have been specifically designed for MRO jobs, facility management and building energy consulting. The Testo 883 infrared camera is a highly reliable tool that handles any task that involves thermography. The device records 320 x 240 quality thermal images (which can be further boosted to 640 x 480 px using testo SuperResolution mode), comes with a manual zoom and an excellent 40 mK NETD. All this helps you save time and ensures accuracy on the job.

From a business perspective, plant downtime is nothing short of a disaster as it costs you time and money. Moreover, there is the risk of not being able to fulfil time-sensitive orders which might result in having to pay contractual penalties. Preventive maintenance is a way to identify and fix issues early in a plannable fashion. In the event of equipment failure, completing the repair work as quickly as possible needs to top the agenda. When this happens, VOLTCRAFT are a partner you can trust when it comes to getting your hands on the right equipment.

Solutions centred around practicability and innovative designs that prioritise ease of use make the products highly efficient so that you can get on with the job.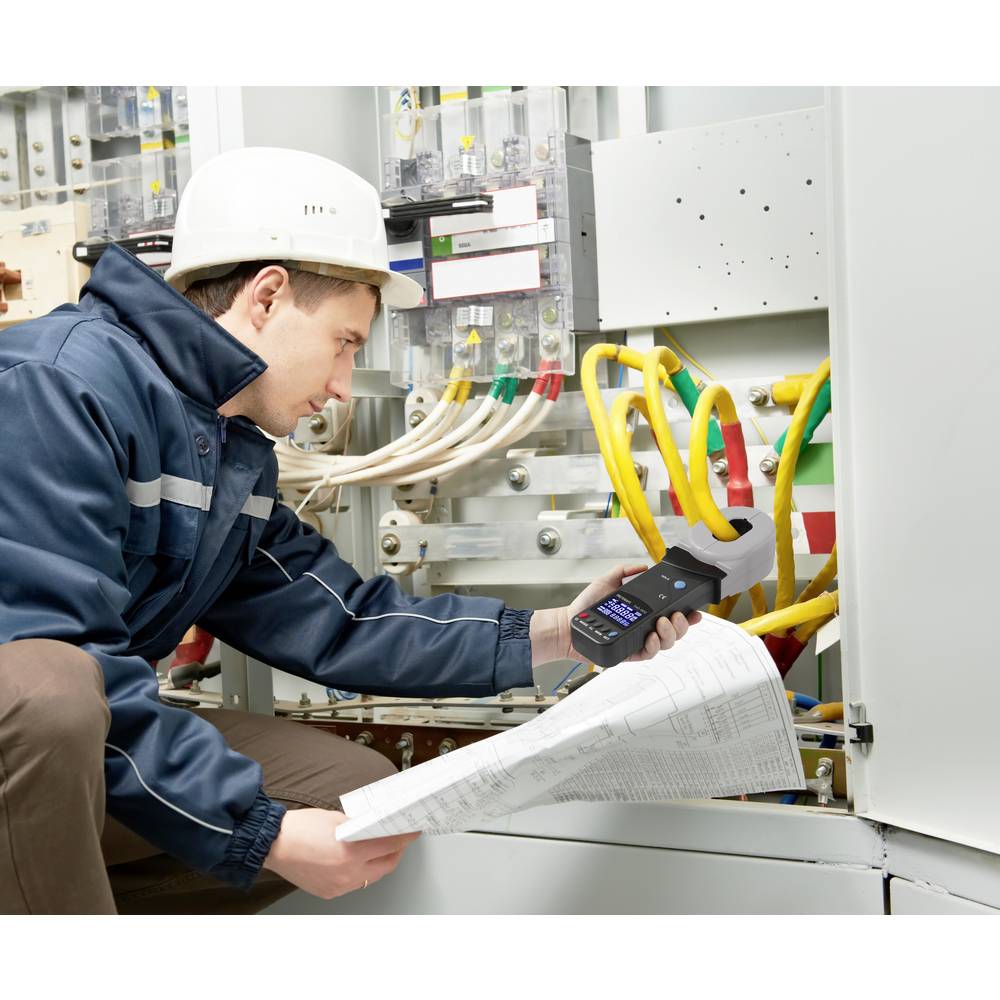 You might also be interested in
Everything related to Test Equipment
Find the product that meets your needs!

Learn more
Sign up for our newsletter
Don't miss any news, offers and highlights at Conrad.

Subscribe now