40 years of VOLTCRAFT - Exhausting and planning your budget
Almost all companies, schools and authorities are planning their investments.
"In the first quarter, the fresh budget can be used flexibly. In the second quarter,
company figures already accumulated are used to put the current budget to the test.
From the third quarter onwards, it is time to plan the budget for the following year - what is not
planned cannot be implemented in the following year. And in the fourth quarter, you are well advised to use the remaining budget wisely."
"With an excellent price-performance ratio, VOLTCRAFT helps you achieve your budget target during all phases. At the end of the year,
the extra performance for your residual budget is an important advantage for your company or authority."
VOLTCRAFT helps to control costs in many different areas. This applies to individual departments, getting the costs for the entire measuring equipment park under control. But also for investments for several workstations at once. A cost saving per device quickly multiplies for the entire requirement.
Three examples are shown below. These are representative of countless possibilities for you to make the most efficient use of your budget.
Handheld and stationary oscilloscopes from VOLTCRAFT with different cut-off frequencies
VOLTCRAFT FG-31602T Function generator 1 µHz - 160 MHz 2-channel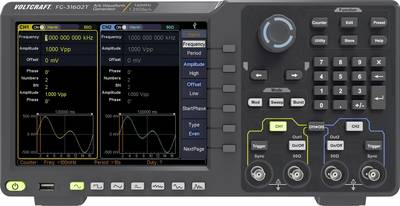 Output frequency up to 160 MHz (sine wave)
High output amplitude
Vertical 14-bit resolution
LCD touch screen 800 x 600
Numerous modulation modes
Arbitrary signal generation

Upgrade for your vehicle fleet
Mains voltage for work equipment or highly efficient charging technology for mobile devices.
An efficient power supply is particularly advantageous for mobile use on the way to the customer.
Charging sockets from car manufacturers are usually not state of the art. This results in long charging times.
Upgrade your vehicle fleet with the latest fast-charging technology. With sine wave inverters, you get electricity from the socket for all your vehicles.
Small price advantages for individual products multiply quickly when you upgrade your entire vehicle fleet.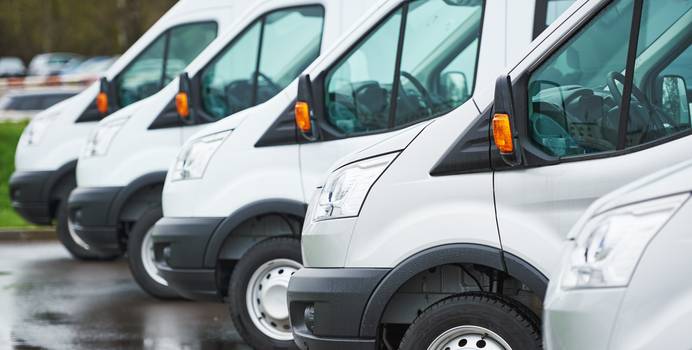 The USB-C standard is future-proof. Now charge all devices with up to 100 W.
Modern notebooks already have a USB-C connection for data and also for charging. In the office or at home,
a docking station supplies your notebook with sufficient power. USB-B ports installed in vehicles do not provide enough power to charge notebooks quickly.
With the Power Delivery Standard, the terminal and charger communicate in advance to set the most efficient solution
for charging voltage and current. Automatic. If your older device does not yet support Power Delivery, nothing can happen. The charging port then remains at standard USB charging speed - in which case it just takes longer.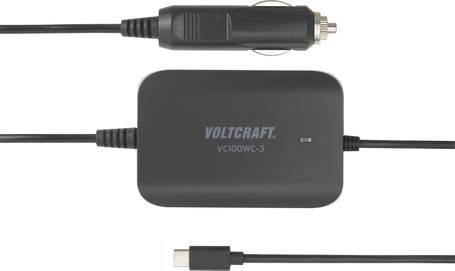 Input voltage 12 or 24V/DC
Power delivery 3.0
Maximum output power 100W
Two USB-C outputs
One USB-A output
Parallel use of USB-A and USB-C
Connection to the cigarette lighter
For notebooks (max. 100W) and smartphones
Factory customer service - Electrical measurement technology in daily field use
Consistent procurement means consistent quality of work tools for all customer service staff. VOLTCRAFT measuring instruments often exceed expectations.
If many employees are equipped at the same time, the price advantage (compared to other brands) saves your budget considerably. It pays to compare.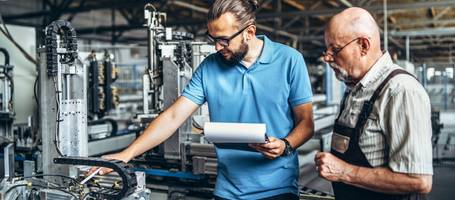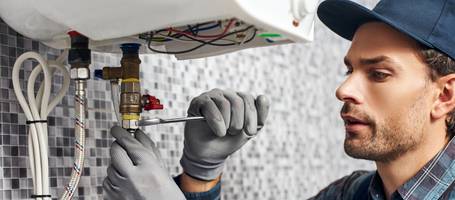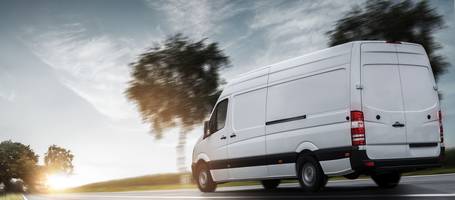 Investments for the logistics industry
Air monitoring, measuring temperature, humidity and logging if necessary. Just like counting and other scales, logistics rarely requires just one single device.
Rather, the same products are used in parallel in many places.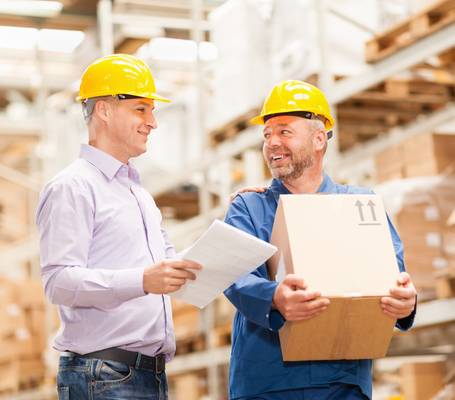 Office workstations deserve the latest charging technology