Electrical installation? Compact and safe

The trouble-free and safe functioning of an electrical installation is becoming more and more demanding. On the one hand, regulations are becoming stricter, on the other hand, the installation must withstand higher currents due to increasing stress. We offer you the right range and optimal solutions for the increasing requirements in electrical installations.


Prevention of possible dangers

High-quality components

Innovative products and solutions
SENTRON protective switchgear with measuring and communication function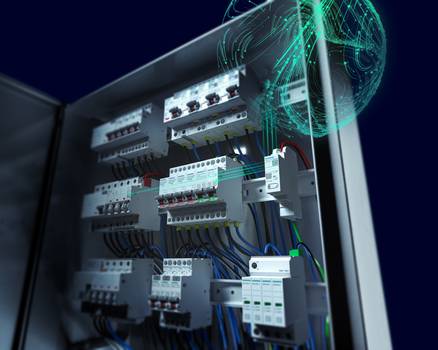 A safe choice - now even smarter.
More transparency in energy distribution through digital data collection and analysis
In the context of electrification, the number of consumers and the complexity of energy distribution are increasing, for example due to high energy efficiency with simultaneously minimised operating costs. To ensure system availability and the protection of people, transparency in energy distribution is elementary. In this way, you can avoid a system failure and keep the components up to date through plannable maintenance. Transparency is ensured by the wide Siemens product portfolio of circuit breakers, AFDD/LS switches, standard devices such as RCDs and data receivers. In this way, you avoid system failure and always keep the components up to date through plannable maintenance. Transparency is ensured with the Siemens portfolio of SENTRON protective switching devices with measuring and communication functions. These include the 5SL6 COM miniature circuit-breaker and 5SV6 COM AFDD/LS circuit-breaker. When retrofitting, standard devices can be easily extended with the auxiliary/error signal switch 5ST3 COM. With the 7KN Powercenter 1000 data transceiver, the measured values are collected and forwarded to higher-level systems for visualisation and evaluation.
Compact FI/LS switch 5SV1 in only one division unit

Half the space required - full conformity with standards

With the FI/LS switch 5SV1, Siemens has for the first time combined the full electromechanical functionality of these protective devices in only one subdivision unit (HP). This development thus ensures the residual current and overload protection required by the European standards for currents up to 16 A in one instead of two PDs. The FI/LS switch 5SV1 is particularly space-saving, can be easily retrofitted in existing buildings and can be combined with the fire protection switch block 5SM6. In particular, it protects against dangerous electric shocks, overcurrent damage and system failures. The product is available in several types and designs.
Avoid electrical accidents
The latest technology for home automation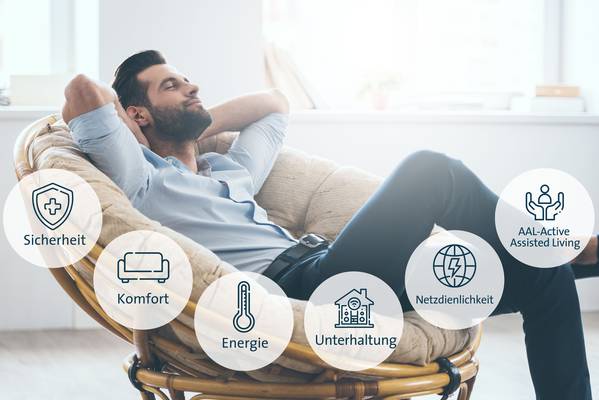 Bluecontrol is a globally established Bluetooth standard for the data transmission of Smart Home products. Use it to control time-based functions such as lighting, heating and shutters conveniently in the background via app and thus also have the entire energy management of your home under control. All Blue-control and Smart-control products from Kopp are compatible with each other and can be used together in one system.
Electrical installation - Future-oriented electrical equipment for every building
Flawless electrical installation is a prerequisite for the safe, economical, environmentally friendly and future-oriented use of buildings. In our shop, you can obtain all the components you need for your electrical installations from a qualified source. The installation materials and innovative equipment offered by renowned brands meet prescribed standards and high quality requirements.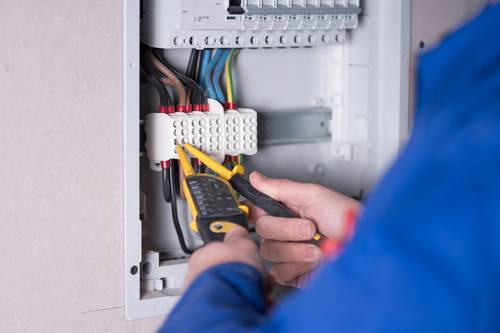 Installation material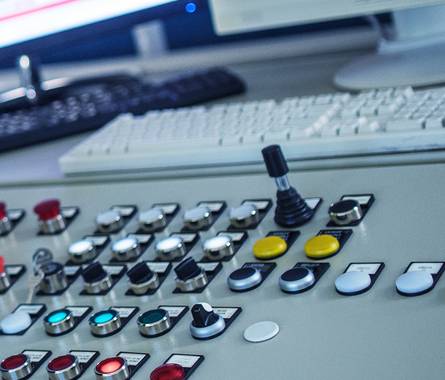 The demand for installation material is becoming more and more extensive: quality, availability and functionality play an important role. TRU Components is a strong brand with high product diversity - both in terms of product breadth and depth, with many components available especially for panel building in display and control technology. Vandalism-proof buttons and switches as well as a large number of optical and acoustic displays are available in numerous variants.
Discover more exciting topics
You might also be interested in
Everything around the topic of tools
Find exactly the right tool for your individual requirements!

Learn more
Sign up for our newsletter
Don't miss any news, offers and highlights at Conrad.

Subscribe now