Networked system for building security

Video surveillance - ensure security
Surveillance cameras give you an investigative view around the building and into your rooms - around the clock. The high-resolution sensors deliver razor-sharp live images in HD quality, swivelling models and zoom lenses show additional details and thanks to audio transmission you can also hear what is happening inside and outside.
Efficient security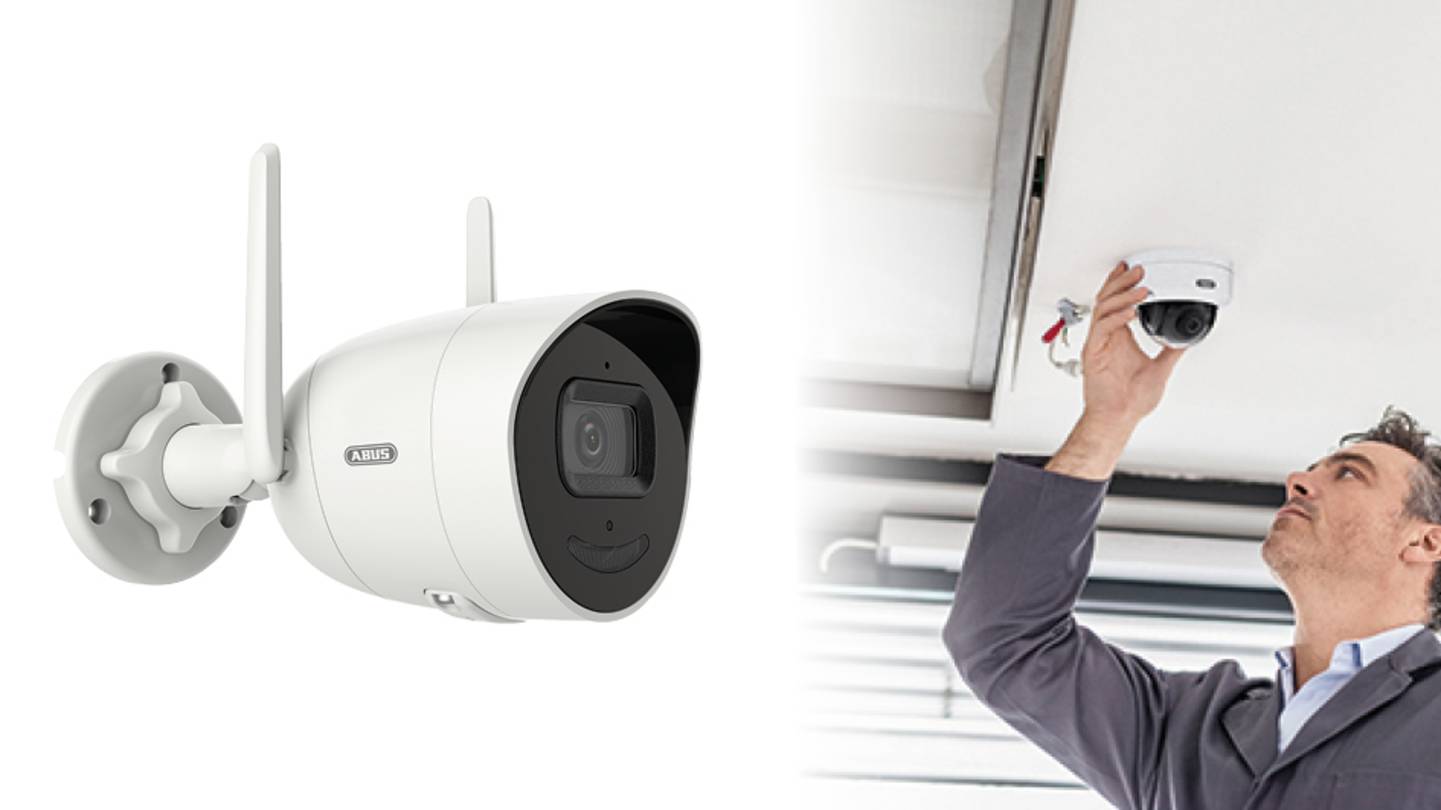 Abus: New WLAN models with 2Way Audio or PoE models with privacy zone masking

Surveillance cameras, recorders or all-in-one sets for professional video surveillance
Are you looking for a professional, compact and affordable video surveillance solution? The all-in-one sets, surveillance cameras and recorders from ABUS are ideal for this purpose: in companies, businesses, shops, kiosks and for all similar buildings, halls, rooms and outdoor areas. Design according to your needs: You have various options for connectivity (camera models with PoE or WLAN), as well as for recording (microSD in the camera, hard disk in the recorder, NAS).

Efficient security

Surveillance cameras, recorders or all-in-one sets for professional video surveillance
A recorder can be accessed directly via monitor (locally, without a network), or via PC and web browser (on your own network, as well as remotely via the Internet). With the established user interface, you set individual settings; there you can also see the live images and recordings (also accessible via smartphone app).
If you need several recorders or more cameras, e.g. for different locations, you can access all data and functions with just one central PC via the free Central Monitoring Station software (CMS for short).Whether with an all-in-one set or individually assembled via individual components.
You get a compact and professional monitoring system from ABUS that you can put into operation in a short time and that reliably records what is important to you around the clock - in other words, it is completely tailored to your needs.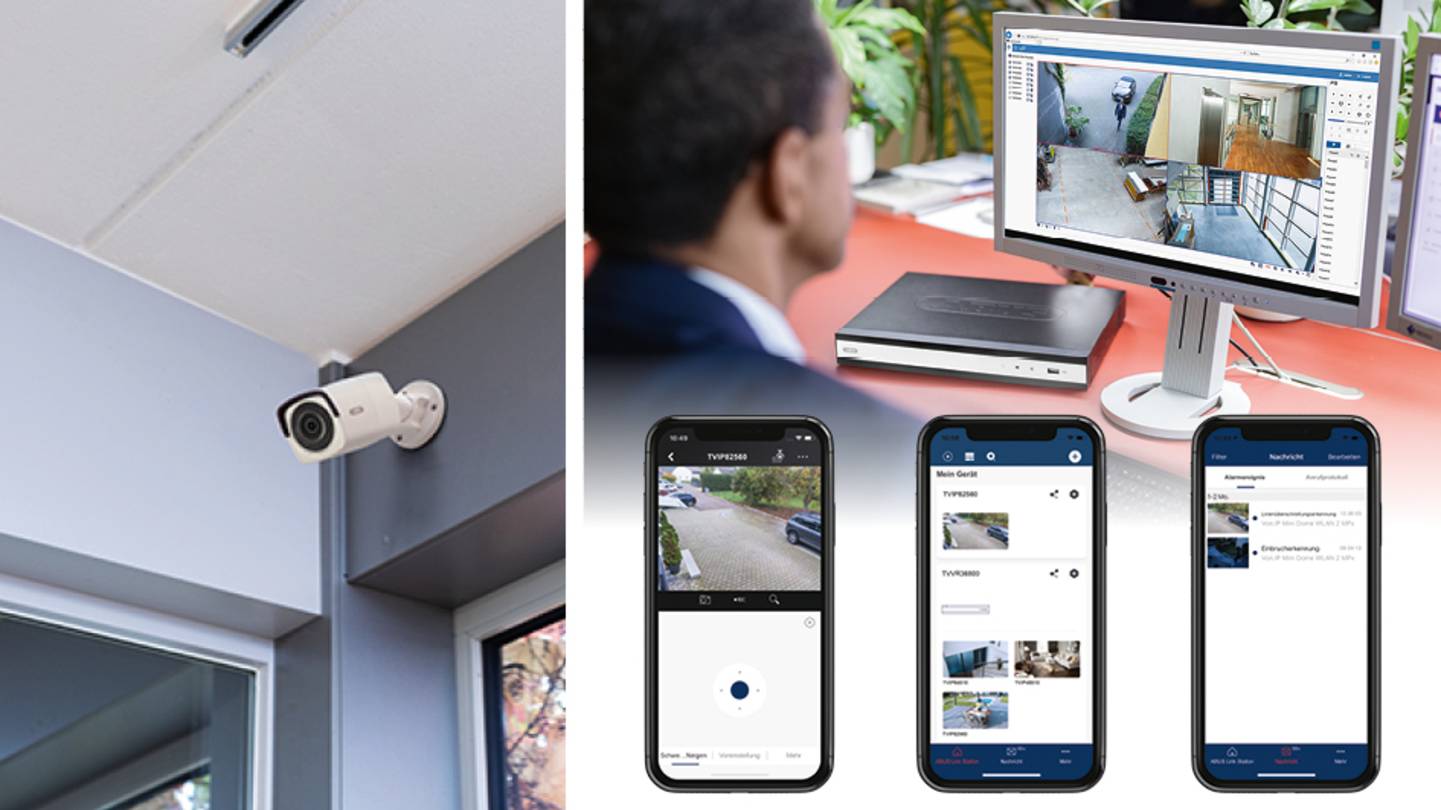 All functions are accessed via the established user interface. Live images and recording can also be accessed via app.
Abus - Instruction
| | | | | | |
| --- | --- | --- | --- | --- | --- |
| | | | | | |
| 1. More flexibility & ease of use thanks to internet/app access | 2. Easy installation via existing network infrastructure | 3. Low memory requirements thanks to VCA functions in the camera | 4. Master challenging light situations thanks to True WDR and Ultra Low-Light function | 5. More details for identifying people, number plates, etc. with high resolution up to 4K | 6. Mobile control with the free ABUS Link Station Lite app for smartphones and tablets |
Simplifying industrial tasks

With professional drones and camera sensors, it is possible to capture damage to buildings and facilities from the air, search for missing persons, inspect power lines, and conduct environmental and agricultural documentation. High-quality products like the DJI Mavic 2 Enterprise are equipped with numerous performance enhancements to capture precise details safely and quickly on every mission.
DJI Enterprise Advanced for Business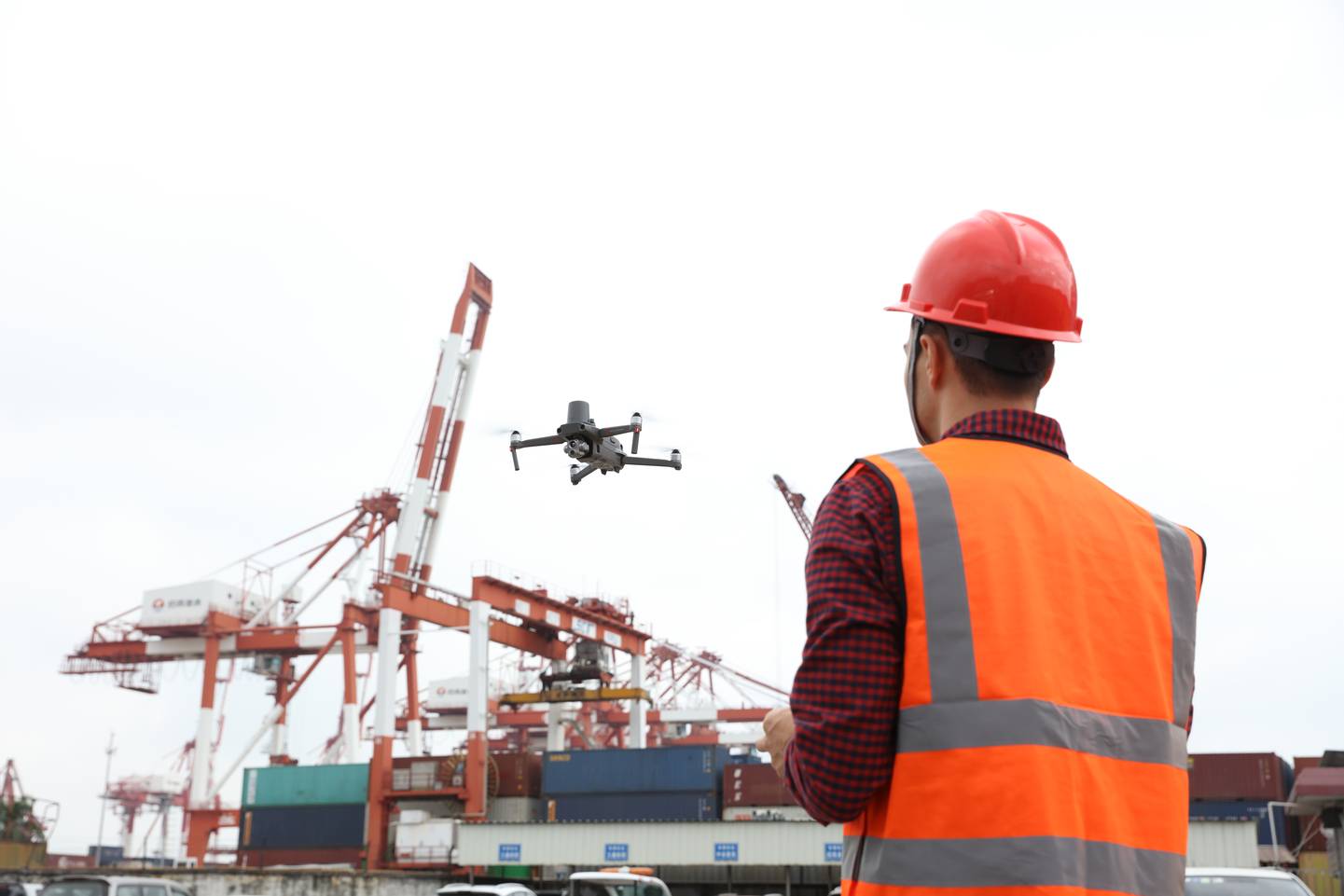 The Mavic 2 Enterprise Advanced is a versatile, compact and easy-to-use device. In addition to the high resolution of the thermal and true image camera, it is also equipped with a 32x digital zoom function. In combination with the RTK module, centimetre-precise positioning is possible. Light weight, quick operational readiness and fast ascent and descent speed distinguish the Mavic 2 Enterprice Advanced.
Surveillance technology - your security solution

Wired systems are always the first choice when value is placed on image quality, fail-safety and tamper-resistance. Modern cameras from SYGONIX support several transmission formats such as AHD, HD-CVI, HD-TVI and analogue, thus ensuring high-resolution image quality day and night. The cameras deliver the signal to a digital recorder, which is responsible for processing, storage, display and alarming.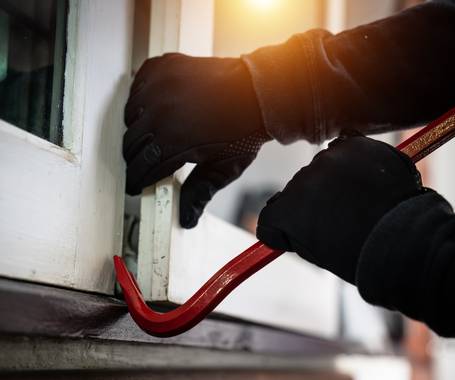 You might also be interested in
Everything around the topic of tools
Find exactly the right tool for your individual requirements!

Learn more
Sign up for our newsletter
Don't miss any news, offers and highlights at Conrad.

Subscribe now